Apple HomePod review: And I say thank you for the music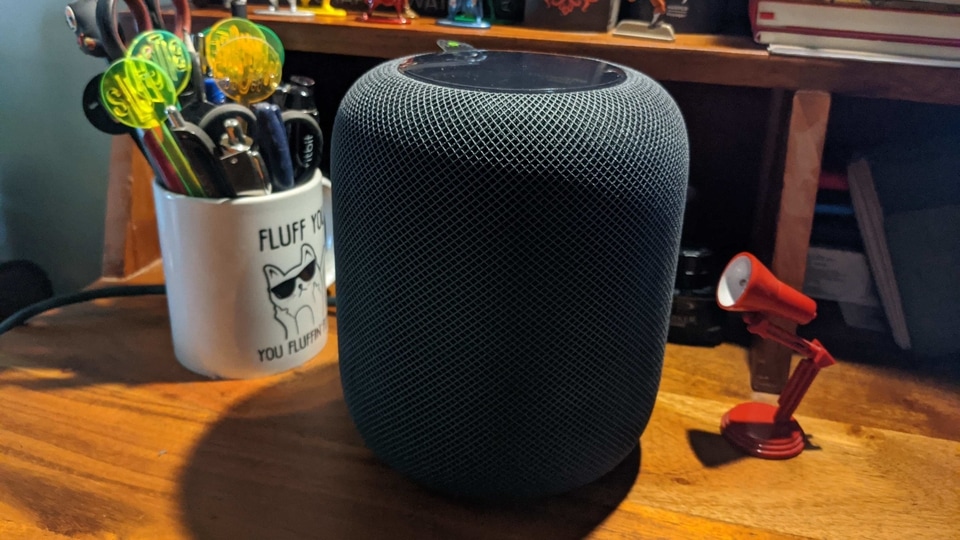 Apple will tell you, with scientific jargon, why and how the HomePod sounds as good as it does, but it's more a feeling than just tech.
Brand: Apple
Product: Apple HomePod
Key specs: High-excursion woofer, seven-tweeter array, six microphones, A8 chip
Price: ₹ 19,900
Rating: 4.5/5
The person who taught me to love music the little I do is my father. Between him and his sister, I grew up listening to everything including Pink Floyd and Enigma, Hemanta Mukhopadhyay and Abba, Boyzone and Backstreet Boys and the Spice Girls.
One of the many things I picked up from my father was 'how' he listened to music. You need a set of insanely good speakers and you need others to not talk to you. That's literally how he still likes to listen to music, as do I.
I was working with headphones till the Apple HomePod came to my rescue. From the word go, there is something incredibly seamless about the HomePod — you feel it from the moment you start setting it up. It doesn't need an extra app, or settings to be tweaked. You bring your iPhone or your iPod close to the HomePod and "it just works" — you can start using the HomePod just the way you use Siri on your device.
Except that this Siri, housed in a cushy cylindrical form, is your shortcut to some magical sound.
To say the sound is good is perhaps underselling it. Apple will tell you, with scientific jargon, why and how the HomePod sounds as good as it does (spatial awareness, seven tweeters etc), but it's more a feeling than just tech.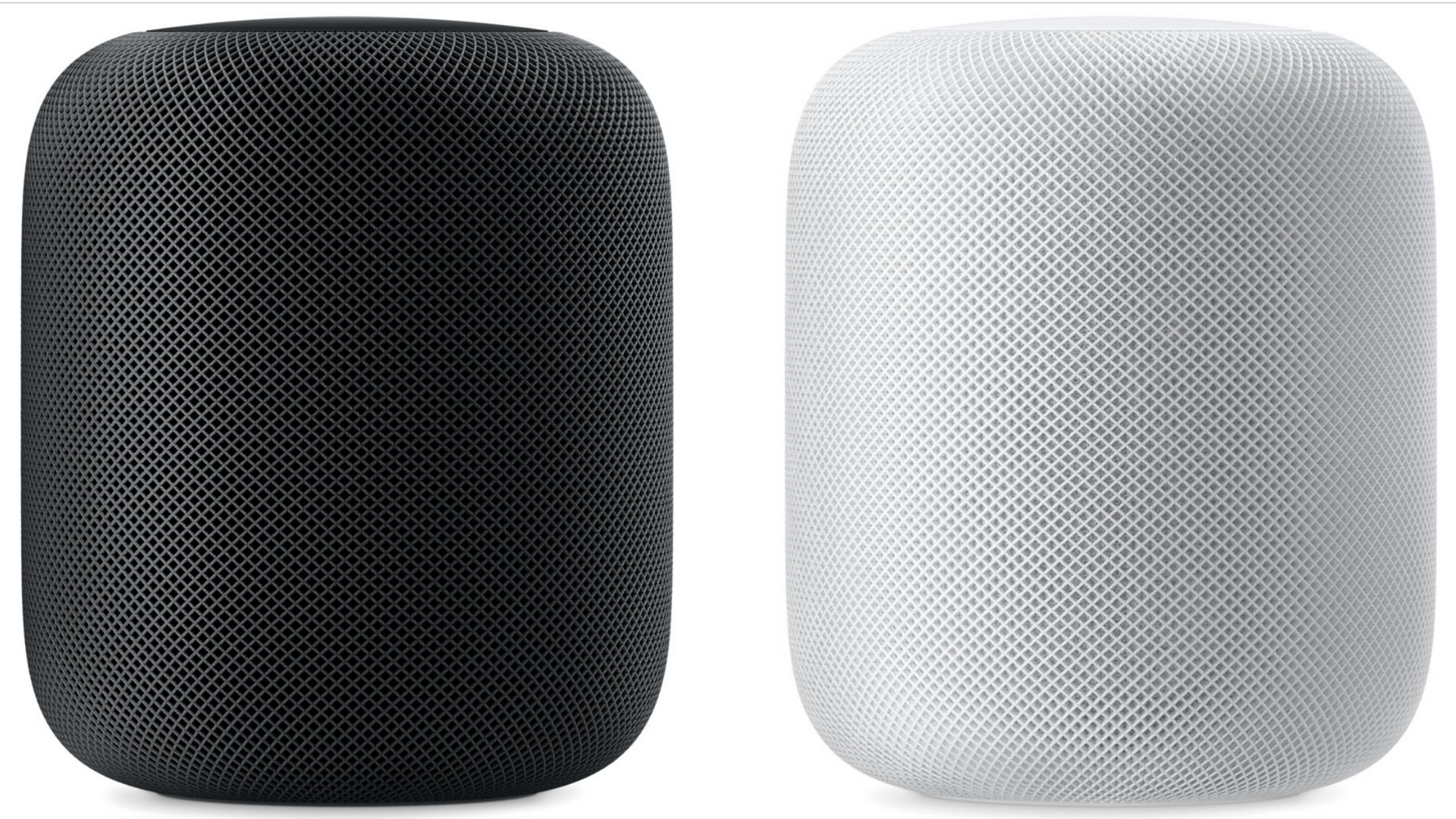 The sound fills the room and no matter where you are sitting, it feels like you are right next to this column of soothing yellow sound that permeates the whole ambiance around you. I've cranked up the volume on my other speakers enough times to feel something like this before, but on the HomePod I didn't have to. It's a different thing that Siri politely, but firmly, tells you that it's going to be too loud if you ask it to turn the volume all the way up - and that's probably a good idea given that we are all at home right now. You can of course turn up the volume manually.
I like songs where lyrics are prominent and in the forefront. The bass needs to be strong enough, but not so much that it drowns the vocals. In most cases, it's either or. The Apple HomePod brings it together perfectly.
You listen to Black Velvet (Alannah Myles) and her voice is as clear as the cymbals at the back and you can hear every twang of the guitar. Recitation by Leonard Cohen, which is just lyrics, fills the space up with his gravelly voice. Ghar (from Jab Harry Met Sejal, deplorable movie, decent music) rolls off like a comforter in early winter; Mann Kasturi (Masaan) or Aao Na (Haider) or Stole the Show (the Parson James version) or I Love You Baby, I Love You Doll (Parekh and Singh) - you can try the lot. Throw what you can and what you want at this smartspeaker - it can pull anything off. The Apple HomePod is versatile in its treatment of audio frequencies, something many speakers lack.
Previously, I had kept songs like these away for my headphones only. Most of the smart speakers I had used before were decent enough to make do, but they weren't good enough to actually focus on. In other words, they were background music at best.
Now, of course, I am not asking you to shell out ₹ 19,900 for just a really good speaker. On the other hand, there is absolutely nothing wrong in paying that kind of money because it makes sense. It does its smart bit, it will play songs from your Apple Music, set alarms, give you news etc - it will do everything Siri does on your iPhone or your iPad, obviously.
Also, you don't need to yell at the HomePod. Even with the volume cranked up, a 'Hey Siri' at normal volume will make the HomePod turn it down a notch to hear the rest of your instructions. With my other smartspeaker, the Echo, I have to yell above the music for the speaker to hear me.
The one little issue I had with the 'smart' part was the fact that Siri's reminder alerts are a little 'ding' on the HomePod while the reminder itself pops up as a notification on your iPhone or iPad. The Echo, on the other hand, actually announces the reminder to you - "Switch off the pump" or "Call mum at 8". Since I wasn't hearing the reminder being read out loud, the notification was just another 'ding' on the device unless I managed to check it. Let's just say I forgot to turn off the pump a few times in the last few days.
This aside, the fact that I was using the HomePod for music was significant. I have been playing music more often that I normally do and whether it's Prime Music or Spotify or YouTube, I can usually just use the AirPlay function because I have too many playlists (Chill 1, Chill 2, Shazam 1, Shazam Tracks…) for Siri to figure out what exactly I am asking it to play. If I ever manage to sanitise my playlists on Apple Music, Siri might have it easier.
Does the HomePod make sense? For any Apple user, yes. If you have the money, don't even think twice. If you really want to indulge, get two, set up a system - but, if you ask me, one HomePod is good enough.
So as I share my music between my headphones when I don't want to disturb anyone and the Apple HomePod, I checked in on my dad who was listening to music in his parked car.
I'll tell him about the HomePod and see how it goes. I'm ok as long as he doesn't ask me for one.