Google Nest Audio review: The overdue update
With Nest Audio the search giant has not just improved the innards but has also focussed on the new Nest Audio as an audio speaker. So, we reviewed it.
21 Oct 2020, 03:49 PM IST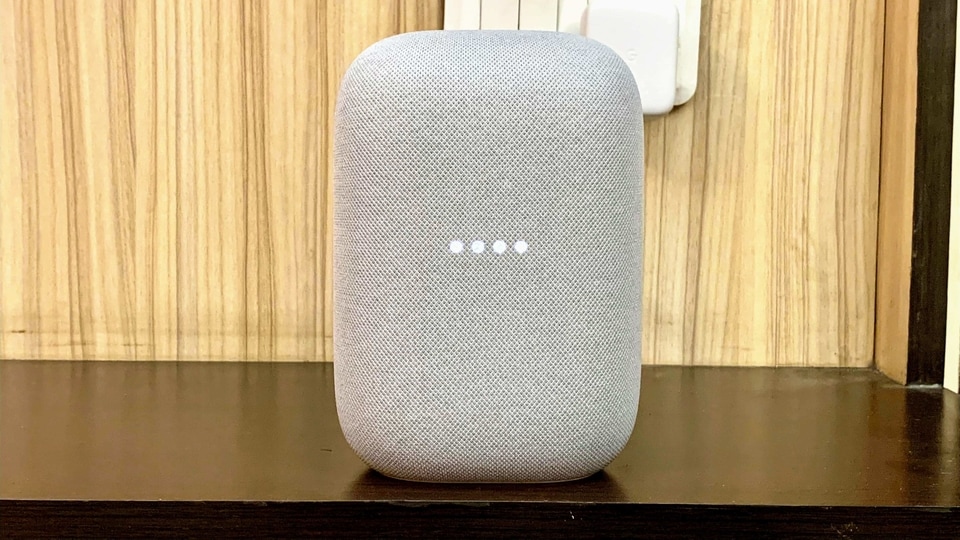 Google has been long boasting its Google Home speaker, primarily as a smart device and a hub and secondly as an audio product. While the device did get a whole lot of upgrades on the software side of things over the years, the design and the audio performance were not really touched upon in a major way. This time, the search giant has not just improved the innards but has also focussed on the new Nest Audio as an audio speaker. Priced at ₹7,999 in India, the new speaker manages to stick with the older Google Home-like essence in several ways despite a change on the inside and outside.
So, we used it for over a week and here's what we think about this Google Assistant-based smart speaker's look and capabilities.
Design
If you are familiar with older Google Nest products, the Nest Audio might feel familiar. It has the same mesh cloth finish what you get in other Nest products. However, what makes it more elegant this time is the rectangular design with its upright position and rounded edges.
This not just makes it distinguishable from the rest of the basic voice assistant powered offerings out there but also lets it blend well with the rest of the Google Home/Nest lineup. You get a rubber base, which does get dirty quickly given the Indian households and the environment in general, but it does deliver the required grip.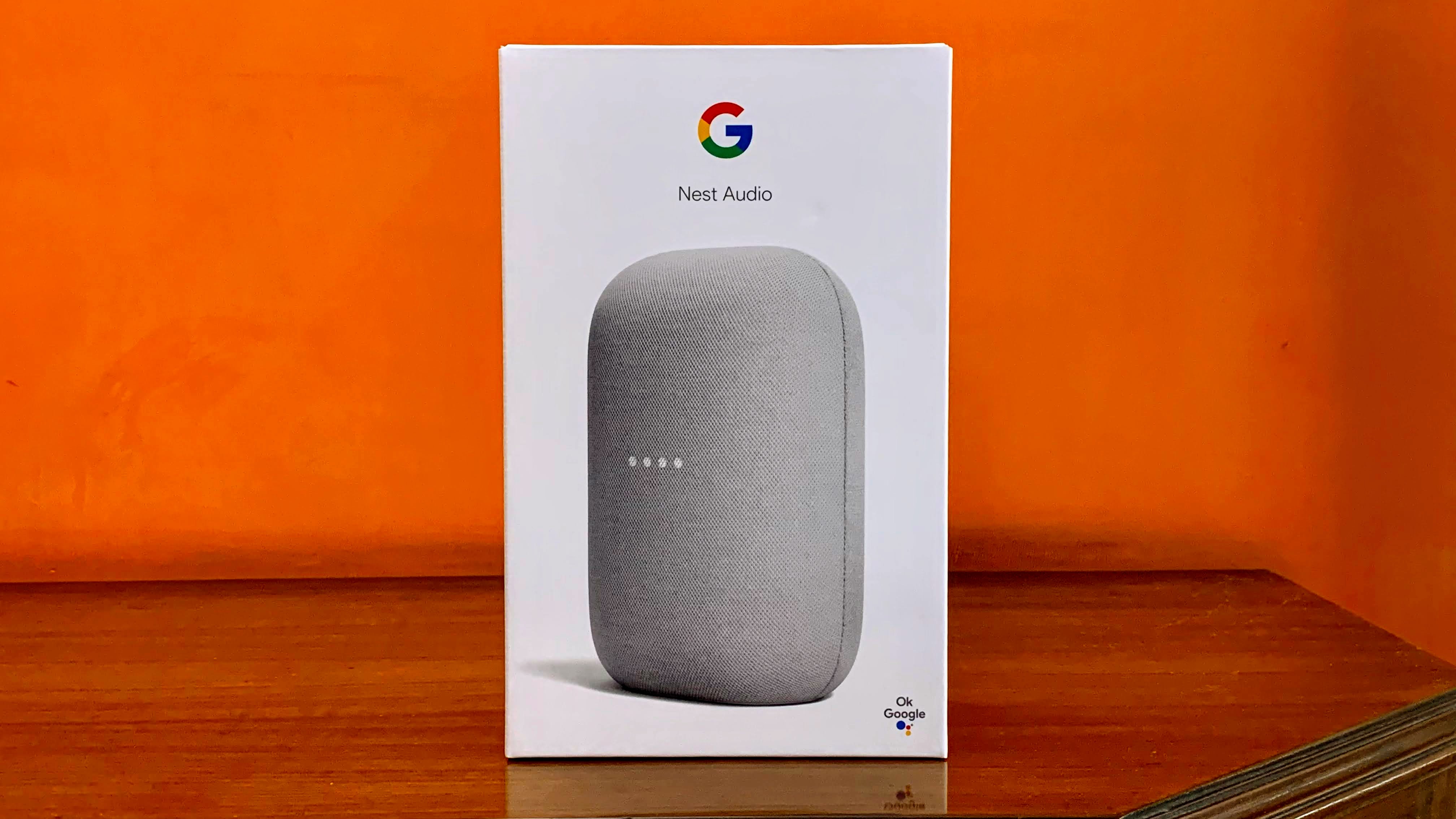 Although we got the Chalk colour variant for review, you can get a Charcoal (Black) variant. We'd suggest you pick the Charcoal version as it may blend well with the rest of the room. Chalk (White) may not be the colour for all.
But the clean looks are not because of the mesh cloth alone. The entire device has a plain look with no logo at the front, sides or top and not a single button. All you get is the 'G' on the lower back, a switch button for microphone access and a port for connecting it with a power source. So how do you operate it?
Of course, one way is to simply ask the inbuilt Google Assistant to get things done. However, there are some hidden features as well, something you won't ever know unless you read the manual or the reviews online. It has a touch-sensitive top side. Tapping at the centre plays and pauses the music while tapping on either side increases or decreases the volume.
We found them accurate and really responsive. The good part is that there's no specific area where you have to aim to tap. The speaker registers it better since the touch area is larger. There's absolutely no button or any indicator to tell you that the top area is touch-sensitive.
And at the front, you get familiar four dot indicators that assure the speaker has registered the command.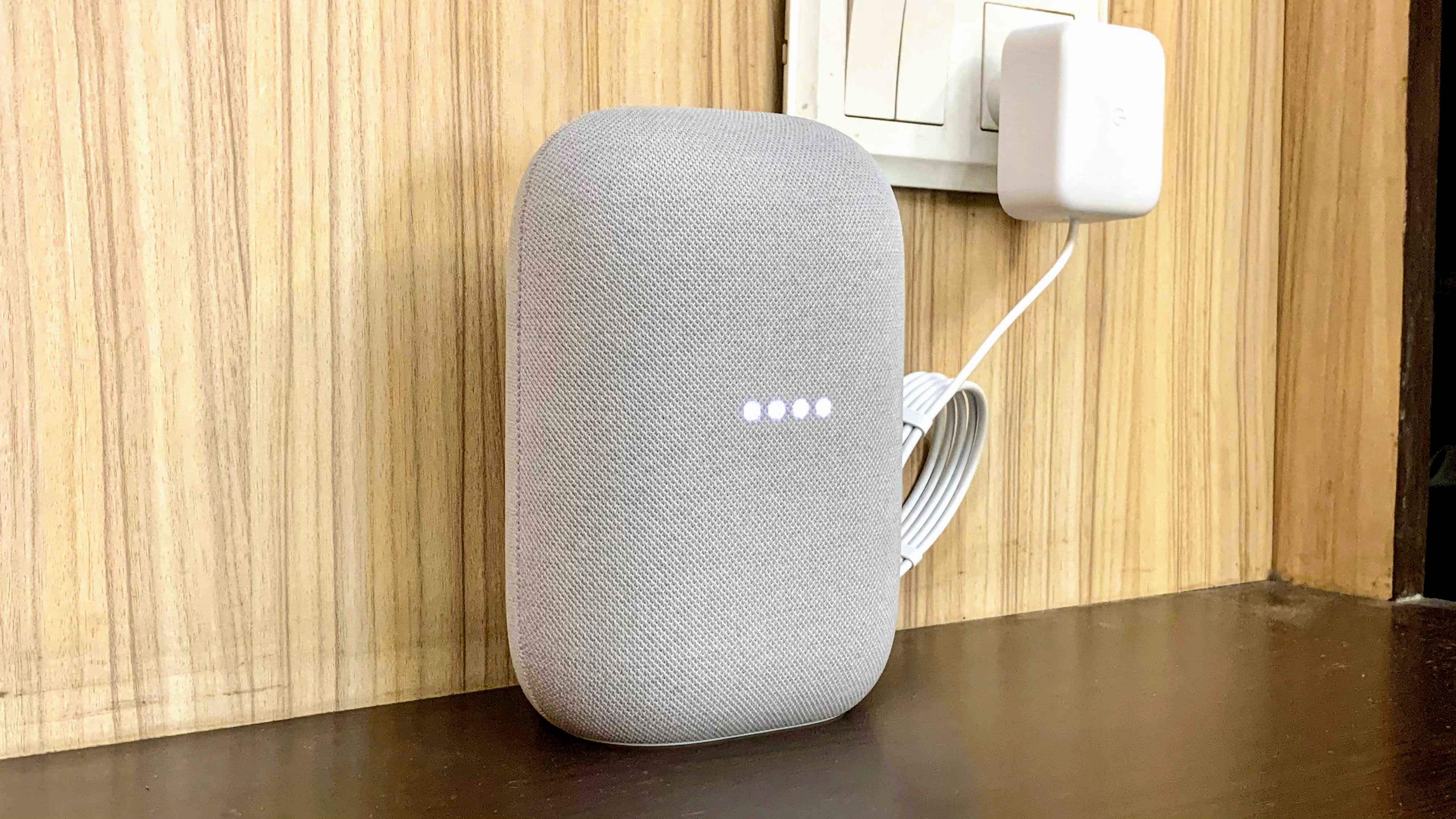 Features
Features mostly stay the same this time as the major way of controlling other connected products, music playback and more are unchanged. To connect it with a device, like you do for other Google Nest devices, you have to download and use the Google Home app. From there you can access settings like audio base setup, default apps for playing music or videos and others.
You get a standard set of features that one can expect. This includes asking for weather updates, latest news, playing music, videos, calling, composing and sending text messages, setting a reminder, bedtime routine and much more. And at the helm of everything is the Google Assistant. Just say 'Hey Google' followed by your query or command, and just see it happening.
As for the Assistant, Google says it has made it faster and when you add its knowledge prowess with that of the machine learning chip placed inside the Nest Audio, you get a really smooth and hinder-free performance. It doesn't miss any command and the replies are rather quick. You may not notice that but it's always good news.
And in case you plan to get more than one Nest Audio, you can unlock other features including stereo pairing with multi-room setup, stream transfer and more. Stream transfer is something that Google did stress upon during the launch. You can simply say 'Hey Google, move my stream to the living room' and the audio will continue playing in the Nest Audio placed in your living room. That's mostly if you roam around the house often.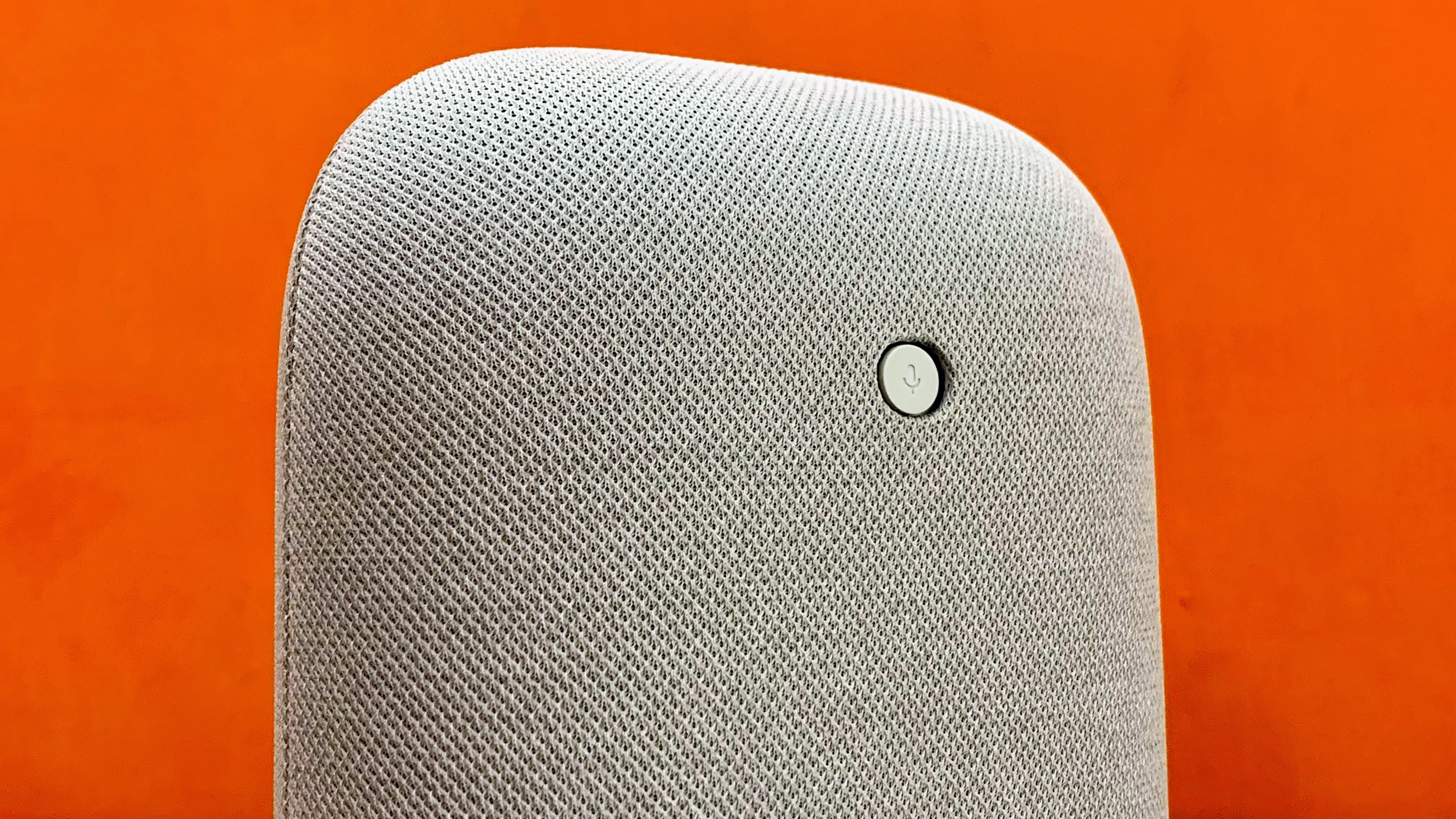 And as far as the audio quality goes, Google has clearly focussed a lot on that with Nest Audio. Having used the original Google Home since past few months, we could almost instantly feel the change in the audio performance of the Nest Audio. It is clearer with less muffled sound and has a particular focus on the mids. Bass has definitely improved but you won't have anything to brag about. And you certainly cannot put it against the likes of Bose, Sonos or JBL speakers since Nest Audio's primary purpose is something else. It is one of Google's ways to showcase ecosystem connectivity and how it can make your life easier.
That said, it has a 50mm full-range driver fitted inside and no passive radiators, which might also be the reason for low muffled audio. Instead, you get a 75mm woofer for bass. What also adds to the listening experience here is the acoustics of the room, which is measured and the audio output is adjusted accordingly. But there's always an option to manually tweak the EQ settings for bass and treble. And then there's the Ambient IQ that measures the Noise levels for best audio output. It is responsive and works like it should but hearing it at lower volume levels while there's a good level of background noise, might result in loss of quality. It doesn't happen always though.
Verdict
So who exactly is the Nest Audio for? To make it short and brutal, get it if you aren't focussed on amazing audio quality. You can get several other speakers for that. Google Nest, like other Nest/Home products, remains a way for Google to show off its Assistant features with some extras thrown in. Although it's an upgrade when you talk about the audio performance, it still isn't the perfect mix of a good speaker and a valuable Assistant. The focus on the Assistant part is still more.
However, this doesn't mean that the audio quality is outright bad. The clarity of audio and the tricks it has employed to bring the best of music, podcasts and more, is better than other Assistant-based speakers out there. And it looks elegant as well.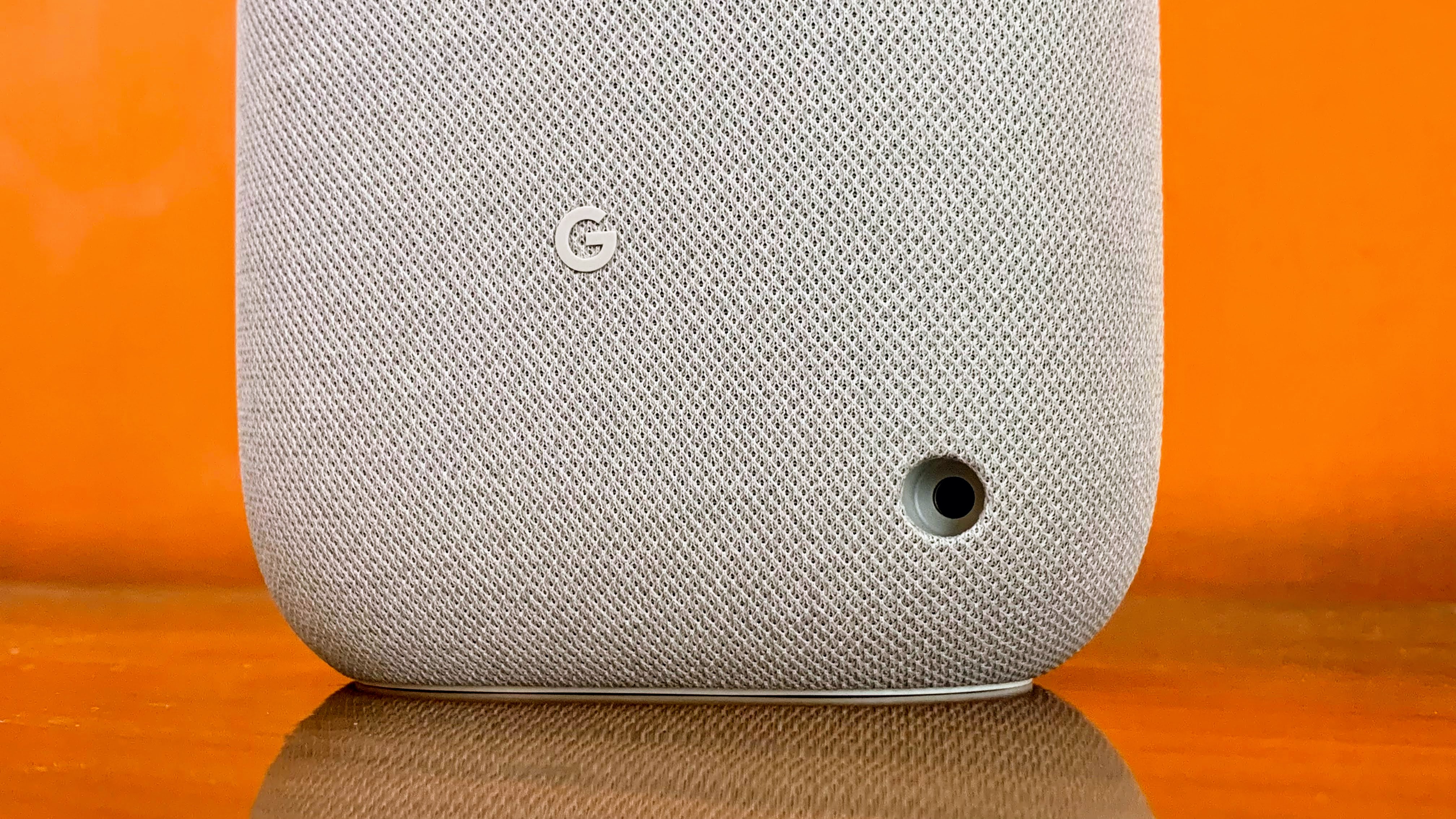 Besides this, you get easy setup and compatibility with a wide range of third-party speakers along with an improved Google Assistant.
So, if you are looking to upgrade from Google Home or Echo Dot, Nest Audio might just be the right product for you. At ₹7,999, this is slightly pricier than Echo Plus (3rd gen) but comes with more features and all the Google smarts. A price tag of ₹6,500 or even ₹6,000 would have definitely made it a hit. But as an overall package, this indeed is an impressive (and a long overdue) offering.