iPhone 12 benchmark scores are not impressive, but don't be worried yet
The new benchmark scores doing the rounds currently for the iPhone 12 are not great but there's a reason you should not rely on these.
17 Oct 2020, 07:25 PM IST
in mobile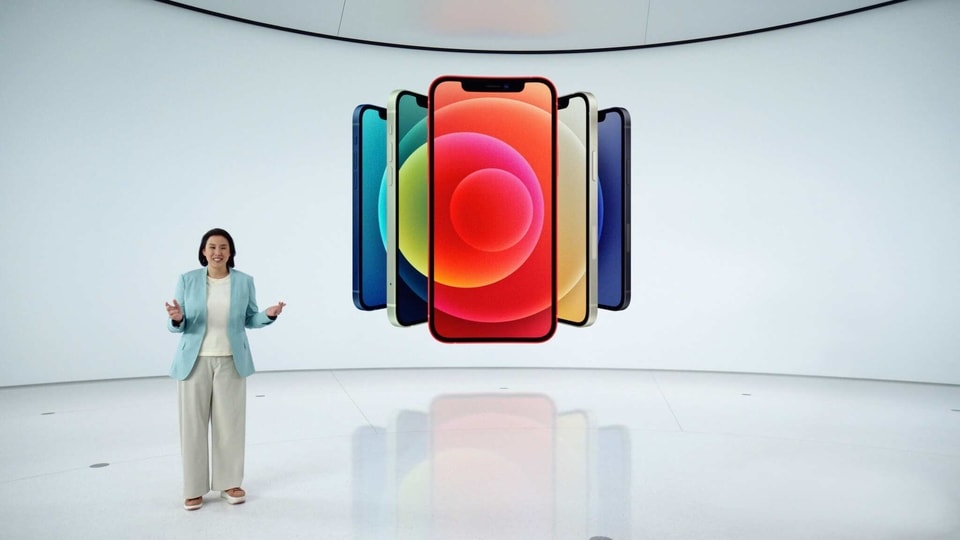 The benchmark scores for the new iPhone 12 have been doing the rounds of the internet and the results are not as impressive as one would have hoped. If one goes by these benchmarks, the new device from Apple is not the "performance demon" some are expecting it to be. However, there is a reason why we should not listen to these benchmark tests, writes TechRadar.
A benchmark test carried out on AnTutu was spotted by MySmartPrice where the iPhone 12 clocked a 5,64,899 and the iPhone 12 Pro got a 5,72, 133. These numbers are surprising given that iPhones usually beat their Android rivals in the 'processing power' domain.
To understand these numbers better, AnTuTu ranks the Samsung Galaxy Note 20 Ultra at a 5,94,890, the OnePlus 8 Pro at a 5,98,891, the Oppo Find X2 at 6,10,961, the Xiaomi Mi 10 Ultra at 6,40,296 and the Asus ROG Phone 3 at 6,42,671.
Also Read: Geekbench results show new iPhones are more focussed on power saving
The iPhone 12's results are thus quite far off from these and therefore, "not as impressive". While it does manage to beat a majority of Samsung's 2020 offerings, it ranks below premium devices from Xiaomi, OnePlus and Vivo.
However, TechRadar is of the opinion that these scores might not be totally accurate.
According to Ice Universe, a well-known 'leaker' on Twitter, the current scores are currently unstable. The tipster seems to have gotten hold of the iPhone 12 and put through some benchmarking tests. AnTutu is not one of the tests, but there is Geekbench and the results of that test have been "wildly different".
There are a few reasons why this might have happened. It could be due to a bug in the iPhone software or in Geekbench, or an overheating issue (TechRadar explains that if phones get too hot their performance drops). Either way, the score difference between AnTuTu and Geekbench figures suggests that something is not quite right here.
And that's perhaps reason enough to not take the iPhone 12's AnTuTu scores as gospel truth. The AnTuTu scores might have also been affected by the same issues as the Geekbench one and if the smartphone was to be tested again, it might show faster speeds.
Also Read: Apple A14 Bionic chip is going to power the iPhone 12: What is this new chip? What can it do?
But, it is also possible that the new iPhone 12 is not AS fast as we'd like it to be, which is going to be quite a letdown for Apple fans, but since benchmarking tests for the device have been proven to be unreliable, it's too early to say anything for certain.
One can only know for sure once they get their hands on a device and test it for performance.