Adobe announces new features for Lightroom, Premiere Rush, Premiere Pro
Here are all the new features coming to Adobe's Creative Cloud apps.
16 Jun 2020, 07:54 PM IST
in news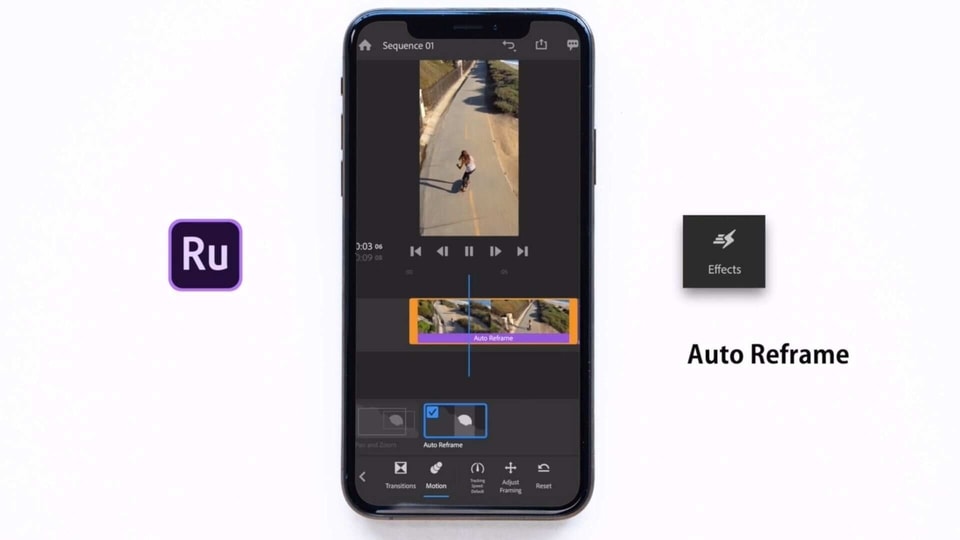 Adobe today announced new updates for its Creative Cloud suite. Lightroom, Premiere Pro, Premiere Rush and more Adobe apps have received new features and AI-based improvements.
Adobe Premiere Rush is getting a new Effects Panel under which features Transitions and Motion Effects. Two new features which Adobe says have been the most requested are Auto Reframe and Pan and Zoom. These features will be available in public later this month for iOS, Android and desktop. The stable versions will be out later this year.
Auto Reframe is powered by Adobe's AI and ML platform 'Sensei'. This tool will automatically reframe your videos while keeping the object or main action in the frame. Auto Reframe is best for videos with a lot of movement like surfing, festivals, and travel.
Pan and Zoom lets you animate your videos by adding static images to videos. It then lets you add motion to these static images by changing the scale and position of the frame.
Photoshop is getting a new 'Select Subject Portrait' tool powered by Adobe Sensei. This tool will select the subject accurately and place it on a different background. It's supposed to capture all the small details like "the complexity of her hair or other details with just one click".
ALSO READ: Adobe Photoshop Camera app now available on Google Play
Lightroom
Adobe is making it possible for users to upload their images and edits to the Lightroom Discover section. This way users can share their editing process with others on Lightroom. There's a bunch of features coming to Lightroom too starting with Local Hue that lets users clean up uneven skin tones, swapping colours in images.
Versions lets users create different edits of the same image. You can easily access different versions of photos easily now, and it syncs across all devices where Lightroom is installed. Users can also set the default edit settings for their raw photos on Lightroom now.
iPad users can now send images from the Lightroom app to the Photoshop app. More features including adding watermarks to photos when exporting from Lightroom, and in-app notifications when edits are made on shared albums.
Premiere Pro
Premiere Pro is getting a new Adobe Stock audio integration that makes it easier to find soundtracks. Adobe Stock audio collates tracks from Epidemic, Sound and Jamendo which users can apply to their videos in Premiere Pro. The video editing software will also leverage Adobe Sensei to analyse exported or archived files and identify edits.