Facebook introduces reactions, @ mentions and a thumbs down emoji to Messenger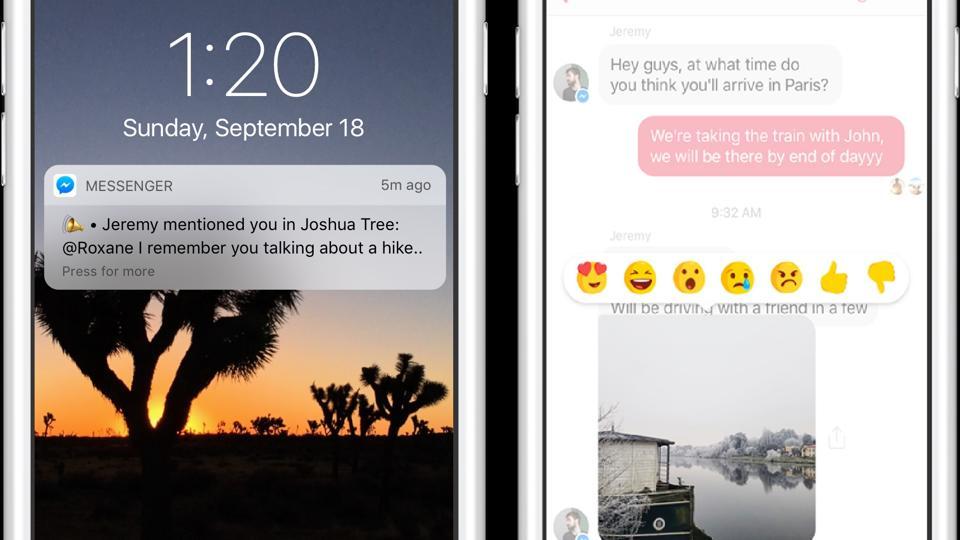 Facebook has introduced some new features (including a thumbs down emoji) to its chat platform Messenger.
Facebook has finally done what a lot of people have been wanting for several years - introduce a thumbs down emoji (which they call the 'no' reaction). But only in Messenger.
In a blog post on their Newsroom, Facebook announced the introduction of new features to their chat application Messenger. This includes 'reactions', similar to what currently exists in the main Facebook interface.
"If someone messages a photo of their cute pet, you could respond with the love reaction. Or, if someone is trying to coordinate dinner plans, you could easily respond with a yes or no reaction to indicate your preferences," wrote Drew Moxon, Product Manager, Facebook Messenger.
This new feature lets you see how people have reacted to a message in the lower corner of the message. You can send Reactions in individual as well as group conversations to react to any particular message. To send reactions, simply tap and hold on a message to bring up the reactions menu
More tweaks to messenger include the possibility of @ mentioning a member of a group. This works exactly like it does on Twitter and Facebook posts. To mention a person in the group, you simply write "@" followed by their name or in-group nickname. This will send them a special notification letting them know that they've been mentioned in the group.
Reactions and Mentions will also be available for Work Chat in Workplace, Facebook's communications platform for organizations.
Both features have already begun rolling out, and should be available globally in the next few days.
This announcement comes close on the heels of the introduction of the 'Messenger Day' feature, which was widely considered to be another Snapchat clone addition.