Facebook Messenger chats set to get LOUDER, literally! Get up close and personal with Soundmojis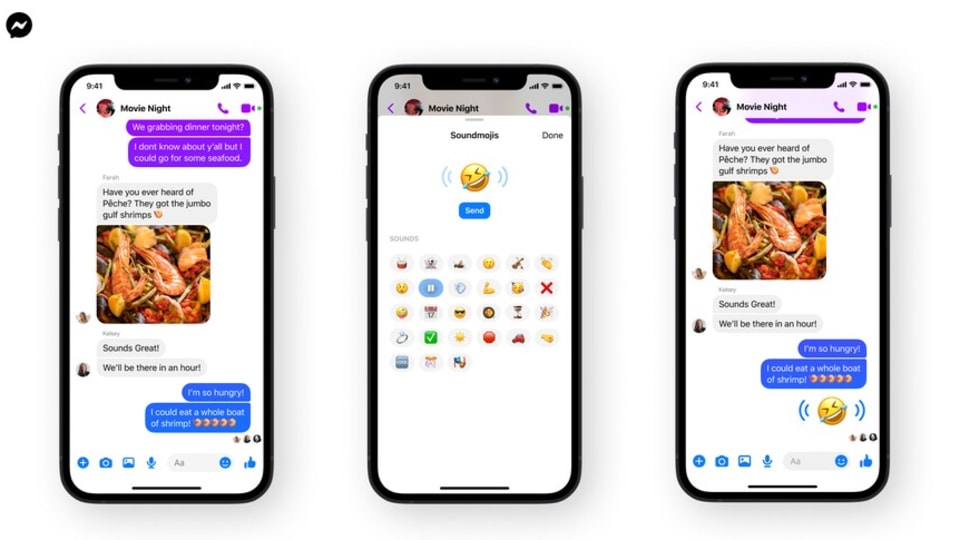 Facebook Messenger chats are set to get a fascinating feature called Sounmojis that will enrich your experience, be music to your ears
Chats on Facebook's messaging platform -- Facebook Messenger -- are about to get louder. No longer will it be confined just to your eyes, it is set to engage your ears too. The social media platform today introduced a new feature on Facebook Messenger called Soundmojis. Soundmojis are nothing but emojis with sound (yes, you heard that right!). This newly launched feature will turn your conversations on Messenger interesting by adding various sounds such as drum roll or clapping sound to the boring emojis that you have been using in your chats so far. Music for your ears, surely.
What are Facebook Messenger Soundmojis? If you are new to Facebook Messenger, here's a quick brief for you. Up until now, users could share emojis, Facebook avatars, stickers and GIFs in their chats on Messenger. But none of them could emit sound. Sure, users could send voice notes and videos but they couldn't share emojis with sound. But that changes with Soundmojis as they add a new dimension to the existing emojis.
Also read: Looking for a smartphone? Check Mobile Finder here.
What can Facebook Messenger Soundmojis do? They will let users send short sound clips in a chat. Users will get access to various sounds, "from clapping, crickets, drumroll and evil laughter, to audio clips from artists like Rebecca Black and TV shows and movies like Universal Pictures' F9, NBC and Universal Television's Brooklyn Nine-Nine, and Netflix and Shondaland's Bridgerton." The company said that it is launching an entire Soundmoji library for users to choose from. This sound library will be updated regularly with new sound effects and famous sound bites. "Each sound is represented by an emoji, keeping the visual emojis we all love in play, while bringing sound into the mix," the company added.
How can you use Soundmojis? Well, as Facebook explains, is really simple. All users need to do is start a chat in Messenger then tap the smiley face and select the loudspeaker icon. From there, they can preview and send their favourite Soundmojis.
When will Facebook Messenger Soundmojis be available? Soundmojis have already been rolled out. They should be available in your Facebook Messenger app right at the time of celebrating World Emoji Day, which falls on July 17.