Firefox 89 released with Proton UI, its biggest redesign in four years: Here's what it looks like
If you use Firefox on macOS, you will be able to take advantage of improved system integration on the latest version that is rolling out now.
Mozilla's Firefox browser for smartphones received a fresh coat of paint last year, replacing the design used for years and switching to a new browser engine. Now, the open-source browser has completely redesigned the desktop version of its browser with the release of version 89 that is rolling out to users today.
Read more: Microsoft Edge reportedly flagged Firefox as 'potentially harmful software'
Firefox goes through visual changes every few years – the developers introduced the Australis UI redesign in 2014, followed by the Photon redesign that came with Firefox Quantum in 2017. The Proton UI that is now rolling out to users is one of the most radical changes to the design in recent times, bringing changes to the tabs bar, the main toolbar, with a major cleanup of the interface to get rid of unnecessary options and settings.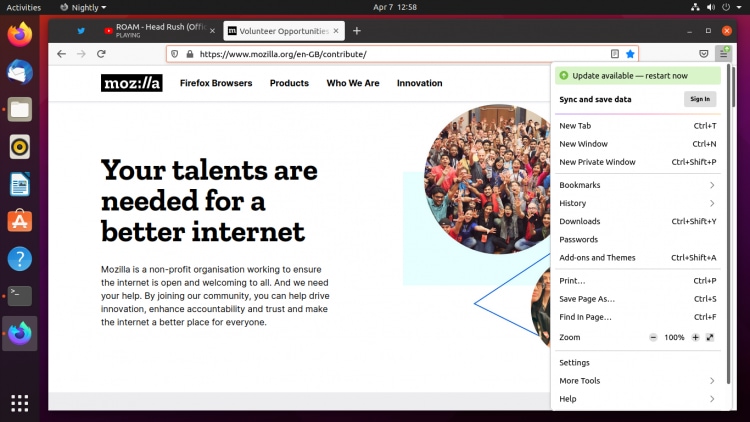 As part of the new visual overhaul, browser tabs on Firefox are now separated from the rest of the tab, so the default black theme will show in between if it is turned on. Similarly, the private browsing page has been given a refresh, with added functionality in the form of Total Cookie Protection and SmartBlock to reduce breakage when you choose to block trackers on a site.
While some users won't be happy about the removal of many options and settings from the browser's menus on the grounds that it removes choice, it's hard to disagree with the fact that the improved organisation helps you move around more quickly. We've been using the new Firefox Proton UI for the past few months version for a month and haven't had issues with stability or features crashing, so it appears to be safe to upgrade right away.
Also read: Latest Android 12 leak reveals redesigned widgets, notification panel
If you use Firefox on macOS, you will also gain improved integration with the system, such as the ability to double-tap your fingers on the trackpad (or Magic Mouse connected to a Mac) to zoom and improved scroll animations found on other native apps on the system. If you're on Windows or Mac, you should see the option to update to version 89 right away, but if you use a Linux-based system, you may have to wait before an update is available to download.