Google Workspace is now free for everyone with a Google account: Here's how to get started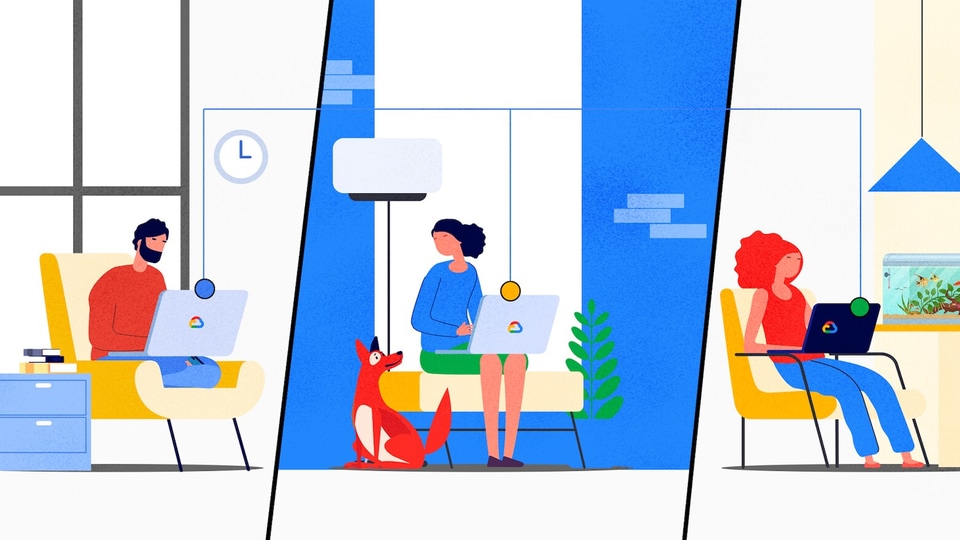 Google is upgrading its free Google services like Chat, Docs, Sheets, Slides, Meet, and Gmail with its powerful Workspace integration – for every Google account. Find out more about how you can turn on the first feature today.
Google on Monday announced that it was changing its Workspace services to accommodate more users – every single user with a Google account, to be precise. This essentially means that all of the company's three billion-plus user base will soon be able to access all of Google's powerful Workspace collaboration tools, which were formerly known as G Suite.
Read more: Chromebooks might soon come with Google Meet and Google Chat preinstalled
The company detailed the new changes on its blog on Monday, detailing how Google's new, updated Chat service – which is set to replace Hangouts, along with updated Docs, Sheets, Slides, Meet, Gmail and other features will soon receive better integration for all users – just like it currently works for existing paying Workspace users, the company explains.
Google says that with the free Workspace upgrade, users will be able to share and keep track of content like videos and images of events and trips, documents including Google Sheets. Meanwhile, the company will also bring powerful @-mentions to Gmail, Calendar and other Google services for every user. Smart canvas support is also coming to Google Docs for any user with a Google Account – these will be directly compatible with Google Meet for quick presentations.
"By bringing Google Workspace to everyone, we're making it easy for people to stay connected, get organized and achieve more together, whether it's advancing a cause, planning your family reunion, assigning next steps for the PTA or discussing this month's book club pick," Kelly Waldher, VP Marketing for Google Workspace and Aparna Pappu, VP Engineering for Google Workspace explained on the company's blog.
Coming later this month, is a "Workspace Individual" feature that will give users the ability to pay for upgraded Workspace features like smart booking services, professional video meetings, and personalized email marketing, with more features on the way.
However, Workspace Individual will only be rolling out to six markets, to begin with – the United States, Canada, Mexico, Brazil, Australia and Japan. There's no word from the company at this point, on whether the Workspace Individual plans will come to India, or how much they will cost when they do.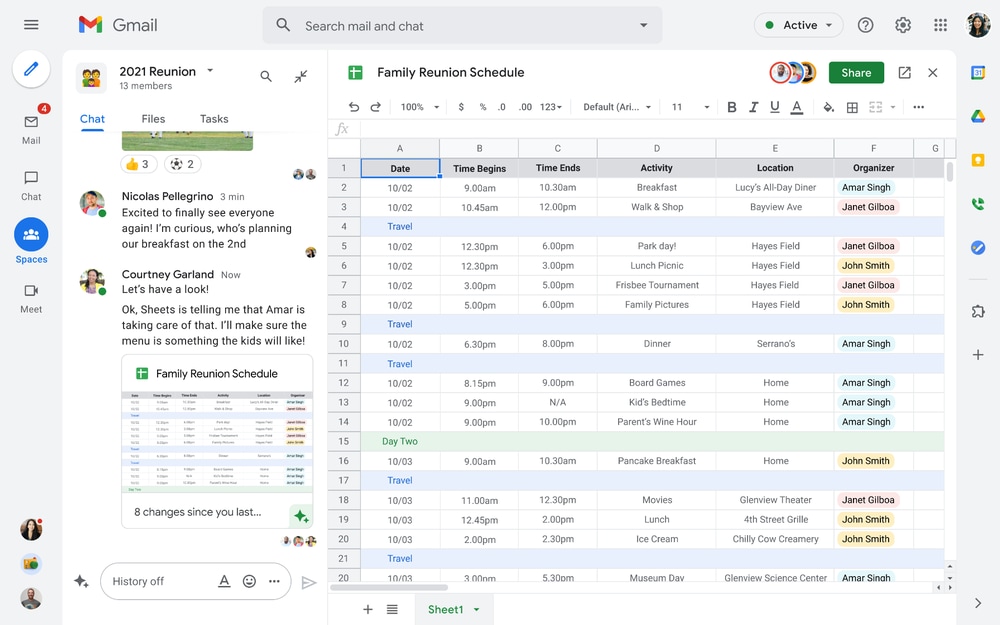 For now, users can head over to their Gmail inbox to turn on the first Google Workspace feature for free. This will give them access to Google Chat features for free, including the useful Rooms collaboration feature – these have only been available to its existing (paying) Workspace users until now.
The company says that the Rooms feature will become the Spaces (not the recently released Twitter audio feature) which will feature in-line topic threading, presence indicators, custom statuses, expressive reactions, and a collapsible view. These updates are expected to arrive over the next couple of months, the company explained on its blog.