Chromebooks might soon come with Google Meet and Google Chat preinstalled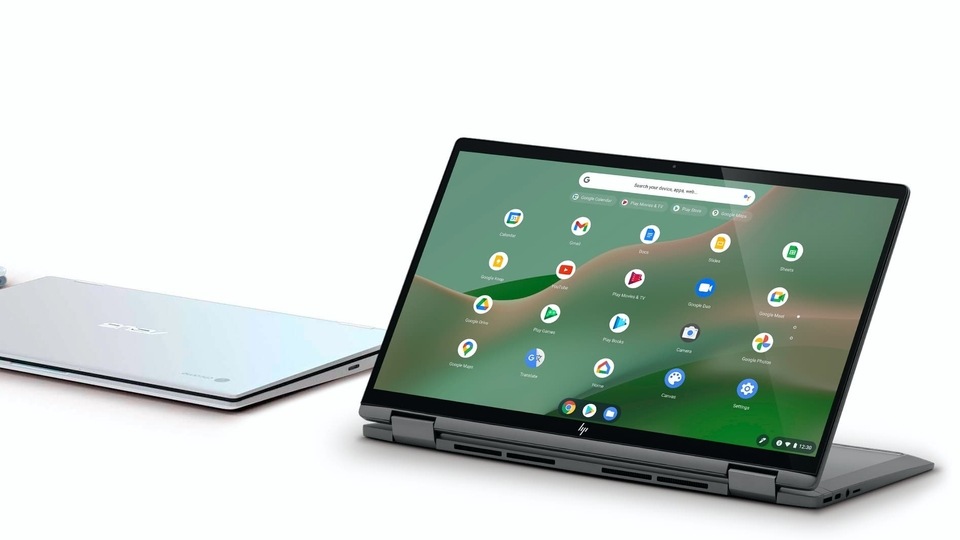 Amongst the other few preinstalled apps you can usually find on the Chromebook, Google Meet and Google Chat might be new additions soon.
Google's Chromebooks do not come with a lot of apps preinstalled, unlike other laptops. They usually have Chrome, Gmail, Play Store, and the other Google apps and an expected list of utilities shipping out-of-the-box. However, now, Google is considering expanding that list of pre-installed Chrome OS apps to include Google Meet and Google Chat. This tip comes thanks to a pair of new feature flags that have been spotted by 9to5Google. The publication spotted two feature flags that were:
Default Chat web app
- Enables the Chat web app to be installed by default.
- Enable-default-chat-web-app
Default Meet web app
- Enables the Meet web app to be installed by default.
- Enable-default-meet-web-app
It makes sense for Google to include Google Meet which is a popular service that's used by both businesses and normal consumers. Also, Google Meet might eventually replace Duo Google Chat, so one can understand where this decision comes from. While Google Chat is going to replace Google Hangouts, it still remains "targeted at businesses first as foremost" as Android Central points out. Google has had Google Messages for consumers for years now, so even if Google does try to get some consumers over to the other side, Google Chat still remains quite unappealing for most users. But, with Google aiming their Chromebooks mainly for people in Education and Enterprise, the company perhaps wants to make sure that users have everything they need right from the beginning.
Google is also preinstalling web apps and not Android apps since they prefer having Chrome OS users use the web apps instead of local apps, "native apps can also handle things like offline scenarios gracefully, but the web is the superior platform for services that require a persistent connection to be useful".