Instagram introduces suggested posts because it wants you to keep scrolling and scrolling and scrolling
If you thought you were done scrolling through your Instagram feed, sorry, no. Instagram has suggested pots for you now so as you keep scrolling. Forever.
20 Aug 2020, 02:14 PM IST
in news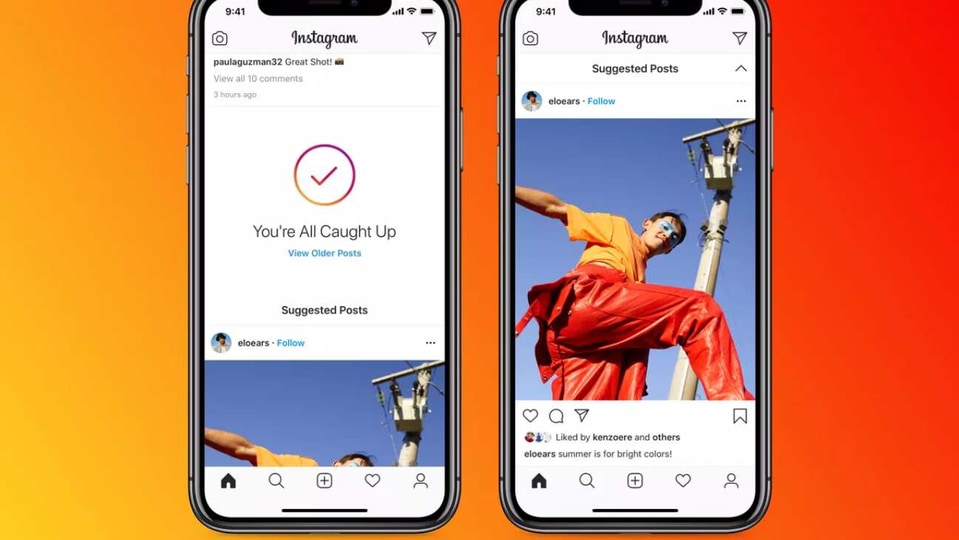 Instagram is rolling out a feature called 'Suggested Posts" that essentially expands your feed. These posts are going to be from Instagram users you do not follow and will show up once you have reached the end of your feed.
Suggested Posts gives you the option to keep scrolling through Instagram's suggestions so you are pretty much not going to be done with all that scrolling. So far, a user's feed has been determined only by their preferences and the people they follow.
Usually, Instagram shows a message along the lines of - You're all caught up - once you are done scrolling through all posts made over the last two days by the people you follow. The new Suggested Posts is going to show up right after you see the "You're All Caught Up" message. You can scroll past that marker to explore more content. The marker is going to stay on though, just in case you want to scroll down and get back to your older posts.
What shows up on Suggested Posts will not be the same content you see on Explore. Suggested Posts are going to be related content as compared to Explore posts which are usually adjacent content.
Head of Product at Instagram Home, Julian Gutman, explained this with an example of 'Space' content that he follows and engages with on his feed regularly. A suggested photo for Gutman is going to be a space photo from someone he does not follow, while on the Explore page there might be posts related to physics.
However, Gutman did not say how often users do reach the proverbial end of their feed on a daily basis, so if you are looking for your 'Suggested Posts' we don't know how long you have to keep scrolling.
Additionally, Suggested Posts is just going to have ads, photos and videos that have been posted on the grid - so you won't get to see Reels or IGTV content here.
This new feature is a significant departure from Instagram's older stance that brought about the end of feed notification in the first place. Instagram's former CEO and co-founder Kevin Systrom had positioned the end of feed notification as a decision made keeping users' mental health in mind. He had said at that point that Instagram was working on tools that will help the community know more about the time they spend on the platform and that all the time spent on it should be positive and intentional.
Suggested Posts, on the other hand, is all about keeping people on the app longer, doomscrolling.
Gutman told The Verge that Suggested Posts were all about helping people see relevant content when they get to the end of their feed and delve deeper into their interests. Basically, you never get off the app.
This new feature also seems to be taking a cue from TikTok's continuous feed. Also, lengthening the feed means more ad space for the platform.