KFC's One-Click Button makes ordering food easy, like really easy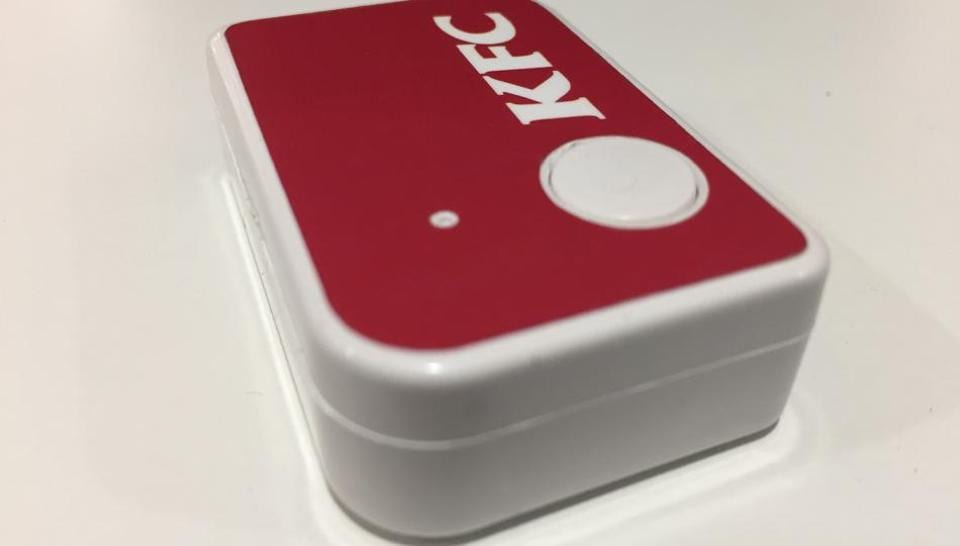 Too lazy to open the app or make a call to place an order from KFC? Try, KFC's One-Click Button. We did try the device, and here's our findings.
Comedy legend Jerry Seinfeld famously trolled Mark Zuckerberg in one of the latter's live interviews in 2016, saying it was funny people were working so hard to eliminate a little bit of human effort. Seinfeld was commenting on Zuckerberg's efforts to build a Jarvis-like Artificial Intelligence for his home.
Are we becoming lazy? Who cares, anyway?
I am a huge fan of KFC, especially their chicken rice bowl. But I am not among their regular customers. Why? Because I am just lazy. Perhaps, people at KFC know there are too many people like me who don't order from them out of sheer laziness.
To counter the loss, perhaps, the company has launched its One-Click Button: a physical microSD card reader-like smart device that places your order at KFC with just a simple click. The device is similar to Amazon's Dash button.
Before we hold forth on how the device functions, and how to get started, here's a dampener: Only 2,000 KFC fans stand a chance to win the pocket-sized physical One-Click Button. To compete, log on to online.kfc.co.in to register your name.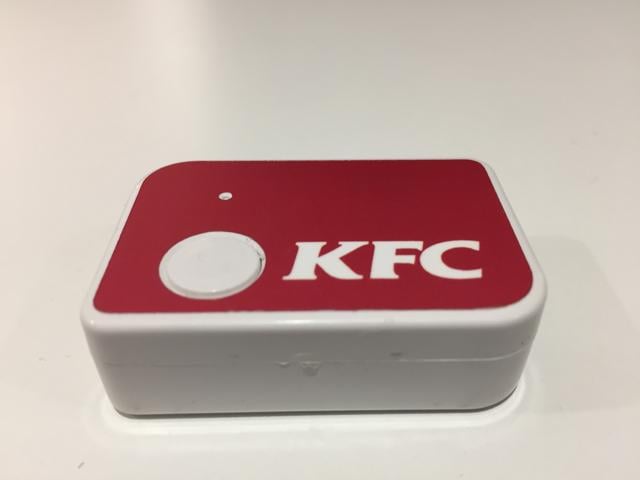 So, how does it work?
"Without hard work, nothing grows but weeds." - Gordon B. Hinckley
In this case, it's 'one-time' pain of setting up your default address and favourite order among other things. To begin with, switch on Wi-Fi on your smartphone and tap the button on the device to pair the two. You will know they are paired when the LED light on the device turns green.
The Wi-Fi screen will take you to a new screen where you'll have to choose the local Wi-Fi network (with internet connectivity). Choose "auto scan" and select the Wi-Fi network. Tap save.
Then you need to visit online.kfc.co.in/button. Here enter your mobile number and the button ID (which is written on the back of the KFC device). Confirm address and set a favourite order. And that's about it.
Hit the button once. You will get an SMS notification to confirm the order. Well, this is to avoid inadvertent orders made by you. In case you press it twice, you'll get another message stating that the order is in process. After confirming your order, KFC will give you the order status. Do remember, orders made from KFC's One-Click Button are cash-on-delivery only.
Well, except for the one-time installation pain, the process is quite smooth. The device is smart, still no less gimmicky. But hey, we're not complaining.
Last year, I remember trying out KFC's Watt a Box, a meal box with power bank. The device, again gimmicky, was pretty cool. With the One-Click Button, I'll still need to walk to the door to pay the delivery boy. That'd be an effort, I guess. Here's hoping Mr Zuckerberg will build the Jarvis AI for us pretty soon.