This comet is bigger than 2 moons of Mars put together! Is it dangerous to Earth?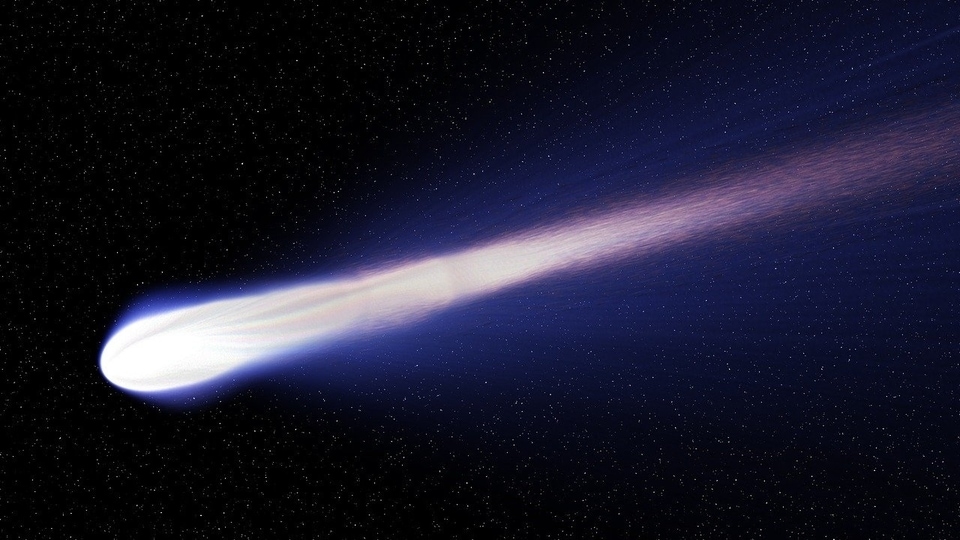 A massive comet flying is flying in space and it is coming ever closer towards the solar system. It is gigantic by comet standards and is bigger than 2 moons of planet Mars - put together.
This comet has been dubbed as the largest comet that man has seen. And the monster comet is heading nearer to the Sun - our solar system. Our Sun is very much there and so is the Earth. The problem is the size of the comet which has been described as being bigger than a moon of Mars. The megacomet was first discovered by 2 astronomers Pedro Bernardinelli and Gary Bernstein who are from the University of Pennsylvania and the comet was named after them as Comet Bernardinelli-Bernstein aka Comet C/2014 UN271.
They had found the comet data via the Dark Energy Survey (DES) that was ongoing at the Cerro Tololo Inter-American Observatory. So, even as the work was going on to understand dark energy, this comet came onto their horizon, so to speak. Since it was so big, questions popped about errors. However, subsequent tests confirmed that the comet actually existed in reality. What is more, it even has a tail, it is being reported.
Also read: Looking for a smartphone? Check Mobile Finder here.
Comet Bernardinelli-Bernstein size: The mega comet was initially estimated at over 200 km wide, but the size is now understood to be above 150 km wide. This is larger than the biggest moon of Mars, which is Phobos. In fact, CNet says it is bigger than both the moons, Phobos and Deimos laid together. In fact, it would still be double their total size.
When will comet come nearest to us? This comet will travel through the solar system and be the nearest to our Sun and the Earth in the year 2031.
Can comet collide with Earth? Considering it is this big, there is always a concern. However, according to astronomers, there is no threat to Earth.
A report in Cornell University (astro-ph.EP) says, "...Comet incoming from the Oort cloud which is remarkable in having the brightest (and presumably largest) nucleus of any well-measured comet."
Comet Bernardinelli-Bernstein (C/2014 UN271): Highlights
1. This is a pristine new comet
2. Nucleus unresolved
3. No rotation period can be discerned.