No need for Covid-19 test at hospital, just wear this face mask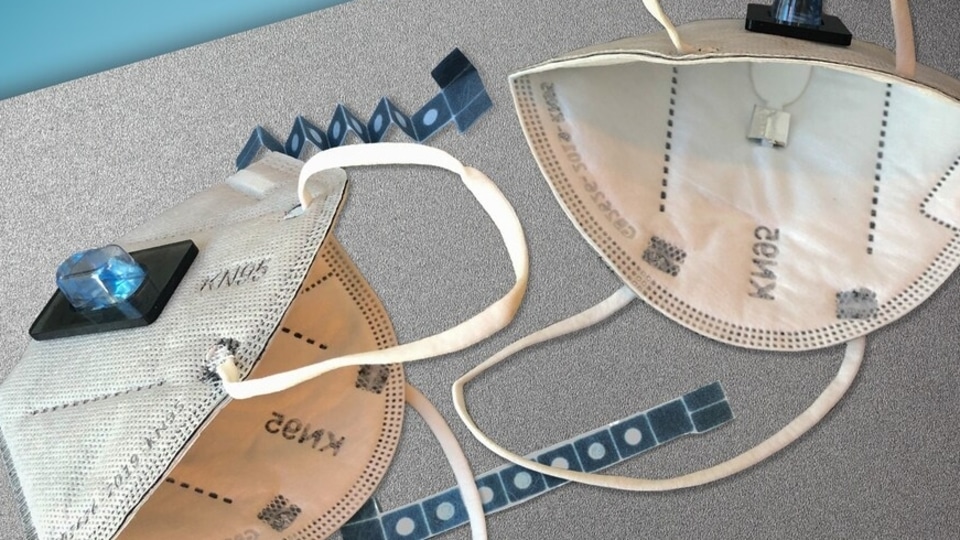 This Covid-19 face mask will save you a lot of trouble, stress, even pain, and all you have to do is wear it.
Covid-19 test is something that everyone who gets a bit of cough and cold wants to go in for these days. But the process if harrowing and many would not like to go through it. However, there is a new way of doing things and it has all to do with face masks. Masks have become a necessity ever since the Covid-19 pandemic spread across the world. As of now face masks are used for protecting the wearers and others around them from Covid-19. But now, Engineers from the Massachusetts Institute of Technology (MIT) and Harvard University have developed a face mask prototype that can also detect if a person is infected with the virus or not!
A Quick Covid-19 Test
It doesn't take days either. According to MIT, the novel face mask can diagnose if a person is infected with Covid-19 within 90 minutes or around one-and-a-half hours of wearing it.
Also read: Looking for a smartphone? Check Mobile Finder here.
How Face Mask Works
MIT explains that this face mask is embedded with tiny, disposable sensors that can be fitted into other face masks and could also be adapted to detect other viruses. They are based on freeze-dried cellular machinery that the research team has previously developed for use in paper diagnostics for viruses such as Ebola and Zika.
For daily wear, or not?
Interestingly, the sensors are designed in a way that they can be activated by the wearer when they're ready to perform the test. This in turn enables the mask to be used for regular purposes and not just for testing. Additionally, MIT said that the results are only displayed on the inside of the mask, for user privacy.
How the Covid-19 Test Works
This mask also includes a small reservoir of water that is released at the push of a button when the wearer is ready to perform the test. This hydrates the freeze-dried components of the SARS-CoV-2 sensor, which analyzes accumulated breath droplets on the inside of the mask and produces a result within 90 minutes.
Gold standard Covid-19 Test
"This test is as sensitive as the gold standard, highly sensitive PCR tests, but it's as fast as the antigen tests that are used for quick analysis of Covid-19," said Peter Nguyen, a research scientist at Harvard University's Wyss Institute for Biologically Inspired Engineering.
The researchers have filed for a patent for this face mask and they are now hoping to work with a company to further develop the sensors.