Reliance JioPhone propels Google Assistant usage in India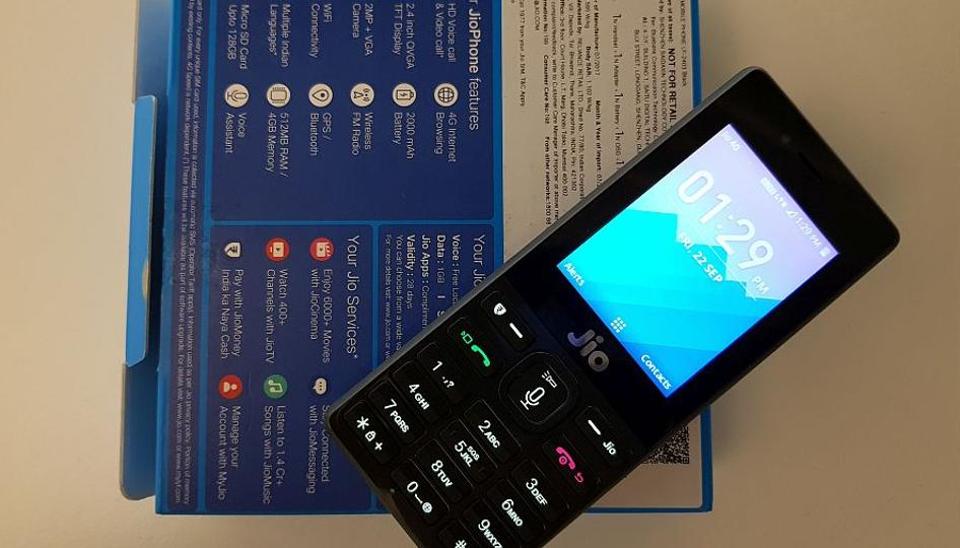 Google Assistant sees a six-fold growth after the roll-out to Reliance JioPhones.
Google Assistant has seen a six-fold growth in its usage in India after it was rolled out to Reliance JioPhone in December last year, the company said.
Reliance JioPhone is the only feature phone to run Google's smart digital assistant.
"Since we launched the Google Assistant on the first feature phone in December, the Reliance JioPhones, usage of the Assistant in India has grown six times over the past four weeks," Caesar Sengupta, Vice President, Next Billion Users Team at Google, said in a blog post.
With Google Assistant, the next billion users are fast adopting cutting-edge technology "astonishingly quickly."
Voice browsers and vernacular focus
"This isn't just due to many semi-literate or illiterate users, but also the fact that typing is difficult for people who never grew up with a computer keyboard," he mentioned.
There are estimates that web content is more than 50% English. Hindi, the fourth language in terms of global speakers, is not even in the top 30 languages for web content.
"In countries like India, the generation coming online now is more comfortable in their native language than in English, and so language can be a big blocker to expanding Internet access," he said.
Going forward, Google believes the demand for local content will reverse the language imbalance, leading to an Internet more inclusive of the entire world's language diversity. According to Sengupta, the next billion users will be the first to truly embrace ubiquitous computing, expecting apps to work in a natural way rather than having to learn all the artificial commands that we did on PCs.
Emerging markets to drive the future
The future of the Internet is in the hands of the next billion users - the latest generation of users in places like Brazil, China, India, Indonesia and Nigeria. "A mobile-only mindset, an instinct for ubiquitous computing and a demand for localised content are three key things that are driving next billion users to connect to the Internet," the Google executive reiterated.
Today, more than three billion people -- more than half of them in Asia -- own smartphones. Most of the next billion users have never used a PC and may never use one.
"They don't think of the Internet as something you access with a mouse and a keyboard. A computer is a smartphone, and it also doubles up as a television, a wallet, a classroom and a portal for government services," Sengupta noted.