TRAI wants to debate Net Neutrality yet again
Move could be seen as a deep dive to understand issues plaguing Net Neutrality in the country
10 Dec 2015, 06:41 PM IST
in news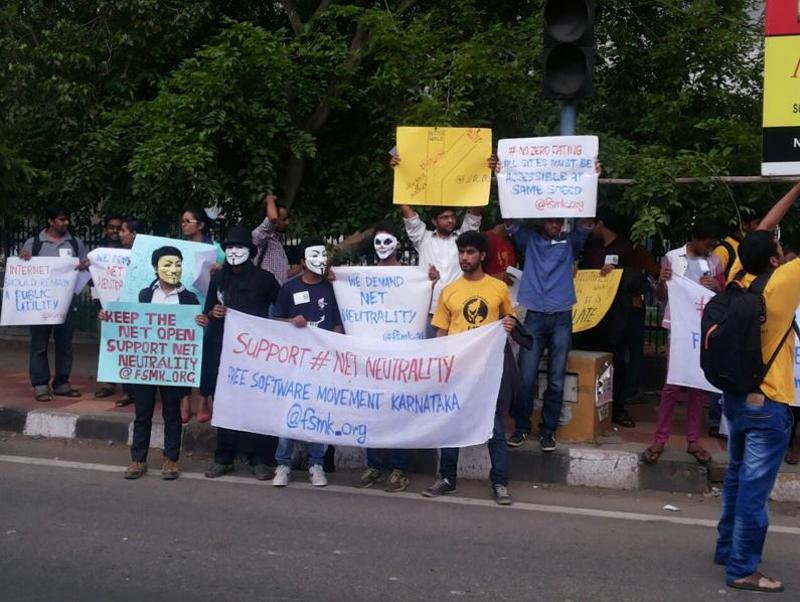 Here's what TRAI, the country's telecom watchdog just did: it asked telecom companies like Airtel and Vodafone whether they think it's fair to charge people different rates for accessing different websites. It did this by way of -- you guessed it -- a consultation paper, the second time it has released one.
The regulator also asked telecom companies to submit their takes on what steps they can take to ensure the principles of transparency, affordable internet access, competition, market entry, and innovation, in case they differential pricing is allowed. This essentially puts the onus back on telecom service providers to be fair to both the competition and customers.
In addition, the paper hints at getting telecom companies and zero-rated platforms like Facebook's Free Basics to devise a strategy to come out with plans that don't stifle competition, allow innovation, and are priced fairly for consumers.
TRAI has set the deadline for these submissions from the telcos as December 30, 2015, and will respond with counter comments by January 7, 2016.
Meanwhile, Telecom Minister Ravi Shankar Prasad said in Parliament on Wednesday that the government will take a final view on the issue of net neutrality after TRAI submits its recommendations on the matter.
"After Telecom Regulatory Authority of India (TRAI) recommendations, the government will take a final view on the whole issue," Prasad said in a written reply to the Lok Sabha today.
The regulatory process around net neutrality in India has been complex, arduous, and confusing. Since the first TRAI consultation paper in March, there have been two official initiatives to address net neutrality in India: a Parliamentary Committee was set up in May to look into net neutrality issues; and in July, the Department of Telecom released a report that was in favour of over-the-top (OTT) services like WhatsApp, Skype and Viber.
Why has TRAI released a second consultation paper? It's becauser the regulator is under pressure to solve the net neutrality issue as fast as possible to let the current government push ahead with strategies under the Digital India initiative launched by Prime Minister Narendra Modi. It would be detrimental for the country's growth if big players like Facebook, Microsoft and Google start losing interest in participating in the new initiatives due to policy paralysis in the country.
Policy Paralysis
India's net neutrality debate is the result of the government and the watchdog trying to strike a balance between encouraging newer technologies but at the same time protecting customers' interests and maintaining a healthy business environment in the country.
According to a TRAI official, some of the operators are offering plans where they give discounted tariffs to access certain applications like WhatsApp and Facebook. Zero-rated platforms like Facebook's Free Basics and Airtel Zero that allow access to certain websites free of cost, could also be a major issue.
The Balancing Act
The watchdog has tried to balance out opinions of both sides. It says in the paper that it agrees, in principle, with the objective of zero-rated services to let more people across the country access sections of the internet free of cost. But it also says that these preferential tariff offers or services effectively result in making the business environment unfair and biased. The regulator further said that smaller rivals may have difficulty in attracting users if substitutes are available for free.
"This may thus, create entry barriers and non-level playing field for these players, stifling innovation. Therefore, the tariff offerings have to be studied from the perspective of whether it promotes or harms competition," TRAI said.
An Alternative Model
The new consultation paper proposes an alternative business model for zero-rated services like Facebook's Free Basics and Airtel Zero. A content provider like Facebook, says TRAI, could reimburse browsing charges to all its users who access their zero-rated services on any telecom company's network, and not just one.
It also suggests that telecom companies provide some amount of free data to users without limiting it to any particular content or websites.