Vivaldi 2.0 browser comes with more customisation, privacy features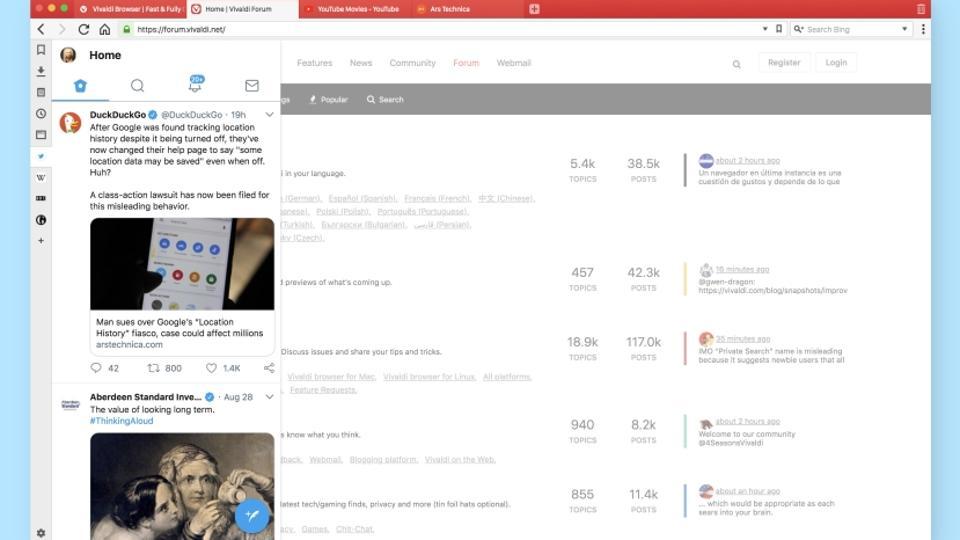 Vivaldi is a Chromium-based platform for desktop that lets you customise almost everything in a browser. Here are the key new features of the browser.
If you have used Google Chrome or any other browser for long, you may have started to believe that browsers are just about opening www. Not that Google Chrome hasn't gotten better over the last couple of years, but it's still far from being called a truly personalised platform. If you want to club productivity and personalisation in a browser, then Vivaldi is worth trying it out.
We already talked about some of the key customisable features of the browser in the past. A quick recap: Vivaldi is based on Chromium — the open source platform that underpins the Google Chrome. Currently only available for desktop, Vivaldi is available for Windows 7 and above, Linux and Mac OS 10.9 and above platforms.
As said earlier, Vivaldi gives you great deal of control on how you want to shape your browser. For instance, you can use a split screen mode. It also has a Window Panel which basically is a tabs-management hub. Other important features include a feature that lets you take quick notes right within the browser, reassigning keyboard shortcuts and even mouse gestures.
The browser has now received a new update which brings a range of features. The version 2.0 has some useful features like sync between computers, enhanced side panels, and resizable split-screen tabs among others.
Sync, privacy, and more
The sync option allows users to share data like bookmarks, saved passwords and autofill content between multiple devices.
"All synced data, including users' passwords, is protected with an end-to-end data encryption and never shared in the clear with Vivaldi. To keep the user data safe, no third-party servers are used but only Vivaldi servers," the company adds in a blog post.
Google recently drew flak for automatically syncing users' data with Chrome after v69 update. Now, Google has promised to withdraw the feature with the next Chrome v70 update.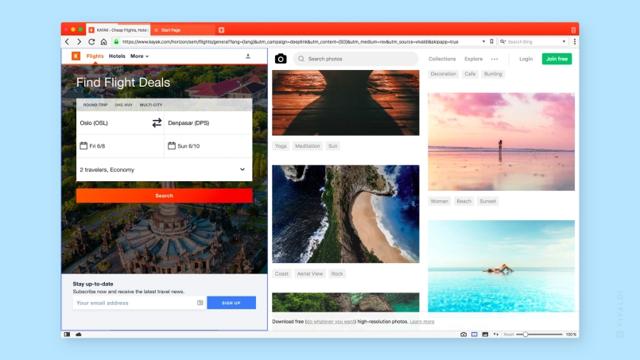 Vivaldi brings a range of new features for privacy conscious users. For instance, when browsing on a private window, Vivaldi uses the popular DuckDuckGo search engine that does not track its users. The browser in incognito mode gives you the option to browse via Google, Yahoo, Bing, Qwant and Wikipedia among others.
Ahead of the official release, Vivaldi CEO Jon von Tetzchner spoke to us to explain the new features of the browser and how is it different from the rest.
"As we are based on Chromium, a lot of the security features in Vivaldi and Chrome are the same. The differences have more to do with privacy than security," he said.
Our first step is to not be part of the data mining. We do not collect data of our users and we believe one should not do that. We see our users as our friends and we believe one should not spy on one's friends," he said.
"We also try to keep our users safe. First step of that is the selection of partners. We have chosen to include search engines such as DuckDuckGo and Qwant, as they share our views on privacy and do not track their users. We also do not automatically search any term entered into the address bar. It may be more convenient to do so, but that would share anything you type with the search provider. These details matter. We will continue to look at what else we can do to keep you safe. At the same time, I believe regulation is needed to stop the rampant collection of information and targeting of people based on big data and AI. The EU is doing things, but more needs to be done and the solutions need to be based less on consent and more on rules. Drowning us in dialogs asking about consent to collect data does not reduce the collection as much as intended," he added.
Monopoly of big players
Recently, Microsoft was caught forcing users to switch to Edge browser when they tried to install Chrome or any other browser. Google has been penalised by the European Union trying to push its browser as default on many Android phones. Does this impact smaller and newer players?
"Clearly the large players with their own operating systems and with large services have a tendency to use their position to make it harder for the competition. What we need to do is make a browser that is so useful that people really want to use it. Based on the feedback we get from our users, we are doing just that," said Jon.
"The EU enforcing antitrust laws is very important and positive. It may not stop the big players from misusing their position, but at least it makes them think twice about whether it is a good idea as it may have consequences."
What's next?
Vivaldi last year said it was going to roll out a mobile version of the browser very soon. Evidently, it has been delayed.
"Mobile is on the way. We wanted to have it ready earlier, but as often happens with large and complex projects, things just take time. Now after 2.0, which has included some significant refactoring of our code, we will put even more resources on our mobile browser. It is our top priority, but it is hard to set a date. We will ship it when it is ready," Jon explained.