You will soon get to know if your messages are being ignored on Google Chat
Google is bringing in read receipts on Google Chat so you'll know if your friends/colleagues are ignoring your messages now.
05 Sep 2020, 09:51 AM IST
in news
Google has been transitioning people from Google Hangouts gradually now since it plans to go away with it eventually, However, there are still a few features missing on Google Chat that Hangouts already has. One of them is the read receipts. And that is finally going to arrive on Google Chat next month.
Google announced in a blog post that you will be able to see when your Google Chat direct messages have been "seen" by others "no sooner than October 5".
Google points out that the feature will only be seen on active chat windows for one-on-one conversations and not in group chats or rooms and will work on iOS, Android and web versions of Google Chat.
Like WhatsApp shows a double-tick in blue (if you have read receipt notifications turned on) Google Chats will show the avatar of the person you are chatting with on the right of the last message they have seen.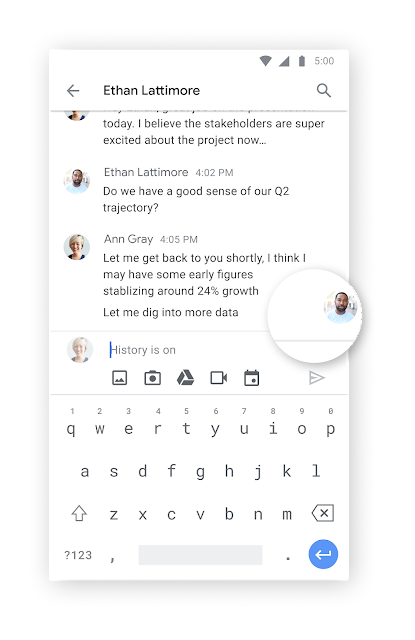 The read receipts will show a sender when a message has been read by the recipient of if the recipient has replied to a message from a notification, Google added.
Since this feature is not available on group chats or rooms, admins have no control over this and there is no end-user setting for this either which basically means that you don't get to turn it off.
The new read receipt feature is going to come to all G Suite users.