Google announces new controls, security features for Meet, Chat
Google Meet's safety locks will block all anonymous users' attempts to join a meeting, and enforce the requirement that the host joins first.
22 Jul 2020, 05:01 PM IST
in news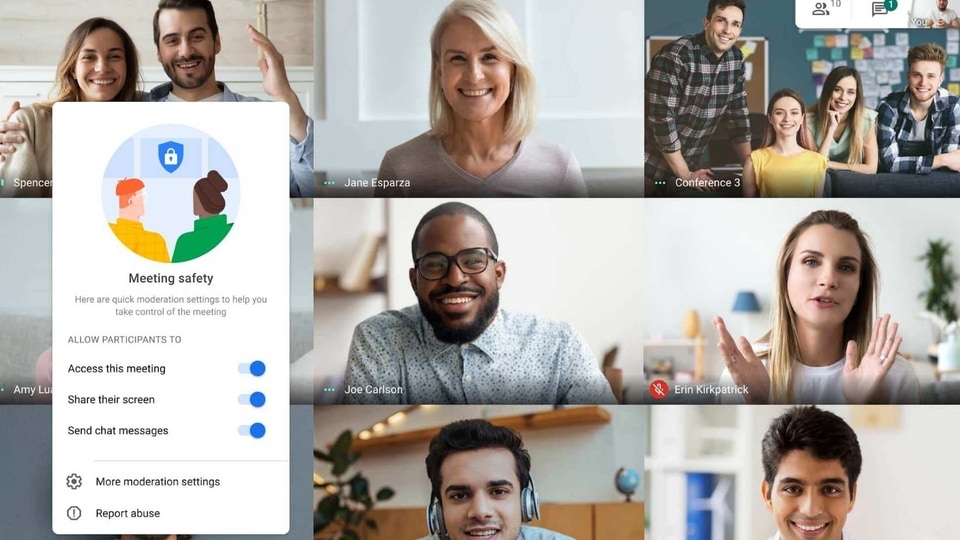 Google, earlier this month, announced a major upgrade to its GSuite productivity tools. As a part of the upgrade, the company brought integration in Gmail, Meet, Chat, Google Rooms on the web with Calendar, Docs, Slides and Sheets. Now, almost a week later, the company has announced a bunch of new updates for its Google Meet and Google Chat platforms.
Google Meet
To begin with, Google is giving meeting hosts in Google Meet increased control over who can "knock" and join their meetings. Google says that once an attendee is ejected, they won't be able to attempt to join the same meeting again by knocking, unless the host re-invites them. Additionally, if a knocking request from a user has been denied multiple times, the user will be automatically blocked from sending more requests to join the meeting.
In addition to this, Google is also giving hosts in Meet advanced safety locks so they can better protect meetings with a few simple clicks. The company says that with the safety locks, hosts can decide which methods of joining require users to obtain explicit approval to join.
Safety locks will block all anonymous users' attempts to join a meeting, and enforce the requirement that the host joins first. Specific safety locks will also enable the host to control the level of participant interactivity in the meeting. The chat lock and present lock features, for instance, will let hosts control which attendees can chat and present within the meeting.
Lastly, the company says that if any abuse were to occur, users can report it directly within the meeting.
Google says that in the initial rollout, these options will be available for consumer and G Suite for Education accounts only.
Google Chat
Coming to Chat, Google is rolling out a bunch of new security features to the platform that are aimed at making conversations safer.
For starters the company is extending its strong phishing protections available in Gmail to Chat. This means that if a link is sent to a user via Chat, it will be checked against real-time data from Safe Browsing and flagged if it's found to be malicious.
In addition to this, the company will be rolling out a new feature to Chat in the coming weeks that will enable users to report and block Chat Rooms if they suspect malicious activity in one.