Google Wear OS launch plans may not be good news for these smartwatch users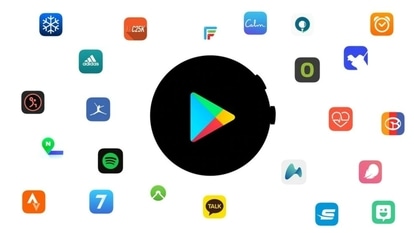 Google Wear OS is unlikely to reach owners of these smartwatches unless they really take the pains to upgrade.
Google at its annual developers' conference I/O 2021 announced a partnership with Samsung. As a part of this partnership, the two companies have been working together to bring the best of Google's Wear OS and Samsung's Tizen OS into a single unified platform. This new unified platform, as the company had announced, would give a huge performance boost. It would also provide longer battery life and greater app options to users. Now, nearly two months later, Google has finally revealed what its upcoming smartwatch operating system will be called. It has also detailed the smartwatches it will support and more importantly when it will arrive.
In a blog post, Google said that the upcoming unified platform will be called Wear OS 3. The company will start rolling out this update to all the supported devices in the second half of 2022. But the longer timeline of launch isn't what you should be worried about. Google said that in some cases, when users upgrade their previous generations of Wear OS smartwatches, their 'user experience will also be improved. "The extent of changes brought to Wear OS 3 will also require you to upgrade and reset your smartwatch to the way it was when you first got it ("factory settings")," the company wrote in the blog post.
Also read: Looking for a smartphone? Check Mobile Finder here.
This means that while upgrading their smartwatches to Wear OS 3, users will have to wipe off all the data from the device. This doesn't necessarily mean that all the data will be gone as the supporting apps do store everything that the smartwatches record but it is probably going to be a hassle, one that you would want to avoid. Thankfully, Google recognises this. The company said that all Wear OS smartwatch users, whose smartwatches will go obsolete post the Wear OS 3 update is released and who choose not to upgrade their devices, the company will continue providing a minimum of two years of security updates along with new app experiences including the recent updates to Gboard and Google Play.
Furthermore, Google also listed the smartwatches that will be eligible for the Wear OS 3 upgrade. Don't worry, it's a short list. The only smartwatches that are eligible for the Wear OS 3 upgrade are Mobvoi's TicWatch Pro 3 GPS, TicWatch Pro 3 Cellular/LTE, TicWatch E3, follow on TicWatch devices and Fossil Group's new generation of devices that will be launching later this year. This means that most of the Wear OS-based smartwatches will be left high and dry post the Wear OS 3 update. If you are planning to buy a Wear OS-based smartwatch, now wouldn't be a good time to buy one. It's best to hold off your plans until Google shares more details about the upcoming Wear OS 3 update.