Sennheiser Momentum True Wireless 2 review: Perfect for big pockets and big ears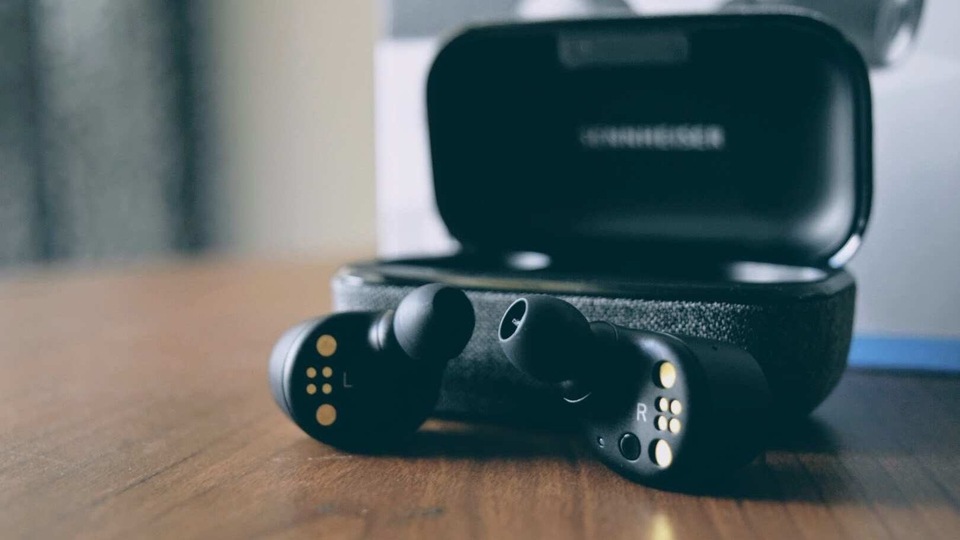 Here's our review of Sennheiser's latest Momentum Wireless 2 earbuds.
Brand: Sennheiser
Product: Momentum True Wireless 2
Key specs: ANC, voice assistant support, 7-hour battery life, 7mm dynamic drivers, and Bluetooth 5.0
Price: ₹24,990
Rating: 4/5
Call me basic, but there's a certain appeal to tech wrapped in fabric. And that holds particularly true with the Momentum True Wireless 2 earbuds. But can they justify their hefty price tag of ₹24,000 to beat the Sonys and Jabras of the world? Let's find out.
Design
The Momentum True Wireless 2 builds on the same design as its predecessor, you have the same charging case albeit in a darker shade and a similar minimalist look overall. The earbuds themselves are a bit smaller though, only by a couple millimetres or so, but are still really big for my ears. While they fit in the ear hole well, they stick out a bit too much for my liking, and are hence a bit uncomfortable on the longer run.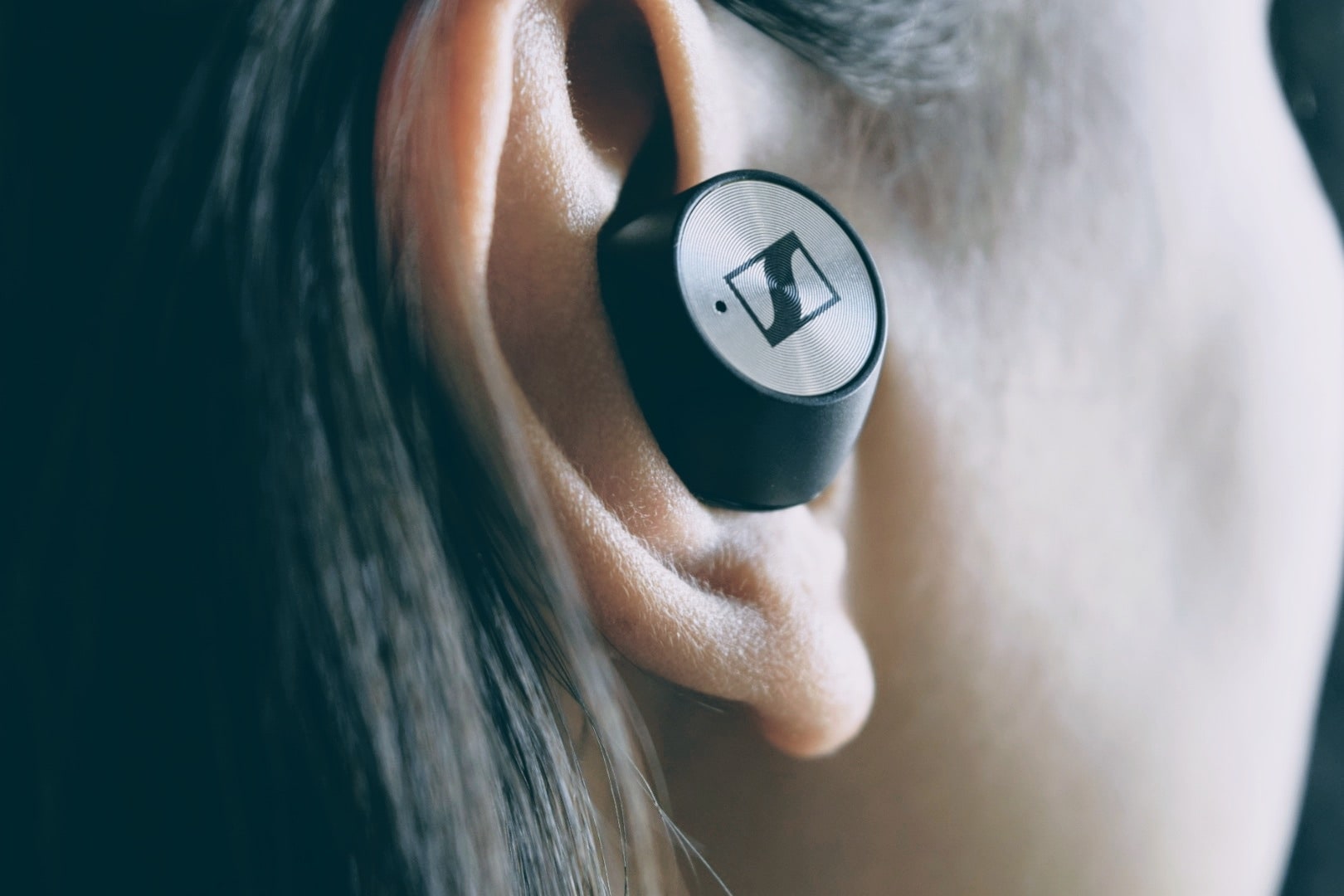 The outer side of the buds feature a brushed metal touch sensitive surface. These let you change tracks and toggle other features like Google Assistant and active noise cancellation. The controls are pretty intuitive otherwise, playback options on the left earbud, voice assistant and noise cancelling stuff on the right. You can set the behaviour of various gestures within the app.
Sound
This is the area where these earbuds really shine. With the EQ set to neutral, these buds sound slightly warm to my ears, great for listening to rock and blues music. If you want a bit more boom for pop and EDM tunes, just increase the frequencies up in the rather gaudy looking EQ in the app.
I'd like to point out that these have excellent spatial resolution given the size of these earbuds, meaning you can perceive different instruments at different distances really well.
The active noise cancellation is... there. And that's the best way to put it. You don't get to choose the level of ANC —it's just on or off. And it works alright indoors; just don't expect them to shush out a jet engine (not that you'd be flying anytime soon). Just know that if you turn it on, you would be gobbling up the battery much faster.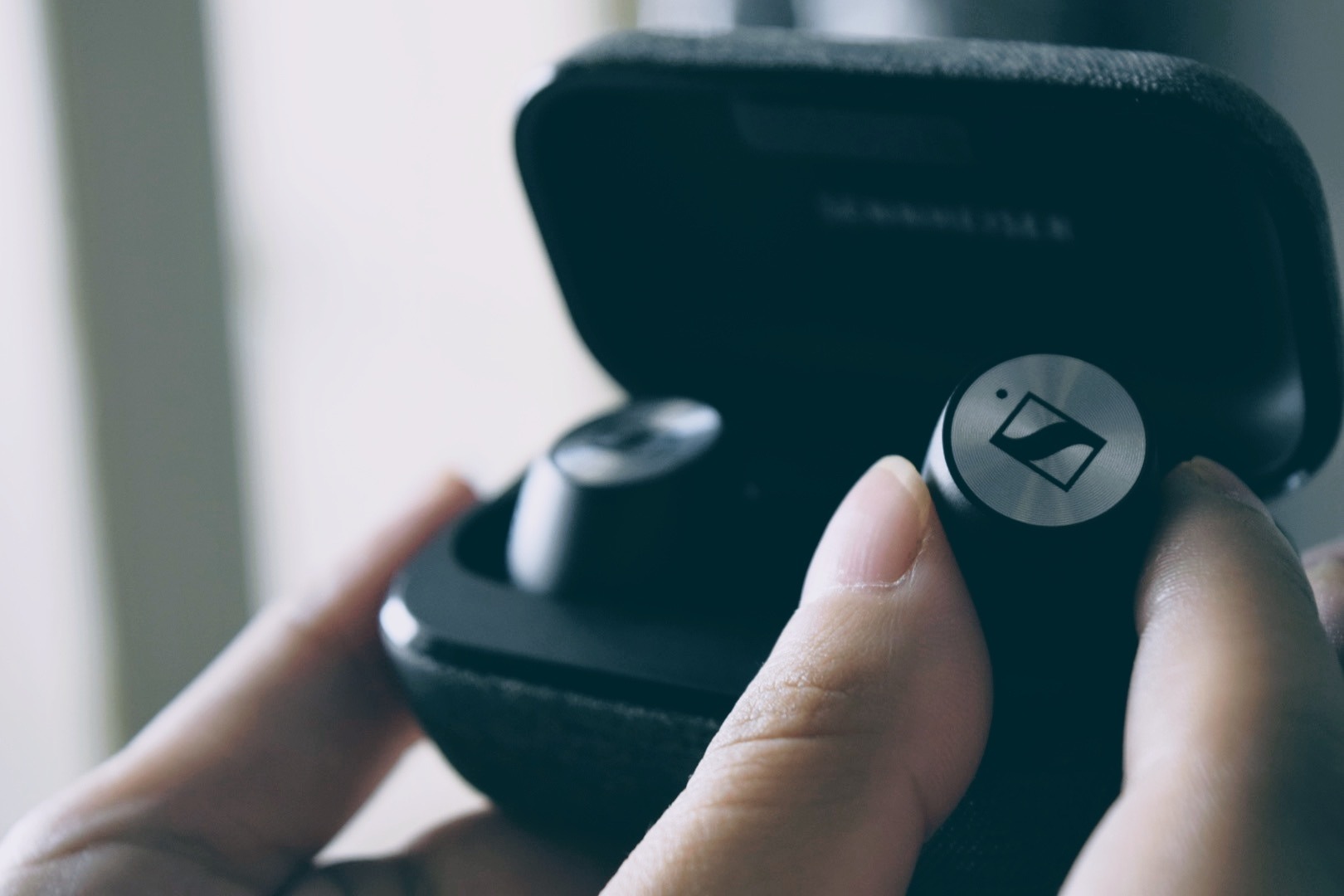 The hear-through feature is implemented really well on the Momentum Wireless 2. It lets you hear your surroundings by using the on-board mics, and you actually get to choose the intensity of it. And the same microphone array also gives you great voice quality on a phone call. That's a rarity on such tiny earbuds.
Connectivity and bundled app
Connecting to the Momentum True Wireless 2 on a smartphone is pretty straightforward. I really wish it could support Android's fast pair feature at this price, but it doesn't. What's good is that you have one Bluetooth connection for both buds, meaning you don't have to individually pair the two buds. The app is also pretty slick, without many complications. And the buds get frequent updates as well. Over the week, the buds received 2 major firmware updates, which significantly improved the battery consumption.
But as is the case with most earbuds, the bells and whistles of the app only work on smartphones and not PCs, which is very disappointing. I would love to have a PC companion software as well for toggling ANC and hear-through.
Battery life
The Momentum True Wireless 2 is a winner in the battery department, breezing through almost five days without charge. The buds themselves can last well over five hours, and the charging case further provides 21 hours of play time. And the buds only take about 15 minutes in the case to give you an hour of fun.
While things look mostly positive for the Momentum True Wireless 2 in our review, it does have a few things that may make you consider other options. Since Sennheiser decided to go with a fabric shell on the case, it cannot be wirelessly charged. The company also said the decision to not include wireless charging was based on user feedback. This may be an issue for some, but we forgave it for an almost all-week battery life. And along with the earbuds, the case too is kinda big and is prone to stains from all sorts of things because of the fabric. And it's expensive as hell, at around ₹24,990.
Verdict
To wrap it up, the Sennheiser Momentum True Wireless 2 is a great choice for those with deep pockets and huge ears looking for a fantastic audio experience.