Sony is offering Horizon Zero Dawn and 9 more games for free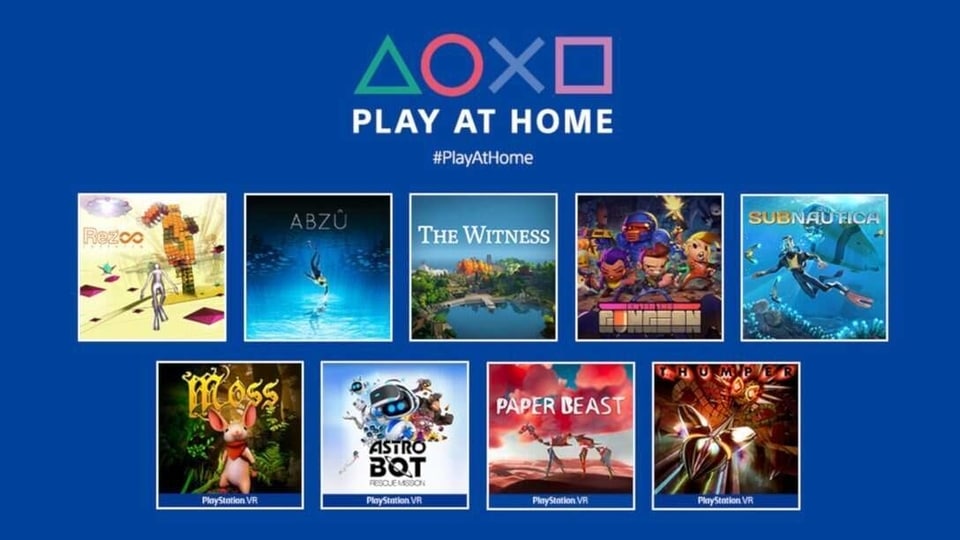 Sony's Play at Home 2021 program now features 10 more games available for free.
Sony started the Play at Home program for 2021 earlier this month with free access to the digital copy of Ratchet & Clank for PS4. It has now announced 10 more games that will be available for free from March 25 onwards.
Sony PlayStation and its indie partners have teamed up to offer more free games for users. There will be a total of nine games that will be available to own and download on March 25 and until April 22. It's also making Horizon Zero Dawn Complete Edition free for download from April 19 until May 14.
"This time our focus is a selection of free games from some of our top independent partners, and the previously announced extended trial offer for Funimation (or Wakanim) in the countries where they are available," the company said in its blog post.
Here's the full list of PS4 and PS VR games becoming free on March 24.
Abzû
Enter the Gungeon
Rez Infinite
Subnautica
The Witness
Astro Bot Rescue Mission
Moss
Thumper
Paper Beast
Sony in its blog post highlighted that Subnautica, The Witness, Abzu, Rez Infinite, Moss, Thumper and Paper Beast are not available in China. Enter the Gungeon isn't available in China, and more markets including Hong Kong, Indonesia, Malaysia, Singapore, Taiwan, and Thailand.
Sony is also offering an extended trial of Funimation (wherever available), its anime-focused subscription service on March 25 until April 22. The service offers popular anime titles such as My Hero Academia, Demon Slayer: Kimetsu no Yaiba, Attack on Titan, and Fruits Basket.