Future portable projectors to get Android TV, smart assistant support: BenQ India & South Asia MD Rajeev Singh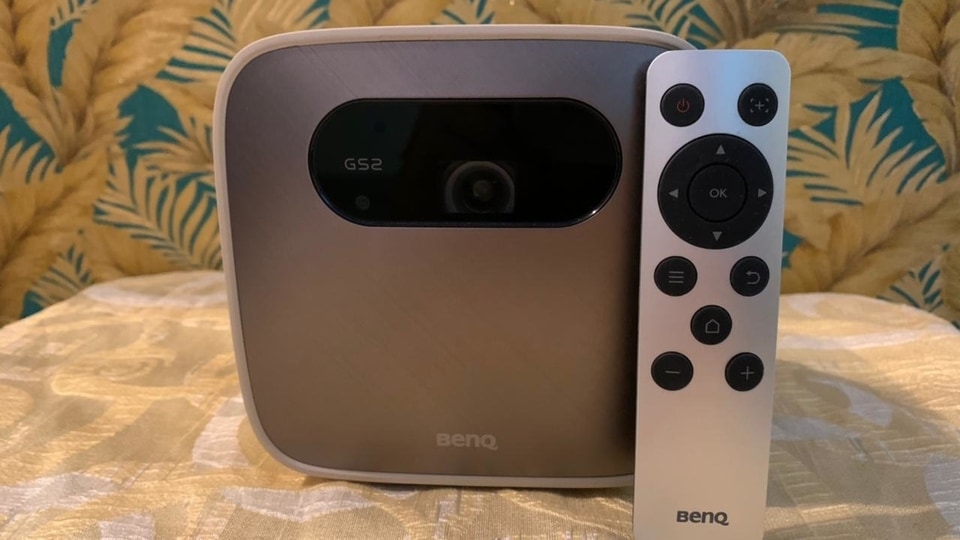 BenQ India and South Asia MD Rajeev Singh remains optimistic about the future. He said that consumer usage of projectors is likely to go up in the coming time.
The Covid-19 pandemic has blurred the lines between work and home. It has transformed our bedrooms into boardrooms and our study rooms into schools. These changed circumstances have also changed our needs and requirements. For instance, now we need multiple screens in our homes to be able to work and study at the same time. While this has enabled us to carry on with our work, it has also increased eye fatigue. To counter this situation while giving users the flexibility to do more, BenQ recently launched a new portable projector -- GS2 -- in India.
The GS2 portable projector, as BenQ described in its press release, aims to meet consumers' diverse needs for home entertainment, work, and learning while giving them the flexibility to use it anywhere. On the sidelines of the launch of its newest portable projector, we sat down with BenQ India and South Asia Managing Director, Rajeev Singh, to understand all use cases he saw for this portable projector and how the company aimed to fit a portable projector in Indian homes.
"We're spending a lot of time at home these days. You can use it for kids' education...Generally, parents, what they do is they give them [kids] either a smartphone or a tablet where they put some YouTube videos or some educational videos. But the fact is that if the kid is going to spend a lot of time on screens, they're very harmful to them. So, this is a solution wherein you have an image which is much bigger and is very soft to the eyes...It's very friendly to the eyes. It gives you an image in a life-like experience that is much bigger. You can use it anywhere within the home as well as outside the home," Singh said in an interview with HT Tech.
"We really see this being used at home a lot...For kids' education. For accessing content from the web...I also see a lot of housewives using it at home for trying out new dishes from YouTube...For your family video conferences on Zoom," he added.
ALSO READ: BenQ GS2 portable projector: In Pics
When asked if Indian homes were ready for this kind of transition wherein projectors were being used for educational and entertainment purposes in homes, the BenQ India and South Asia Managing Director said that the present circumstances had made the Indian homes ready for such a change.
"Very much. What has really happened with Covid is that we all are using high-speed broadband at home...So, you can watch that high-quality content on the projector and have a seamless experience at home because our homes are much more prepared for this kind of product right now," Singh to HT Tech.
On Future
During our conversation, the BenQ executive also touched upon the subject of what we should expect from the company as far as portable projectors in the future are concerned. He said that future devices will get support for smart assistants and voice commands.
ALSO READ: BenQ GS2 portable projector review: Cute and efficient
"In the future, we would definitely be having more such things [smart assistant connectivity and voice commands] coming up...Some of the future versions will be coming with Android TV connectivity and they will have a feature for Google voice assistant...But those things will be coming in the future version which will be slightly different. Those things are already in the pipeline," Singh said.
On Pandemic
He also talked about how the Covid-19 pandemic had affected the projector market. "The projector market has been negatively impacted by the pandemic on an overall level because one of the prime usages of projectors has been in the classroom. And we all know that for the past one year, classroom-based teaching has practically not happened. So, that part of the market has declined," the BenQ executive told HT Tech.
"However, use of projectors at home has increased a lot more. So, the consumer part of the market has got a positive impact by Covid. However, the B2B market, which is the education market and the corporate market, has got a beating because of the pandemic," he added.
As far as the future is concerned, Singh said that the usage of projectors for the B2C market is likely to go up in the coming years. "We see the consumer portion of the projector market going up. Right now, the proportion right now is that 80% of the market is B2B and 20% is B2C. In the next two to three years, we definitely see the B2C portion of the market be 50% or more because usage of projectors for homes will become more and more popular," Singh said.