JioPhone Next Launch: Secret revealed by Google CEO Sundar Pichai, but not price
In a big development, Google CEO Sundar Pichai has announced that JioPhone Next launch will happen before Diwali.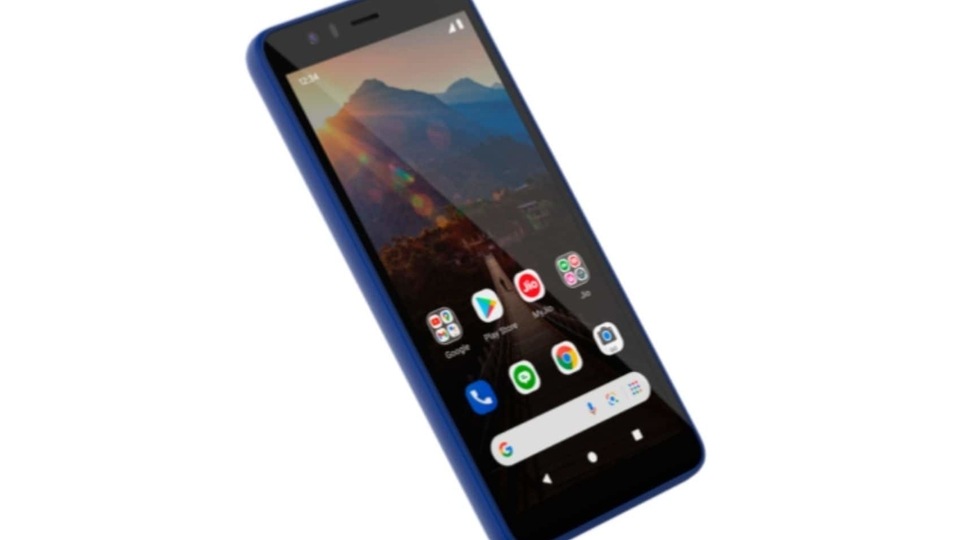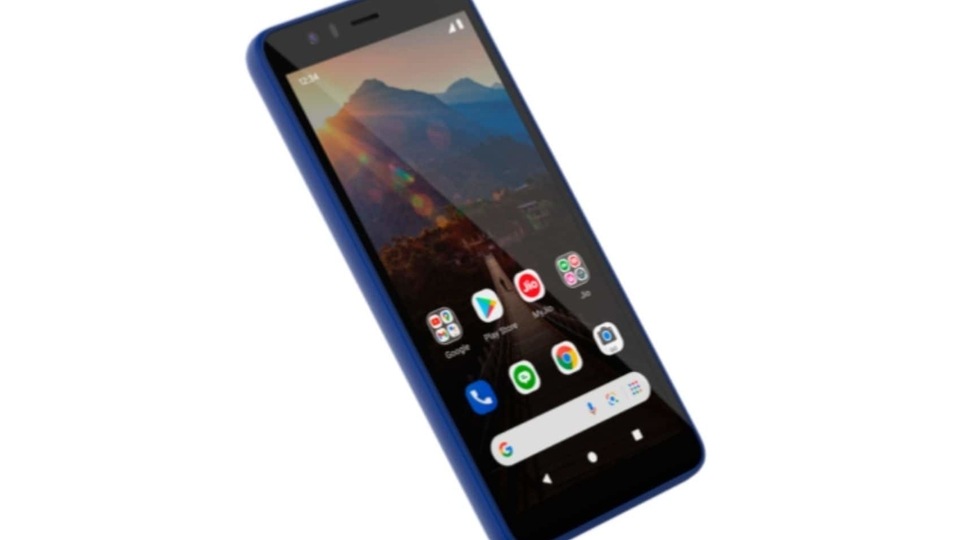 In a big development, Google CEO Sundar Pichai has announced that JioPhone Next launch will happen before Diwali. He was speaking during the earnings call at Alphabet Inc, Google parent company. Notably, JioPhone Next has been developed by Reliance Industries and Google together. The JioPhone Next has been touted as one of the most affordable smartphones, if not the most affordable. However, till date JioPhone Next price has not been announced.
On the progress report of JioPhone Next, which missed its earlier launch date on Ganesh Chaturthi, Sundar Pichai said, "We've also made progress with the Made for India affordable smartphone, co-developed with Reliance. JioPhone Next device features premium localized capabilities and is on track to launch in the market by Diwali."
JioPhone Next top 7 features of the phone that you should know about:
1. Voice Assistant: Voice assistant in the JioPhone Next helps users to operate the device (Open App, manage settings etc.) and get information/content from the Internet easily in a language familiar to them.
2. Read Aloud: 'Listen' functionality in the JioPhone Next allows users to have content on any screen read out to them by the device. This allows users to consume content by listening in a language that they can understand.
3. Translate: The 'Translate' functionality in JioPhone Next allows users to have any screen translated to the language of users' choice. This allows users to read any content in their language of preference.
4. Smart Camera: The JioPhone Next is equipped with a smart and powerful camera that supports various photography modes such as Portrait mode allowing users to capture great photos with automatically blurred backgrounds. Night mode allows users to capture great photos even under low light. The camera app also comes preloaded with custom Indian augmented reality filters to enhance the pictures by associating with emotions and festivities.
5. Jio and Google Apps preloaded: The JioPhone Next supports all the available Android apps which users can download and use on device via the Google Play Store thus giving them the freedom to choose from lacs of apps available on the Play store. It also comes preloaded with a host of Jio and Google apps.
6. Automatic Software upgrade: The JioPhone Next remains up to date with automatic software updates. The experience is only going to get better over time with the latest features delivered automatically. It also comes with security updates ensuring a hassle-free experience.
7. Battery Life: The newly designed Pragati OS, which is powered by Android, ensures optimum performance of the JioPhone Next while ensuring long battery life.
Google-parent Alphabet profit soars to over $18 bn
(AFP) Google's parent company Alphabet announced profits Tuesday that jumped to $18.9 billion, even as the online colossus faces increased regulatory pressure and shifting of the lockdown lifestyles that have so benefited Big Tech.
Google remains a centerpiece of online activity, with offerings such as its search engine, ad marketplace, and YouTube video platform that give it extensive global influence.
Alphabet revenue of $65.1 billion in the recently-ended quarter eclipsed the same period last year by some 41 percent, according to the tech titan, as its online ad engine and cloud services thrived.
Fellow giant Facebook, despite its whistleblower scandal, has also announced whopping profits, as did Microsoft, although Twitter reported a large loss due to a shareholder lawsuit settlement.
"This quarter's results show how our (artificial intelligence) investments are enabling us to build more helpful products for people and our partners," said Sundar Pichai, CEO of Alphabet and Google.
"As the digital transformation and shift to hybrid work continue, our Cloud services are helping organizations collaborate," he added.
From July to September, its video service sold $7.2 billion of advertising space targeted according to content and users, against $5 billion in the same period last year, according to Alphabet.
Its remote-computing business saw nearly $5 billion in revenue, up 45 percent over the previous year.
- Twitter posts a loss -
But Google's driving force remains advertising, with the company on pace to have 28.6 percent of the global digital advertising market in 2021, according to eMarketer, just ahead of Facebook's 23.7 percent share.
The surge in Alphabet's earnings comes as the tech giant faces increased scrutiny from regulators regarding its power.
Google is among internet giants in the crosshairs of regulators and critics concerned about whether they unfairly dominate markets and fend off competition.
South Korea's antitrust watchdog fined Google nearly $180 million in September for abusing its dominance in the mobile operating systems and app markets, it said, the latest in a series of regulatory moves against tech giants around the world.
Google also reportedly faces the threat of a new antitrust lawsuit from US officials over the Silicon Valley conglomerate's power in the online advertising market.
The latest figures build on the pandemic trend that has seen an acceleration in people using the internet for shopping, work, learning and entertainment.
E-commerce advertisers have been particularly lucrative for Google as have been advertisements on its YouTube video platform.
Google's results came the same day that Microsoft announced a quarterly earnings surge fueled by cloud computing demand, saying it made a profit of $20.5 billion in the recently ended quarter. Revenue jumped 22 percent from the last quarter last year to $43.5 billion.
And a day earlier, Facebook announced that its profit in the third quarter grew to $9.2 billion -- a 17 percent increase -- and its ranks of users increased to 2.91 billion.
The strong financial figures came as the leading social network battles a fresh crisis since former employee Frances Haugen leaked reams of internal studies showing executives knew of their sites' potential for harm.
Twitter however on Tuesday posted a $537 million net loss in the quarter after settling a lawsuit alleging investors were misled about slowing user growth.
Despite revenue rising sharply with the help of robust ad sales, Twitter still posted an operating loss of $743 million, fueled by the more than $800 million settlement.
Follow HT Tech for the latest tech news and reviews , also keep up with us on Twitter, Facebook, and Instagram. For our latest videos, subscribe to our YouTube channel.
First Published Date:
27 Oct, 09:53 AM IST
71635308295341
NEXT ARTICLE BEGINS