Microsoft Teams goes retro, set to roll out this helpful push-to-speak feature for all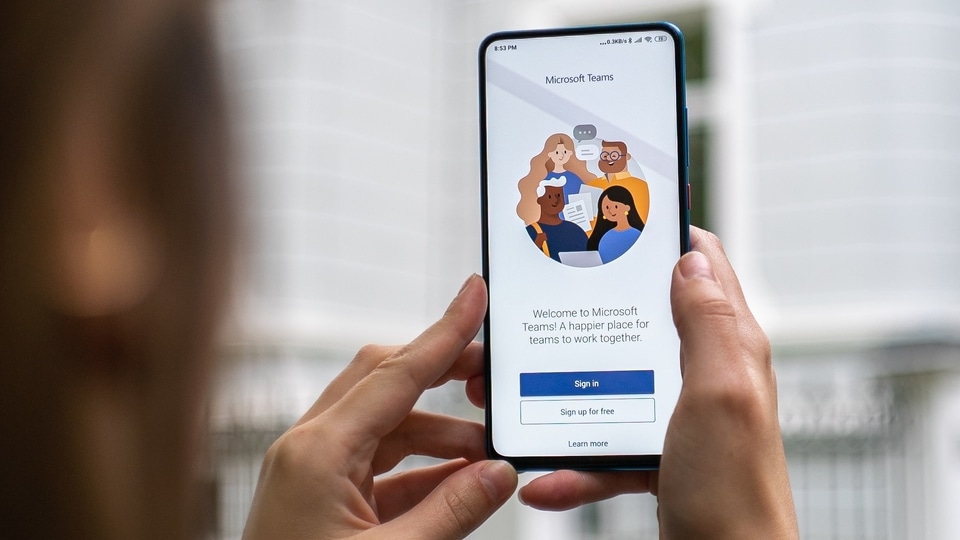 Here's how a new feature for Microsoft Teams for mobile devices could benefit users working in the field during the pandemic.
With the novel coronavirus pandemic pushing the world into the lockdown mode forcing everyone to spend most of the last year, and this year too, holed up inside the walls of their homes, the popularity of services like Zoom, Microsoft Teams, Skype, Google Meet and Webex, skyrocketed. Facing a massive surge in demand, these services scaled up features to make work from home easier during the pandemic. However, things are changing a little and there are frontline workers and employees who are now being asked to return to the office or work in the field. For these workers, Microsoft has gone retro and is all set to add a feature called push-to-talk or walkie talkie mode to Microsoft Teams.
Microsoft Teams walkie talkie feature: It will allow users to turn their smartphones into virtual walkie talkies, which will work on mobile data as well as on Wi-Fi networks, according to an entry on the Microsoft 365 product roadmap, as spotted by TechRadar. Users can expect to have the feature on their smartphones by September.
Also read: Looking for a smartphone? Check Mobile Finder here.
How walkie talkie feature works: Emulating the function of a traditional walkie talkie set, Microsoft Teams will let users enable a push-to-talk feature using a software button. Users will be able to listen to others without any interaction, but will have to push to talk if they want the other side to hear what they are saying. Meanwhile, employees might also have to carry one less device while they are outdoors, which could come as a relief to both companies and employees.
Security upgrade: One big advantage of the walkie talkie feature coming to all smartphones in September is that the digital discussions on these devices will be far more secure (thanks to encryption) than an actual walkie talkie where others who know your frequency can listen in to your conversation, a Microsoft executive explained in a blog post earlier this year.
Not range-bound: It's also worth noting that push-to-talk on Teams won't be limited due to range issues of analog walkie talkies and it can be used to contact people all around the world.