Samsung Galaxy Z Fold 3 review: The age of big phones is here
With the new Samsung Galaxy Z Fold 3, the company has made a case for phones that can be unfolded into small tablets.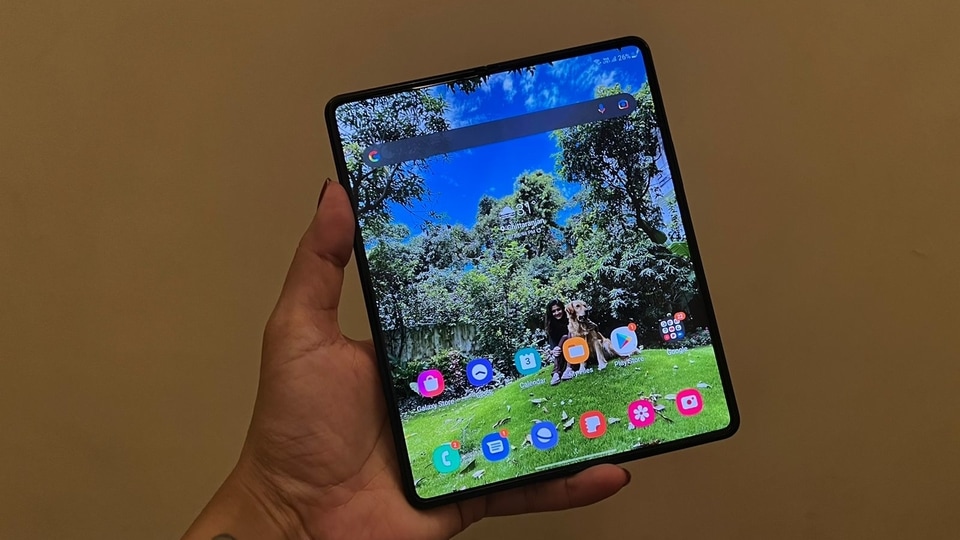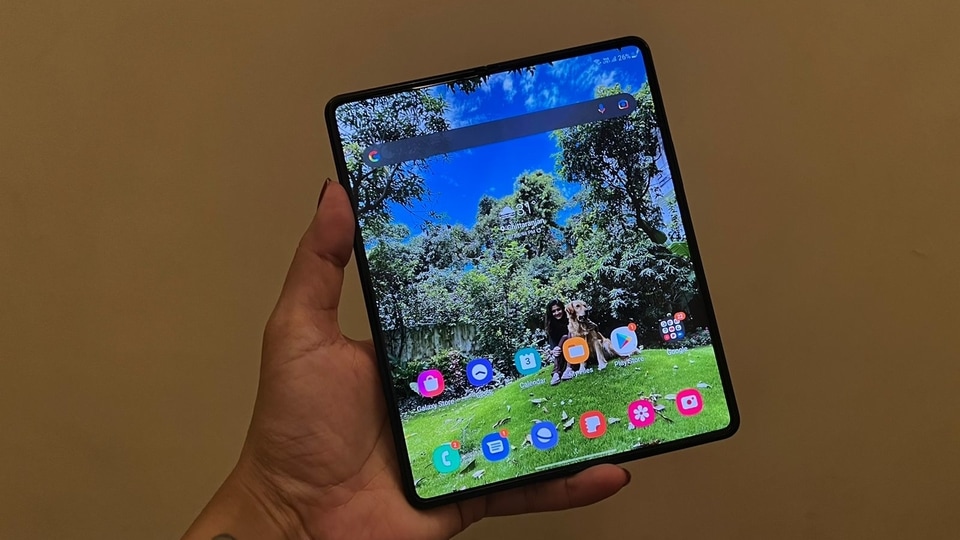 Product Name
Galaxy Z Fold 3
Pros
Bright, crisp screen
S-Pen support
Water resistant
Cons
Rear cameras aren't great
Under-screen selfie camera is quite bad
Still expensive
Specifications
Screen

7.6-inch Foldable Dynamic AMOLED inner screen, 6.2-inch Dynamic AMOLED outer screen

Refresh Rate

120Hz on both screens

Processor

Qualcomm Snapdragon 888 5G

Rear cameras

12MP wide, 12MP ultra wide, 12MP telephoto with OIS

Selfie cameras

10MP on outer screen, 4MP under display

Battery

4400 mAh with 25W fast charge support
When Joanna Stern reviewed the first Samsung Galaxy Fold, she had written that to use the foldable smartphone without any damages she needed to live in a bubble. The Samsung Galaxy fold has undergone two transformations since and is now in its fourth avatar. Samsung would be glad to know that to use the Galaxy Z Fold 3, we no longer need to live inside a bubble.
The Galaxy Z Fold 2 we saw last year had significant improvements that made it better and capable of living in the wild. Now, the Galaxy Z Fold 3 looks like it is finally ready to meet the world. This is possibly the best case Samsung can make for a smartphone that can unfold into a tablet as there are a number of little things the company has refined and repaired over the years to reach this point.
Between what you saw last year with the Galaxy Z Fold 2 and what you get now the changes are minor, but they all add up to finally give you a device that you can recommend to people who have that kind of money to spare and are looking for this novel form factor. Because let's admit it, a foldable smartphone is still not really "normal" or mainstream. And it is still expensive ( ₹1,49,999). But to give Samsung its due, while many other smartphone companies have foldable devices on their roster, Samsung's foldables this year, both the Flip and the Fold, are actually perfectly good devices that you can recommend to people who are looking for something unique. And now would also be a good time to tell you that we prefer the Fold over the Flip.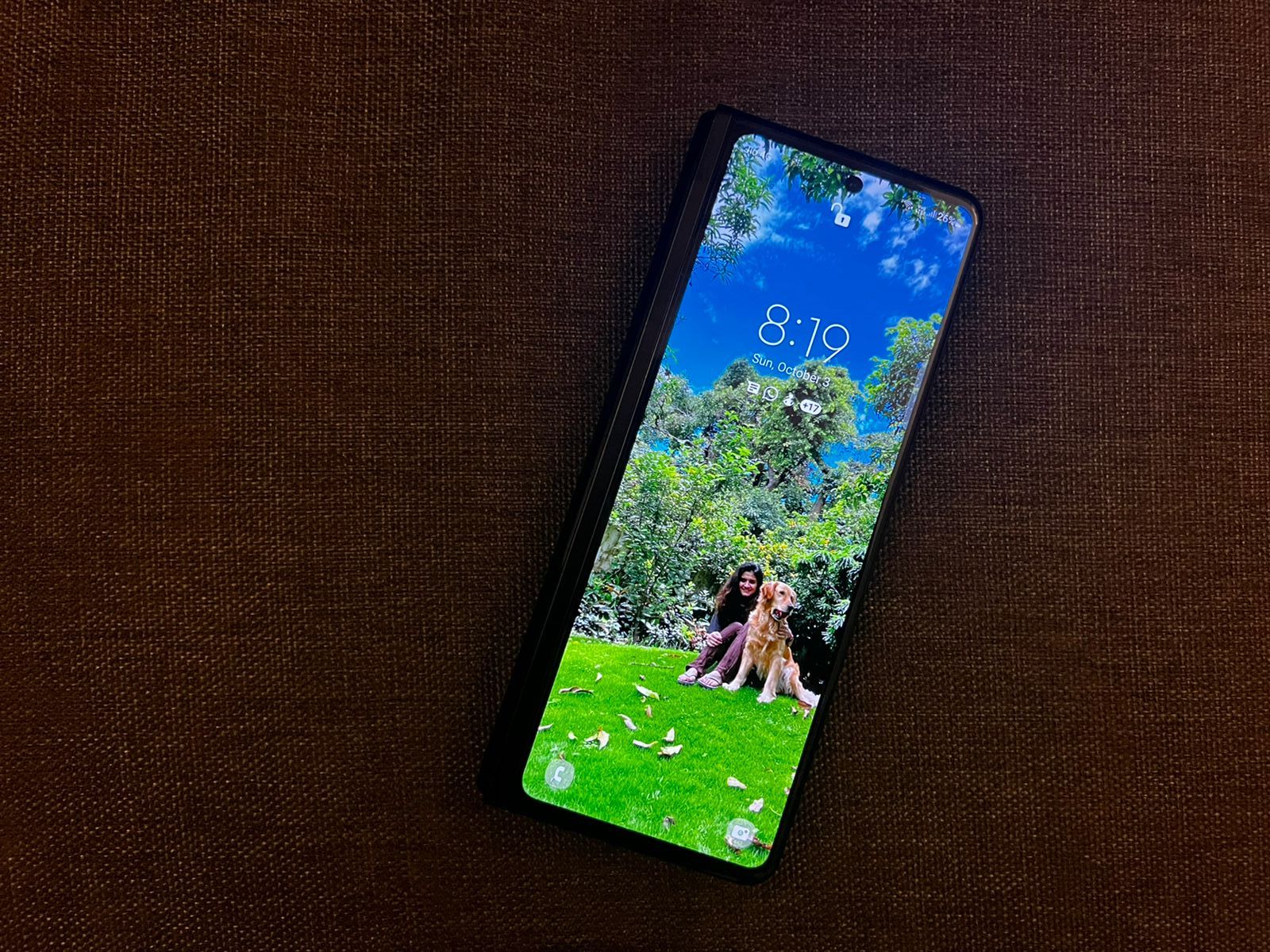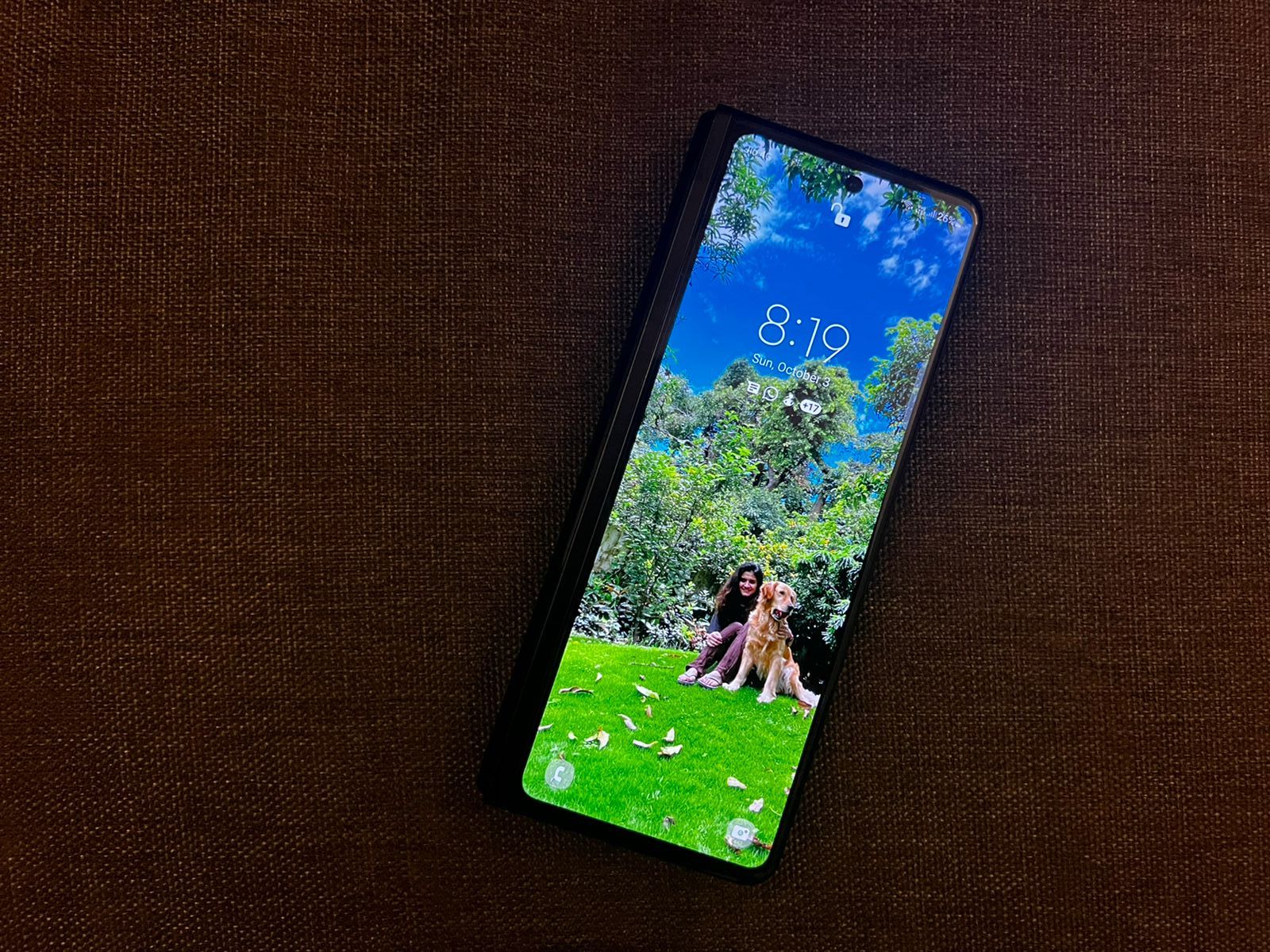 Once upon a time, I used to be a huge proponent for small devices, I just wanted them to fit into my pockets. And for that ideal state of existence where I don't carry a bag just for my phone, I would have to compromise on many other things - screen real estate and battery life, for starters. Now, after having spent more than 6 months with the iPhone 12 Pro Max, I am a convert. I like and prefer big phones now, and I cannot lie. Even when it is closed, the Galaxy Z Fold 3 is a chunky phone. It is rather tall, narrow, a thick slab that looks more like a thick TV remote, and it's heavy too.
When closed, the Galaxy Z Fold 3 is still an extremely tall, narrow, and thick slab of a device that's more akin to a remote control than a traditional phone. It's awkward to fit into a pocket both because of its shape and its weight — although it's slightly lighter than last year, fundamentally it's still the size of two phones and it has the weight to match. It's not going to fit into any pocket so don't even bother. For added protection you can buy the cover which also has a slot for the S-Pen, but it ruins the allure of the device.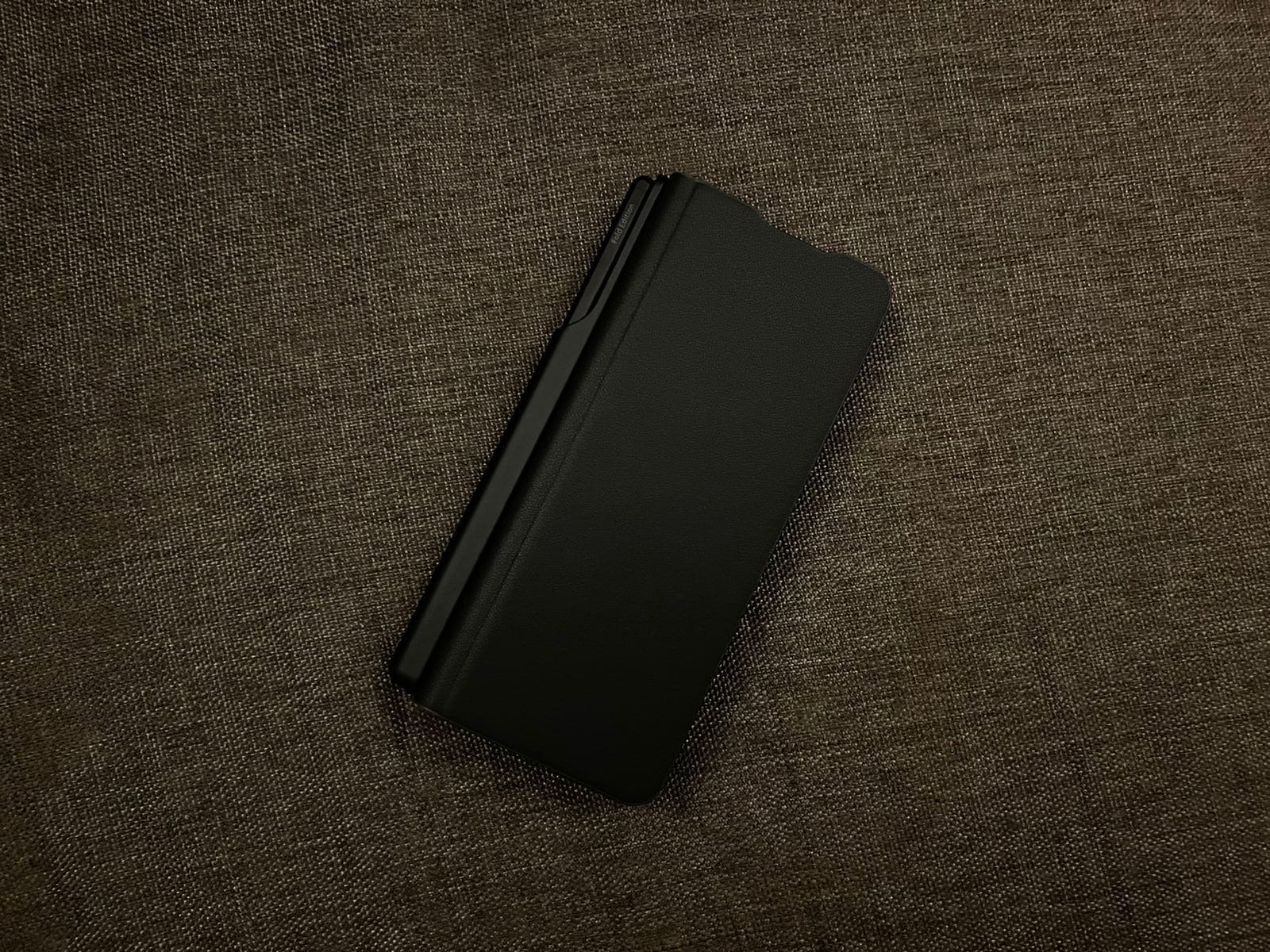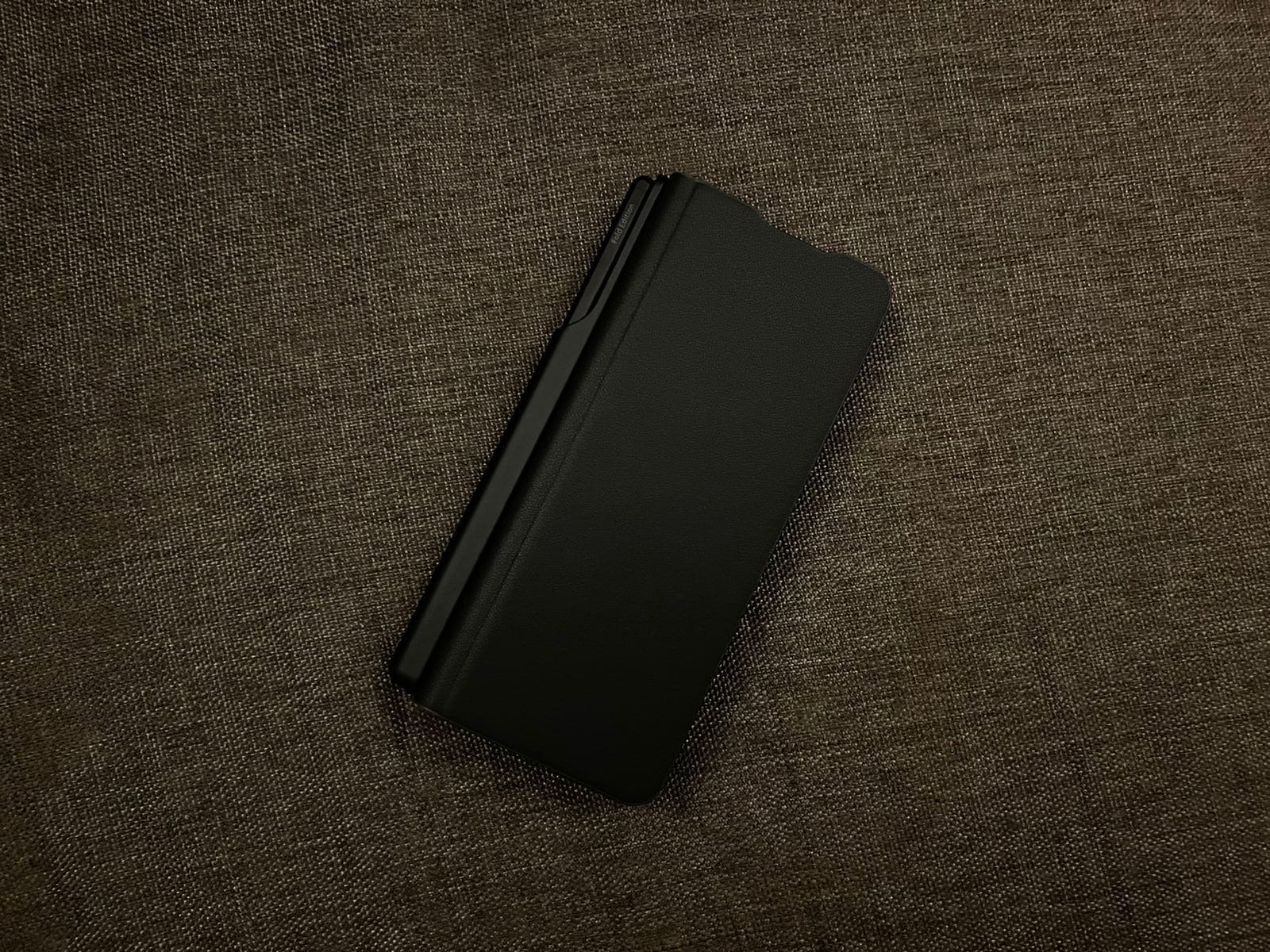 Like on the Galaxy Z Flip 3, the Galaxy Z Fold 3 also has an IPX8 rating so it is water-resistant. While it is still not dust and sand-resistant, the foldable does feel sturdier this year. I don't manhandle my devices so I'm not particularly worried about damaging them, but it is a relief nonetheless to know that it is better protected.
The outer screen measures 6.2-inch diagonally, but while it is narrow it is very adequate. You can use all the apps, including messages, use the S-Pen for notes, etc. Except for typing, I could well use the Samsung Galaxy Z Fold3 without having to open the phone up, which is actually great. The outer screen has a 120Hz refresh rate so everything is snappy and smooth. When you open the phone up, it just gets better, particularly while typing. On the outer screen, if you have to type in a quick text, swipe-typing is best.
The Galaxy Z Fold 3 unfolded gives you a 7.6-inch display that is crisp and sharp. This has a 120Hz refresh rate too and is great for pretty much everything. I used this device a lot for watching videos, playing games, and to read - it was pretty perfect. The one thing that ruins the experience is the interior selfie camera. Samsung has "hidden" its selfie camera under the display. This 4MP camera is hidden by a screen door that looks like a smudge on the screen, like the screen glitched up in that little area. The selfie camera is pretty substandard and it's made worse by the fact that it takes in light through a screen. If you are going to take selfies on the Galaxy Z Fold 3, use the cameras on the back, please. The selfie camera on the Galaxy Z Fold 3 is just about ok for video calls. I found the faceID to be buggy both on the external and internal screens with the fingerprint scanner working better for unlocking.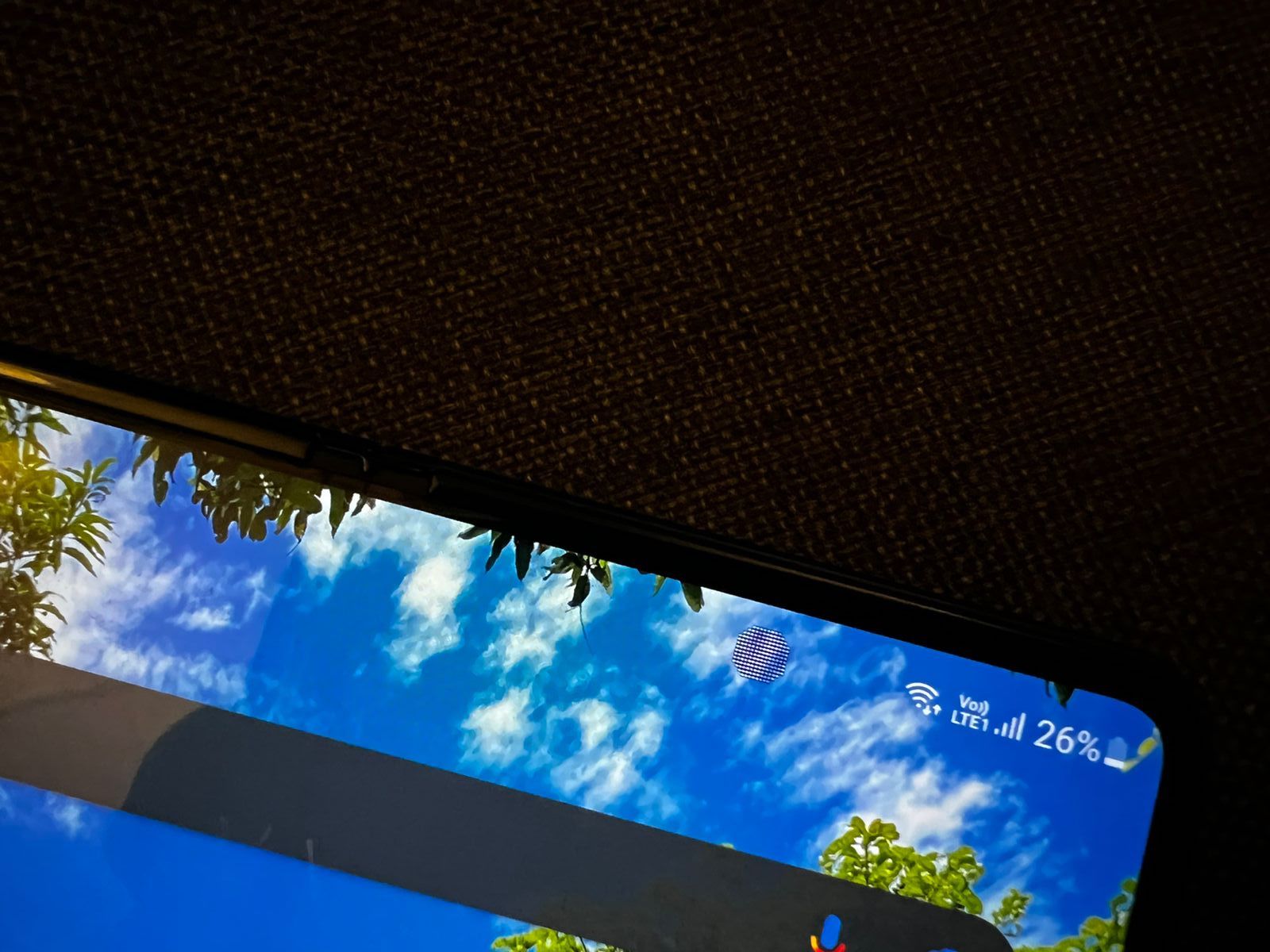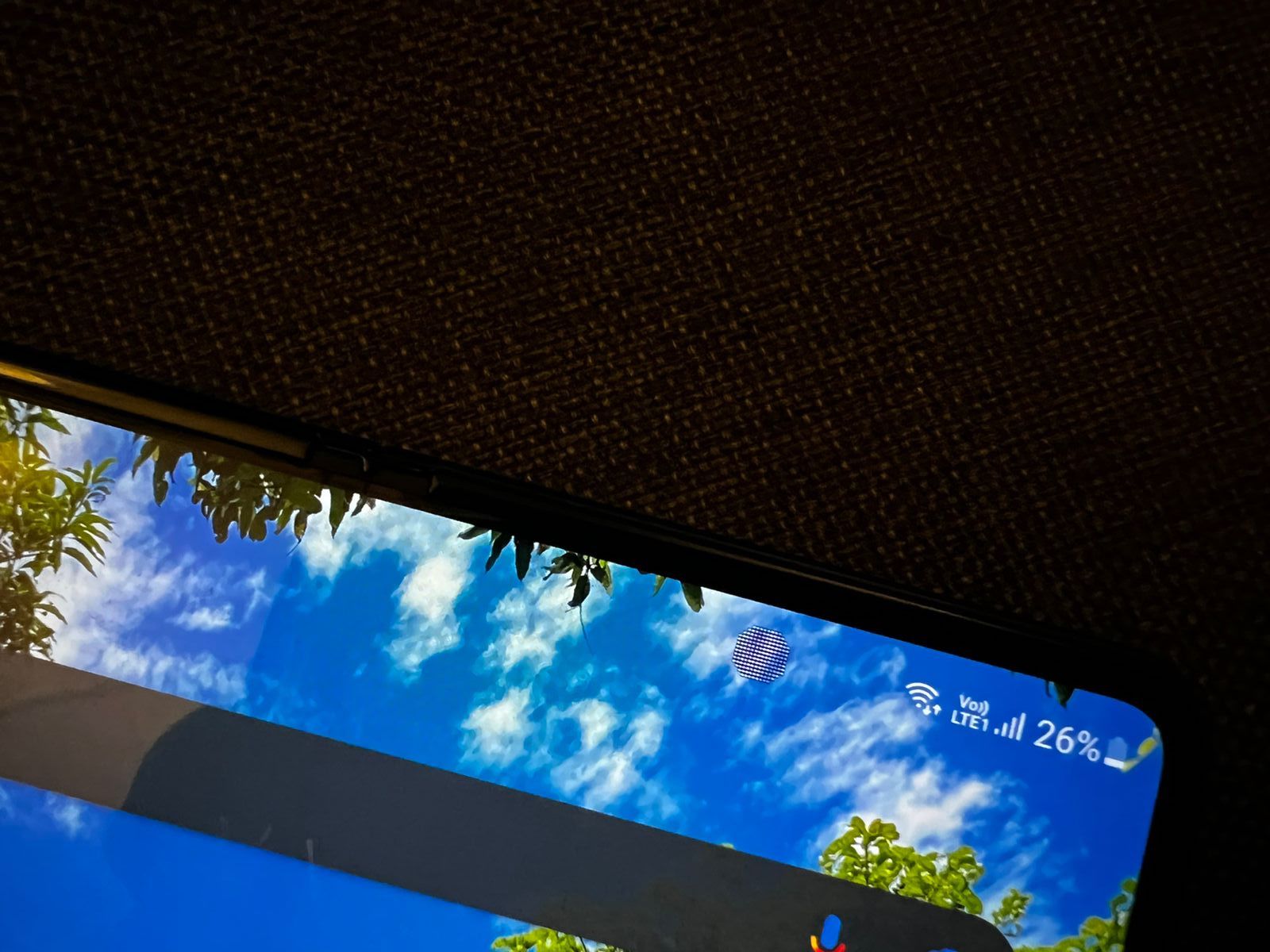 Now, you can try to ignore the smudge on the screen, but it is going to show up every time the screen is bright, which is very often. You cannot look away. Samsung should have just stuck to a hole punch for this and no one would have complained.
The screen inside is Samsung's ultra thin glass covered in a layer of PET (polythylene tetraphthalate) that protects it. Yes, this is the layer that you absolutely should not peel off. The crease on the screen is still visible but it is not a bother.
There is another layer on the screen that's made up of Wacom digitisers that allows you to use the S-Pen on this. Samsung has a new S-Pen made specifically for the Fold that you will need to buy separately to experience this. And you need the special Fold case to be able to store the S-Pen, so if you are looking to experience this, you will be spending extra. The S-Pen support on the Galaxy Z Fold 3 is a fun feature to have. I found myself using the Galaxy Z Fold 3 as a notepad while on calls, and since it was my secondary device, it was quite convenient. The outer display does not support the S-Pen though, so to take quick notes, you will have to open the phone up.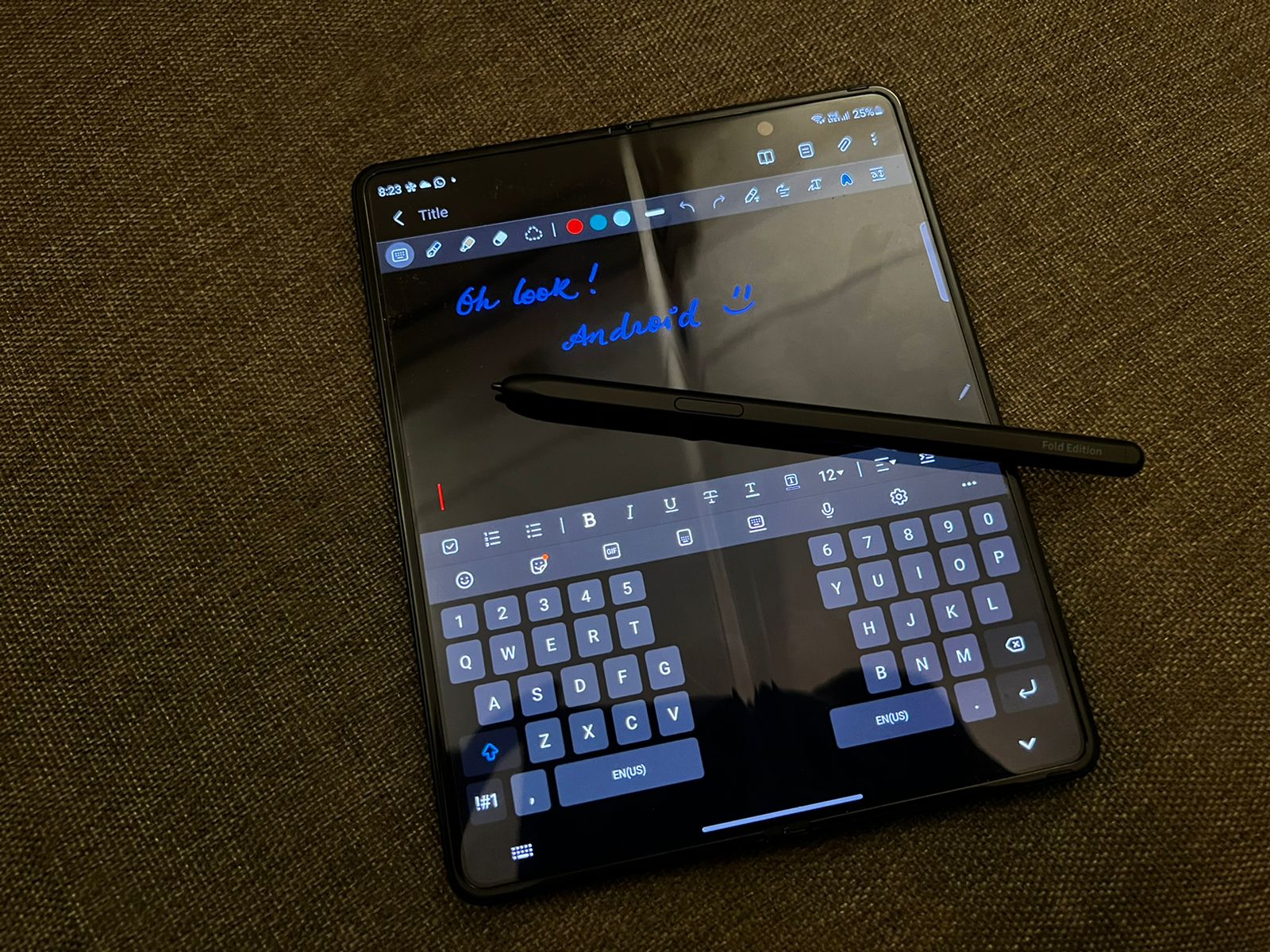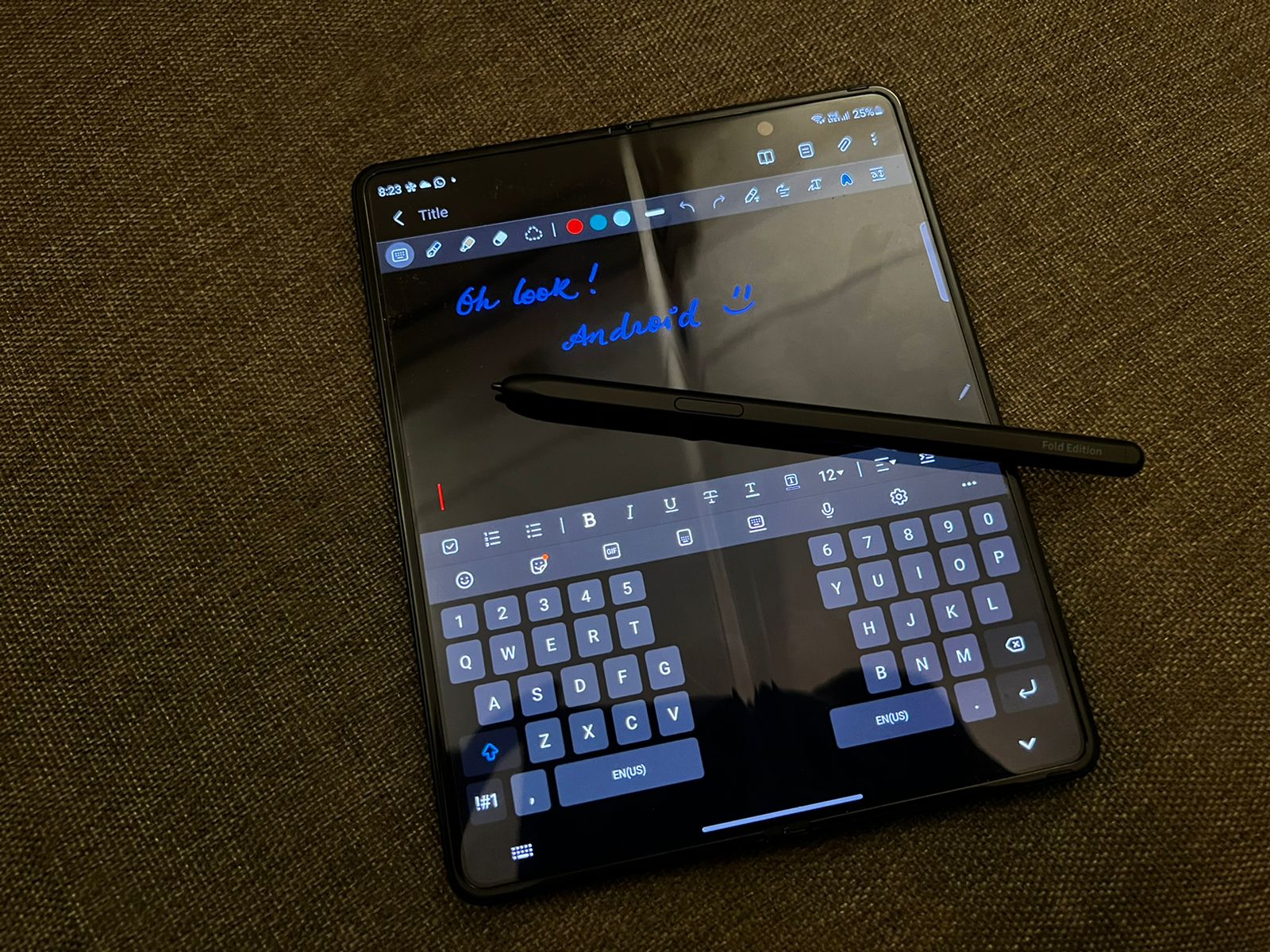 Samsung's One UI 3 makes using most apps on the Galaxy Z Fold 3 quite smooth. While some apps like Twitter look a little weird on the smartphone, most others do not. Some of these Android apps have been reformed to fit the tablet-like screens so they do not look like just stretched-out versions of their former selves. You can use the Galaxy Z Fold 3 in Flex mode, which is a good flex to have (sorry, not sorry), but I barely found myself doing that. You have the side dock too that you can customise to put on apps that you most frequently use, on default it shows you the last apps you've opened.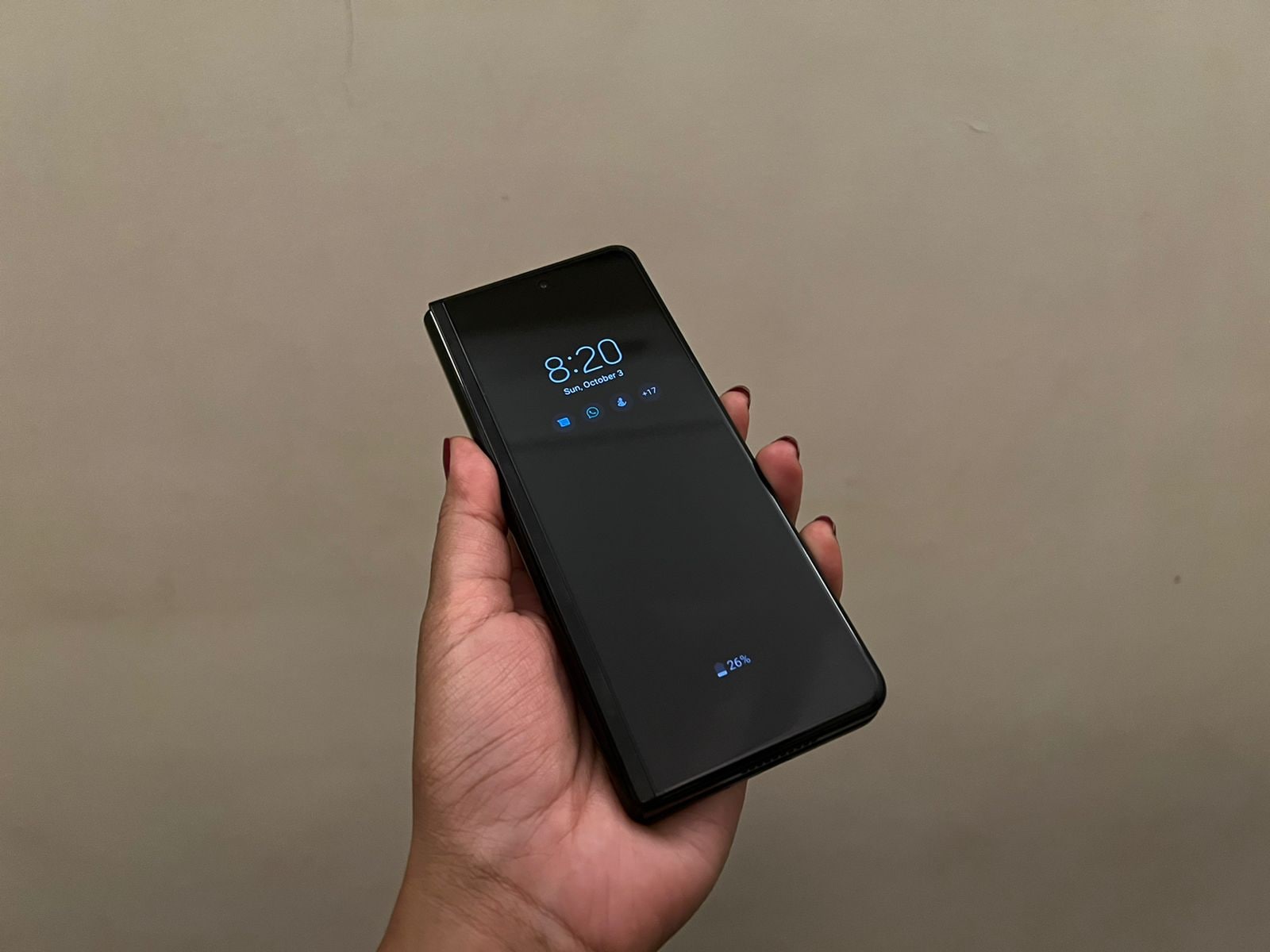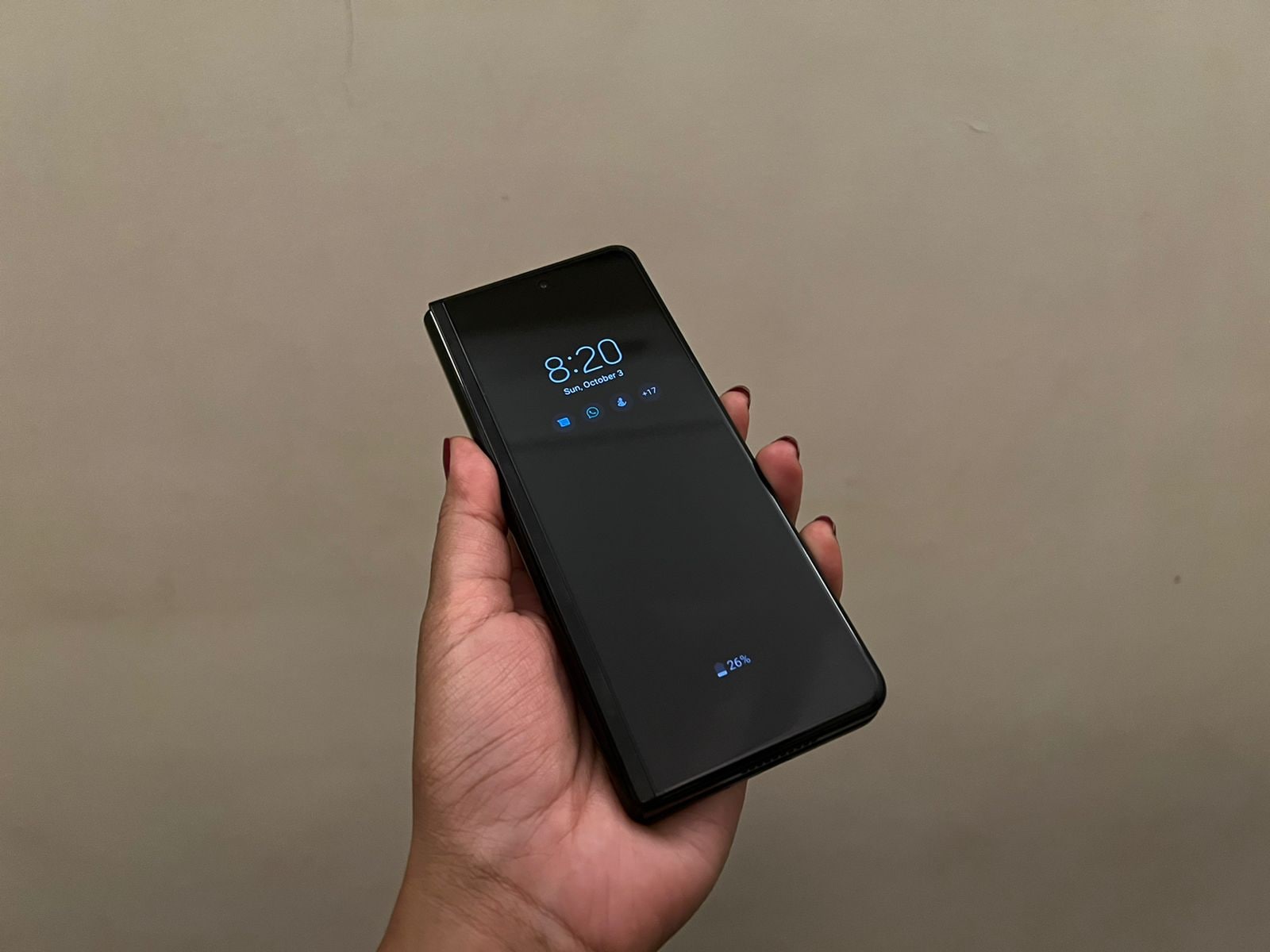 The main thing driving the Galaxy Z Fold 3 to a point where you might recommend it to someone is the big screen. It's great for watching content, it's good for games, it's good to read and edit documents on. Also, the Snapdragon 888 and the 12GB RAM ensure a powerful performance on this. There is a 4,400 mAh battery on this which is good enough to last you through a normal workday depending on how much content you watch on this. But given that you will use the Galaxy Z Fold 3 to watch a lot of videos, you might find yourself reaching for the charger by the late second half of the day.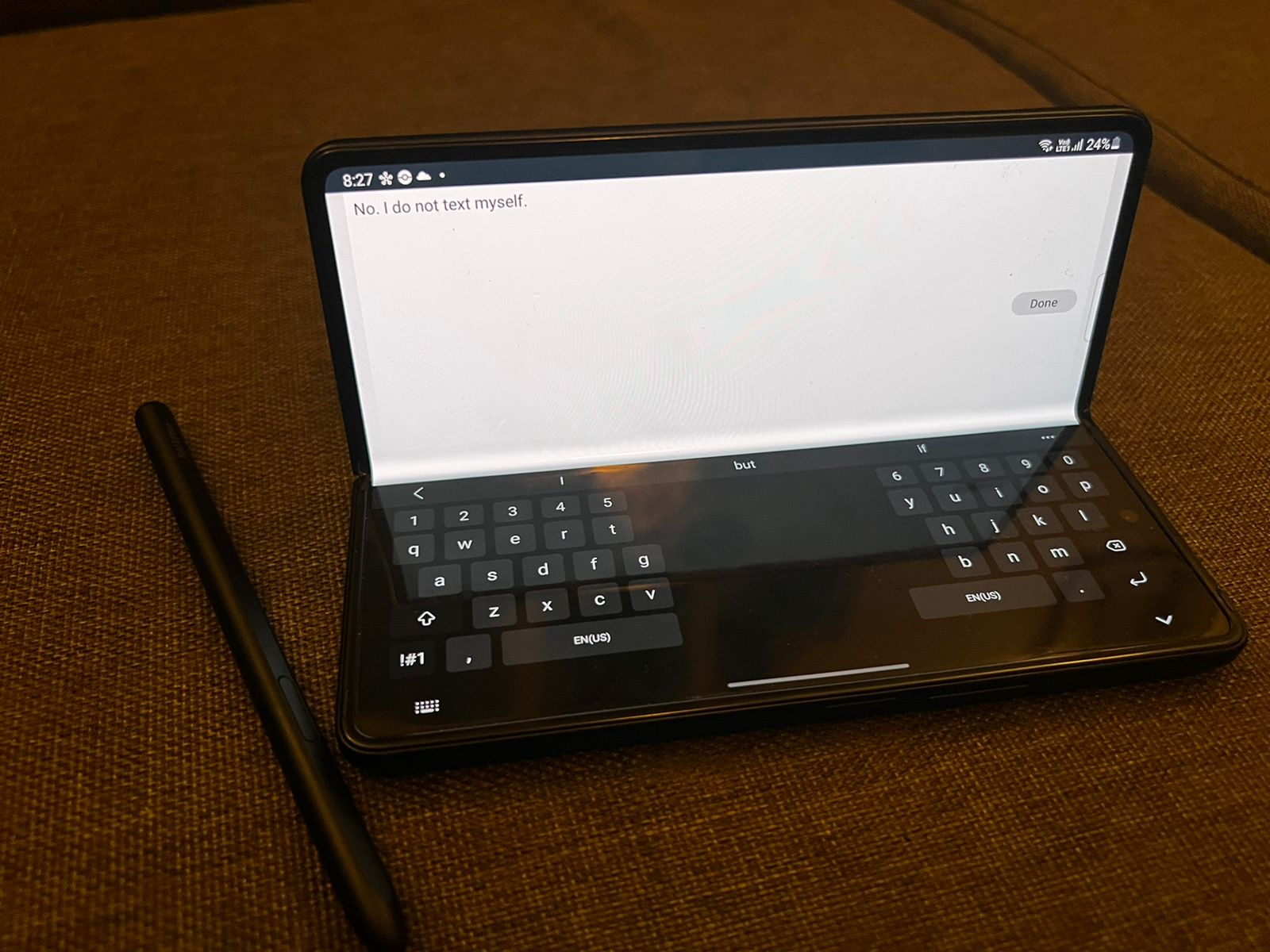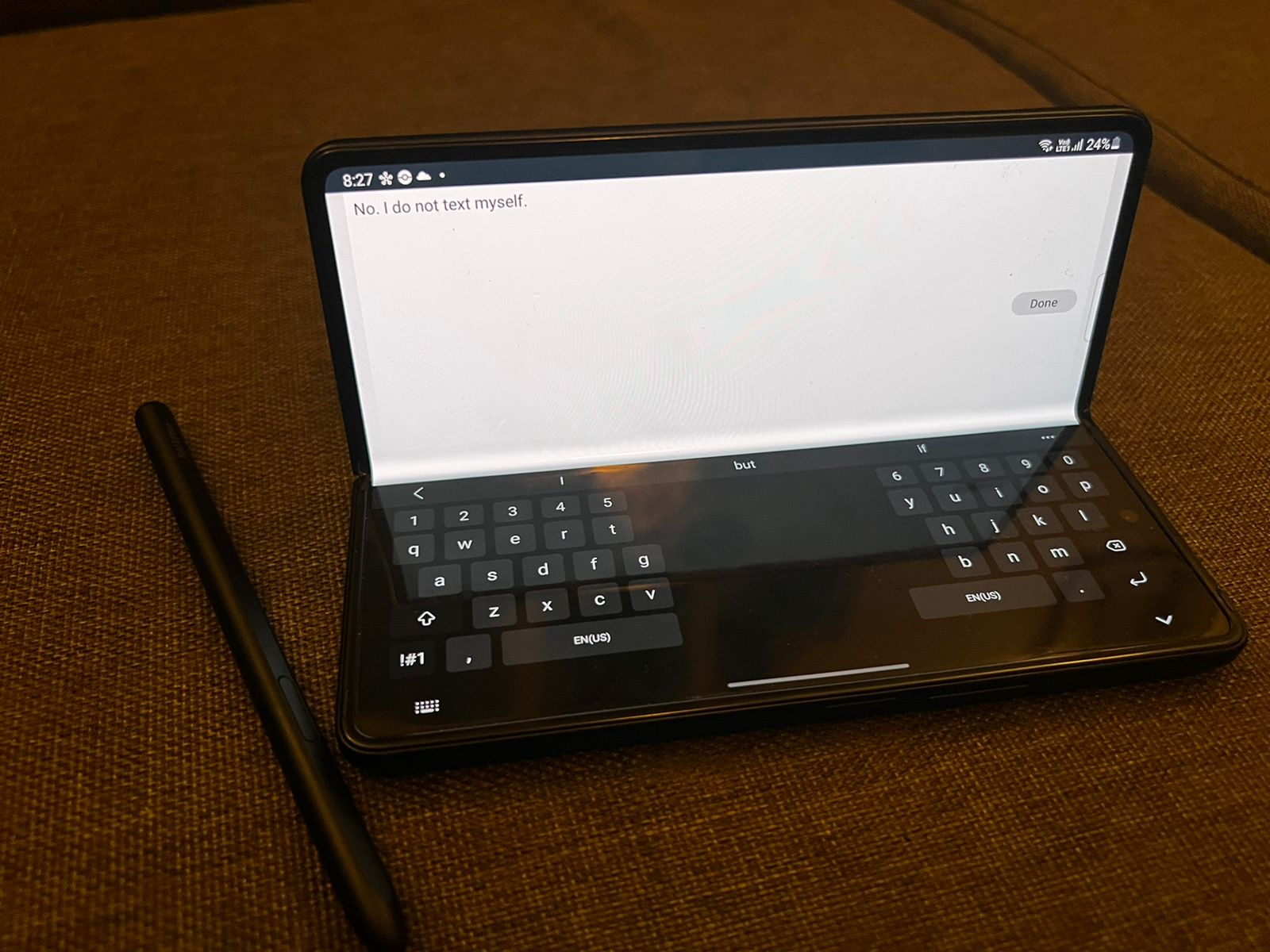 The cameras on the Galaxy Z Fold 3 are not bad, but they are not great. Photos with the rear cameras (12MP main sensors for wide and ultrawide, and 2X telephoto) come out bright and saturated, but they lack details, particularly in night mode. There is another 10MP selfie camera on the front screen that is much better than the one under the screen inside. Samsung has added optical image stabilisation on the telephoto lens this time. The photos the Galaxy Z Fold 3 takes look good on the bright Samsung screen, but not so much if you were to see it on other devices. These are not Samsung's best cameras, so keep that in mind.
Should you buy it?
If cameras are a priority for you, then no. But otherwise, the Galaxy Z Fold 3 gives you a lot of good things to play with. You get the bright punchy big screen, you get a perfectly usable outer screen that's just as good for quick use, and you get S-Pen support. You get a device that you can use for quick, easy work without having to open your laptop for it. Sure, it cannot do everything, but there's a lot that it can.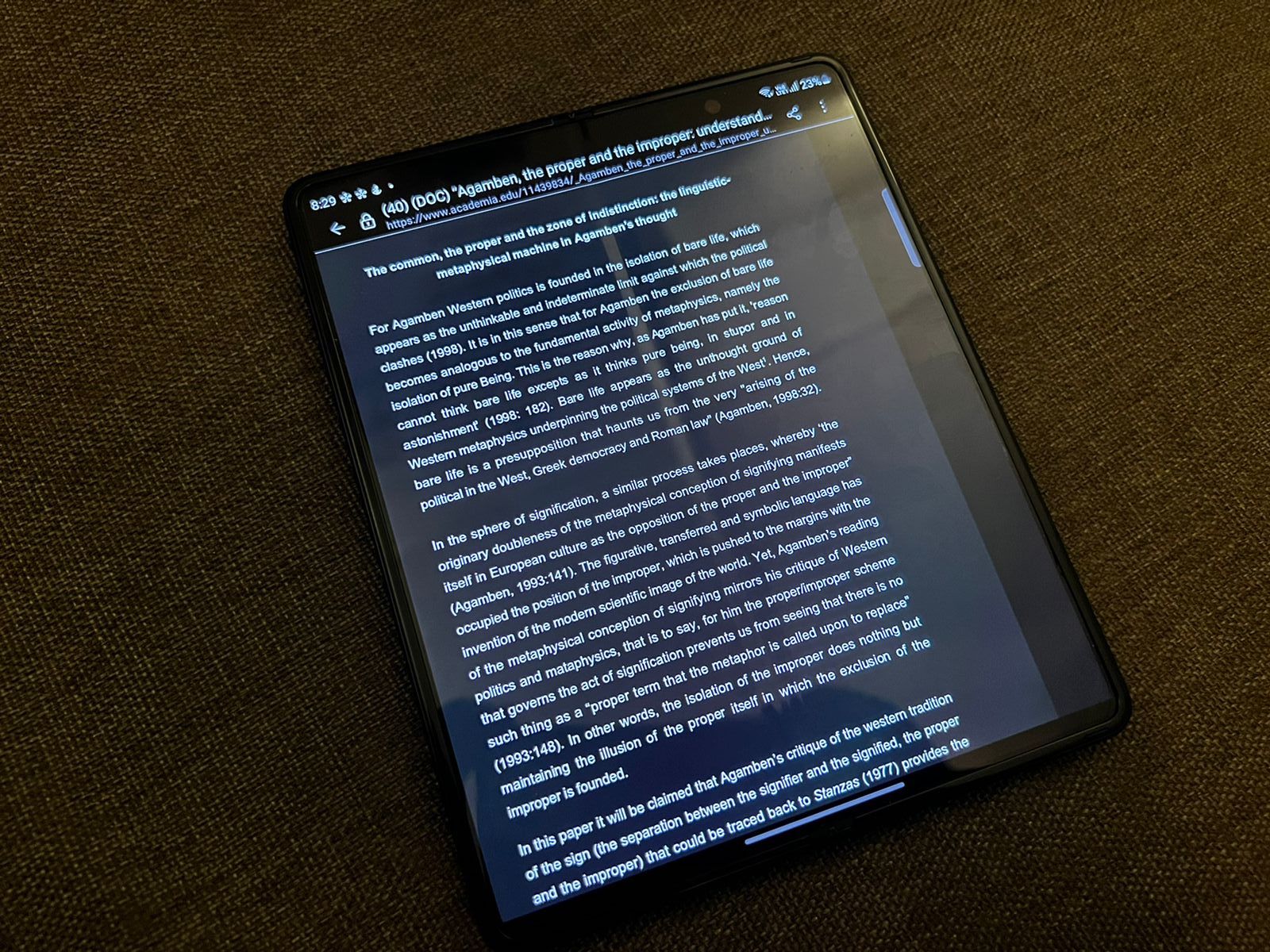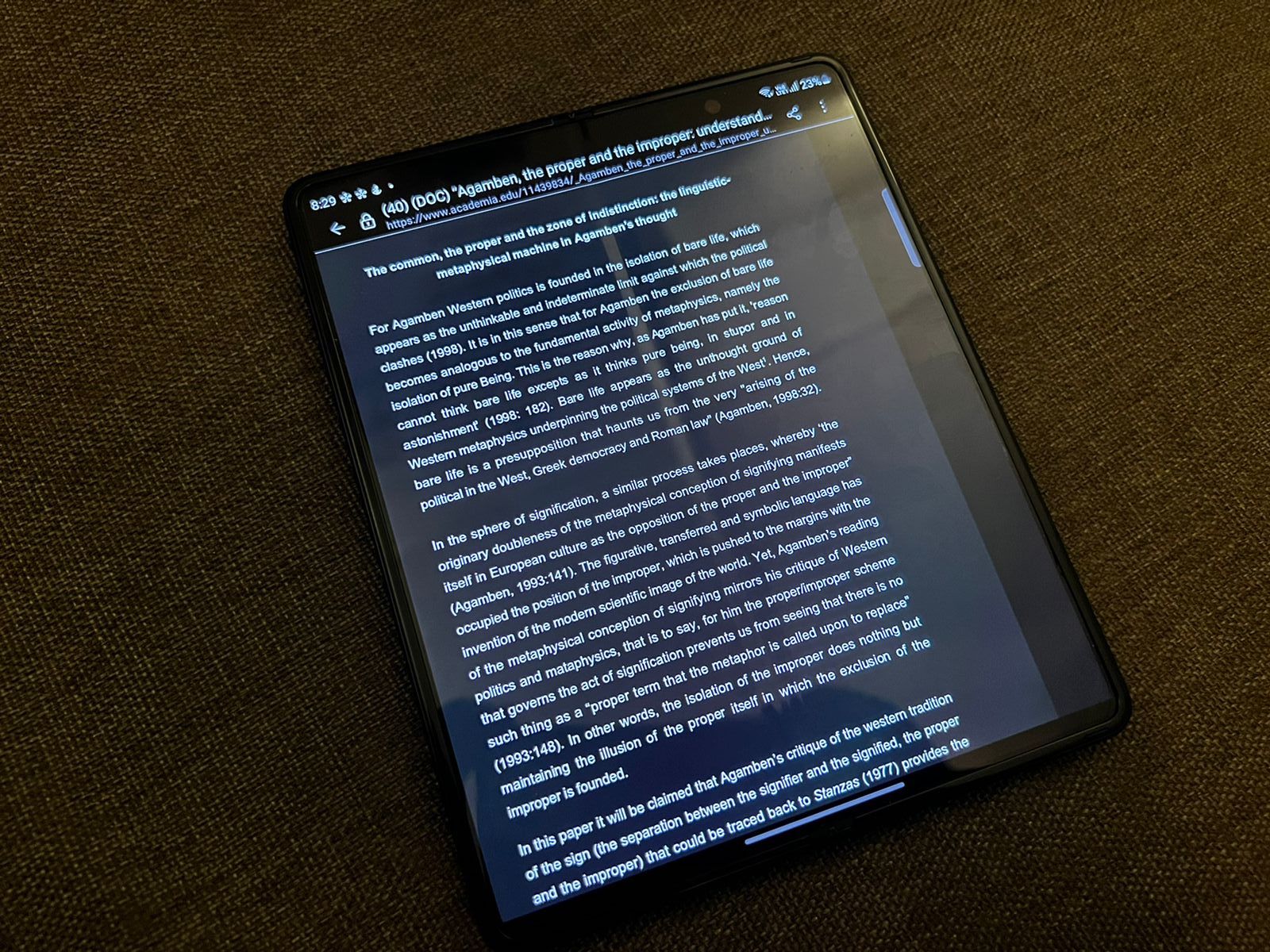 This is Samsung trying to normalise foldable smartphones enough for a normal customer to consider it, given a budget. With many other smartphone brands making devices that can rival Samsung's traditional offerings at almost half the cost, the company is going the foldable way to create an entirely new class of flagship devices ahead of its rivals. So while some of it is still a work-in-progress we see Samsung focusing on features like the screen and the experience over good cameras. Good cameras are where Samsung will get eventually, and perhaps that is ok.
Think about it, you can now buy a device that folds, even if you don't get top-of-class cameras on this, it is still a technological marvel. Samsung has brought the foldable out of tech demos and showcases and has placed it in your hands, you can ignore the 'meh' cameras a little. So all in all, this is good. Things will get better, surely. But if you can afford it right now, we'd say go for it.
Follow HT Tech for the latest tech news and reviews , also keep up with us on Twitter, Facebook, and Instagram. For our latest videos, subscribe to our YouTube channel.
First Published Date:
03 Oct, 08:49 PM IST
71633272178691
NEXT ARTICLE BEGINS