Dear Mark Zuckerberg, Facebook is not, and should not be the internet
Facebook CEO Mark Zuckerberg began his piece defending Internet.org by talking about his visit to Chandauli, a small north Indian village newly connected to the Internet.
17 Apr 2015, 01:02 AM IST
in news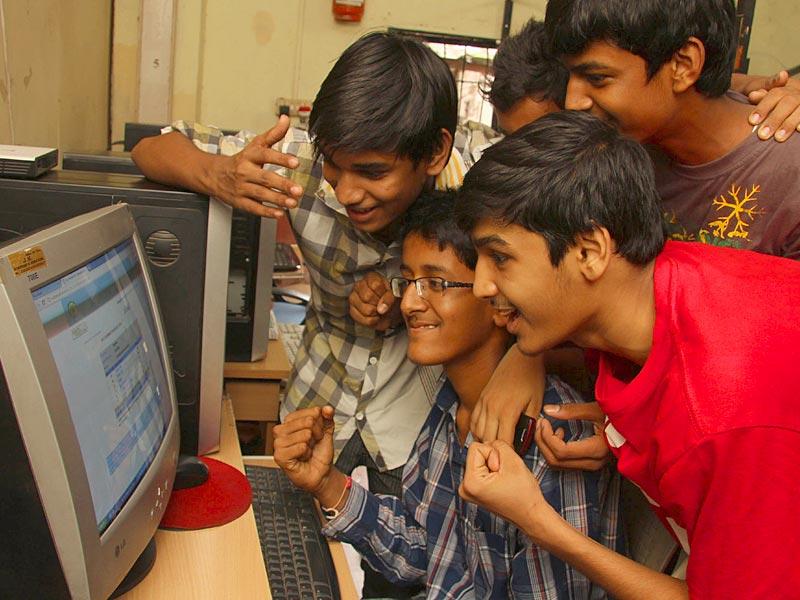 Facebook CEO Mark Zuckerberg began his piece defending Internet.org by talking about his visit to Chandauli, a small north Indian village newly connected to the Internet.
"In a classroom in the village, I had the chance to talk to a group of students who were learning to use the internet. It was an incredible experience to think that right there in that room might be a student with a big idea that could change the world - and now they could actually make that happen through the internet" he says.
To understand why Mr. Zuckerberg was so thrilled, substitute the word "Facebook" for "Internet" in the above quote, because that is the objective of Facebook's loftily (and dare we say, maliciously) named "Internet.org".
Ask Helani Galpaya , a researcher with policy think tank LIRNEasia , who in 2012 came across a curious anomaly while researching "bottom of pyramid" telephone users in Indonesia. When asked questions about the Internet, most of the respondents said they didn't use it. But when asked about Facebook, most of them said they used it often.
"In their minds, the Internet did not exist; only Facebook," concluded Rohan Samarajiva , LIRNEasia's head.
This isn't specific to Indonesia alone, as Christoph Stork, a researcher with Research ICT Africa would find out too . Stork was flummoxed when he saw that more Africans were saying they had used Facebook than they had the Internet, a statistical impossibility.
And that is exactly what Internet.org is - Zuckerberg's ambitious project to confuse hundreds of millions of emerging market users into thinking that Facebook and the Internet are one and the same.
The reason you're reading Mr. Zuckerberg defend Internet.org so vehemently in a signed op-ed in the Indian press is because enough Indians - users, startups, media companies - have realized that Facebook is not, and should not be, the Internet. In less than 24 hours, many of Facebook's "partners" on Internet.org have quit. What was an unexpected decision from leading travel website Cleartrip , quickly snowballed into similar announcements from the Times of India Group , NDTV and Newshunt .
These decisions didn't happen in a vacuum though. Nearly 700,000 Internet users have so far petitioned India's telecom regulator , TRAI, in favour of #NetNeutrality . India's telecom operators are healthy, profitable and growing , but they still want to extract a "tax" from their users and the Internet services they use. They plan to do this by repositioning the Internet from an open and free access platform where any user can discover and use any website or app, to a paid marketing channel where companies need to pay a "toll" to reach users.
A particularly sneaky version of this is #ZeroRating , a way for rich companies and telcos to sign secret deals that exempt certain data traffic from incurring any usage charges. Facebook's Internet.org is such a scheme, as is "Airtel Zero" from India's leading mobile operator Bharti Airtel. Unfortunately its very first customer Flipkart, India's leading mobile retailer, pulled out after realizing the significance of an open and unrestricted Internet.
Zero rating "doesn't meet our standards of net neutrality and violates the principles that we stand for" said Flipkart.
'I think zero-rating is the next big threat to innovation and free speech online,' says Barbara van Schewick , a professor at Stanford Law School. 'It distorts competition, interferes with user choice. And that's exactly what network neutrality is designed to protect.'
So Mr.Zuckerberg has, cleverly, positioned himself and Facebook as being in favour of Net Neutrality when he writes, "We fully support net neutrality. We want to keep the internet open. Net neutrality ensures network operators don't discriminate by limiting access to services you want to use. It's an essential part of the open internet, and we are fully committed to it."
But as as Cleartrip explained when it pulled out of Internet.org, it's time "to rethink our approach to Internet.org and the idea of large corporations getting involved with picking and choosing who gets access to what and how fast."
Internet.org is a proprietary and secret Facebook initiative to ensure its competitors, and those of its "partners", will face obstacles in reaching hundreds of millions of poorer users bought using the lure of "free". Who selects the companies that get the benefit of zero-rating via Internet.org? What are the terms? Nobody knows, because none of that is publicly available.
What Mr.Zuckerberg wants, is to take away from telecom operators the power to discriminate against websites, only so that Facebook can wield that power instead. The Internet should be neutral, he insists, so long as Facebook is allowed to play kingmaker in between.
Mr. Zuckerberg's ambitions become clear when, in his article, he says Internet.org is open to "all mobile operators" and "as many internet providers" as possible. Who does he not mention? Internet sites and mobile apps. Because the power to decide which of them get on Internet.org will rest with Facebook. Internet.org is not open, and despite its name, is not the Internet.
You know who else doesn't have a say in Facebook's Internet.org? You.
Neither Internet.org, Airtel Zero nor any other major zero rating platform gives the choice to the consumer. Instead, the decisions are made by big telcos working in partnership with large Internet companies. Smaller firms are forced to commercially lobby and sign up in order to prevent their competitors from being able to deal in and crush them.
This reduces entrepreneurship and local Internet innovation by placing firms in a situation where their local consumers are all locked in to a limited platform under the control of a few giants. Effectively Prime Minister Narendra Modi's "Make in India" initiative will be reduced to a "Taxed in India" one, with the "tax" being collected by gatekeepers like Facebook and Airtel.
This is why regulators in Chile, the Netherlands, Slovenia and Canada have prohibited zero-rating, while their counterparts in Germany, Austria and Norway have publicly stated that zero-rating violates network neutrality.
Facebook, by its sheer popularity, has the power to advance a real case for #NetNeutrality the world over, not just in the US. Zero rating is a pernicious and slow-acting poison that seems harmless at first glance, as all things "free" often do, but will cause lasting damage to innovation, competition and freedom. Internet giants like Facebook, Google, Twitter and Wikipedia exist today because an open and neutral Internet did too. Having become successful, it would be a pity if they now decide to ally with telcos and ISPs who seek to change the rules of the game for everyone else.
Mr.Zuckerberg was considered somewhat of a child prodigy, in large parts due to being exposed to computer programming at an early age and the freedom to tinker and learn in an open environment. The children Mr.Zuckerberg met in the school in Chandauli deserve the same experience and opportunities when it comes to an open and free Internet, as much as their urban or richer peers.
Savetheinternet.in is an organisation that is campaigning for net neutrality in India.