Durga Ashtami 2021 WhatsApp Stickers: How to Download, Share Navratri Stickers on WhatsApp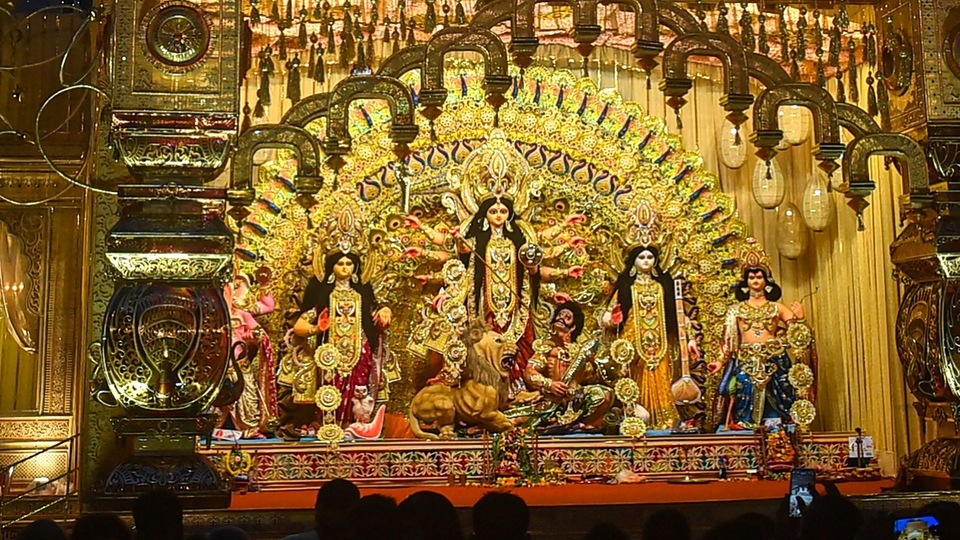 Happy Durga Ashtami 2021 WhatsApp Wishes Stickers in English, Hindi. Share Navratri Ashtami greeting images and stickers 2021 for friends and family
Durga Puja 2021, or Navratri is here to lift our spirits and mark a major occasion of this festive season. With two days of religious affair past us, it is time for us to celebrate Durga Ashtami today. And what better way to kickstart the day of Durga Ashtami 2021 than send Durga Ashtami 2021 WhatsApp stickers as greetings to your friends and family!
As always, you can download festive themed Durga Ashtami 2021 WhatsApp stickers from app store of your smartphone. WhatsApp does not create specific themed stickers but it allows you to download third-party sticker apps for getting Durga Ashtami 2021 WhatsApp stickers. Additionally, you can also share Durga Ashtami 2021 WhatsApp GIFs or Navratri themed GIFs to your WhatsApp friends.
Durga Ashtami 2021 WhatsApp Stickers: How to download
The process to download Durga Ashtami 2021 WhatsApp stickers is extremely easy.
Head over to the Google Play Store on your Android phone.
Search for "Durga Puja stickers for WhatsApp", or "WhatsApp sticker packs India".
Once you enter, the list will show you a couple of third-party sticker apps. Choose the one whose collection appeals to you the most.
Once selected, you can install the app on your device. That said, maintain caution while downloading as some of these apps can install malware on your device.
Once installed, open the app and choose you Navratri, or Durga Ashtami themed sticker pack.
Then click on the "+" icon towards the top of the screen. The app might ask you as to which app to add these stickers to. Select WhatsApp from the option and you are done.
Now simply open WhatsApp and go to the chat window of your friend. Open the stickers section and scroll to find your newly installed sticker pack. Choose from the pack and start sending to your contact(s).
Durga Ashtami 2021 GIFs in WhatsApp: How to send
This is an even easier process for Durga Ashtami 2021 WhatsApp GIfs. All you need to do is:
Go the chat window of your friend in WhatsApp.
Open the GIF section and search for "Durga Maa" or "Navratri". The small box will show all related GIFs.
Pick one and once it loads, click on Send to share it with your loved ones.
Happy Navratri!