Microsoft bringing hand gestures to Kinect
Soon Kinect users will be able to pinch to zoom, scroll and pan simply by clenching their fists.
07 Mar 2013, 01:06 PM IST
in news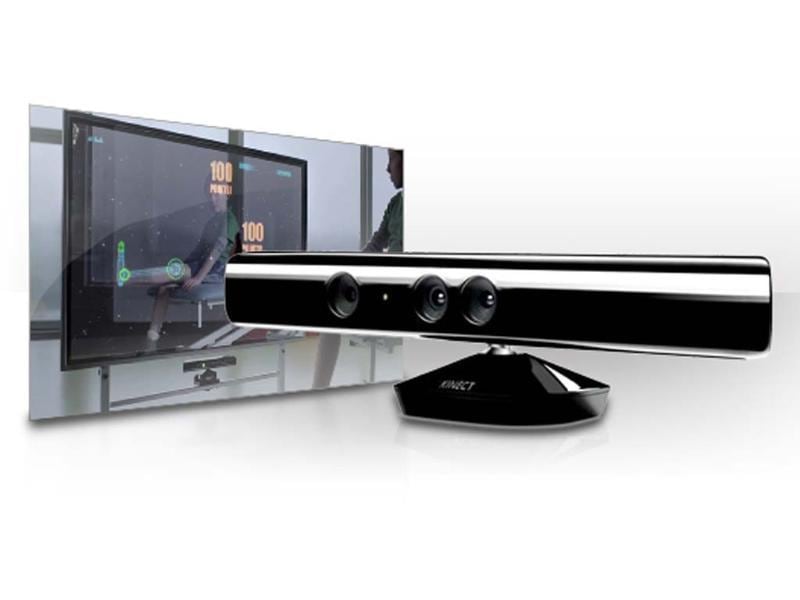 Soon Kinect users will be able to pinch to zoom, scroll and pan simply by clenching their fists.


Not to be upstaged by the likes of Leap Motion, Microsoft is integrating hand gestures into its Kinect for Windows system. The Kinect sensor, which started out as an immersive addition to Microsot's Xbox games console, was integrated into the Windows platform last year so that PC users could also benefit from some of its voice command and motion recognition features.
At this week's TechFest event, where Microsoft offers journalists a sneak peek of some of its prototypes and reveals details of some of its current research and development projects, the company demonstrated that Kinect can now recognize hand (rather than simply full body) gestures such as clenched and open fists and finger movements. This means that users will be able to wave a hand to pan an image, clench their fists and move their arms apart to zoom in on an image or webpage and even replicate mouse clicks with finger movements.
What isn't clear is if these gestures will work with the Windows 8 operating system itself -- which as most people know by now is optimized for touchscreen interaction -- or solely within apps developed for the Windows 8 platform.
At the same event, Microsoft also admitted that it had tried embedding Kinect's sensing technology into devices such as notebooks and tablets but it is proving challenging. One of the biggest issues appears to be that Kinect uses infrared to sense gestures and movements, meaning that it becomes useless when outside -- the sun is a huge, all-conquering source of infrared light that overloads the sensors.
Other gesture interfaces on the way
Nevertheless, gesture interfaces are set to be one of the next big things in consumer technology as demonstrated by the buzz surrounding Leap Motion. The start up company's Leap Motion Controller is not much larger than a thumb drive but, when plugged into a computer's USB port, gives the user the full 'Minority Report' gesture experience. The controller can track movements to 1/100th millimeter -- smaller than the tip of a pin -- with no visible lag time, has a 150-degree field of view, and tracks individual hands and all 10 fingers at 290 frames per second. What's more, it is effective within a space of up to 8 cubic feet. The company announced this month that the controller will officially go on sale in May and will retail for $80.
Other recent entrants in the gesture interface arena include Thalmic Labs, whose MYO armband translates electrical activity created within the wearer's arm muscles and translates them as gestures. The device actually connects with a computer, tablet or smartphone via Bluetooth, meaning that the user doesn't even have to standing in front of or even near the device in question in order to control it.