Reliance Jio adds new subscribers, Vodafone, Airtel lose: TRAI
The TRAI report also showed that Reliance Jio also maintained a strong lead in terms of wireless broadband connections. The company had 387.52 million subscribers as of March 31, 2020
14 Jul 2020, 06:34 PM IST
in news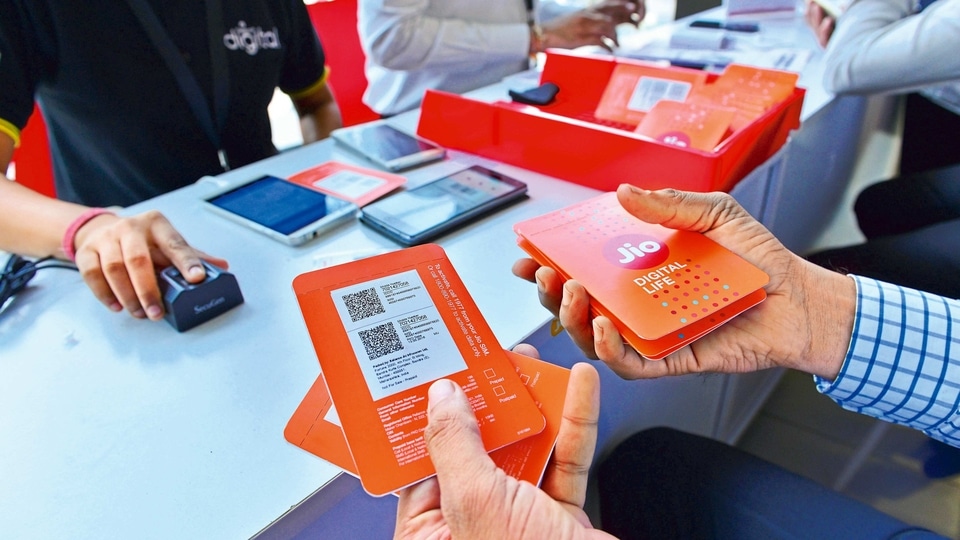 Reliance Jio continues to maintain a strong lead in the Indian telecom market as the company keeps adding new subscribers to its user base. The company added 4.68 million mobile phone users in March this year taking its total user base above 387 million subscribers, the latest report by the Telecom Regulatory Authority of India (TRAI) showed.
The company maintained this lead in Delhi adding 2.59 lakhs subscribers in the month of March 2020.
On the other hand, Bharti Airtel and Vodafone Idea lost customers amid the pandemic. TRAI data shows that Airtel lost 1.2 million subscribers while Vodafone Idea lost 6.3 million subscribers.
In terms of the market share, Reliance Jio captured a 33.4% market share in terms of wireless subscribers while Bharti Airtel captured 28.31% market share. and Vodafone Idea stood at the third spot with 27.57% market share.
TRAI data also showed that Reliance Jio also maintained a lead in terms of broadband share in the Indian telecom market. Reliance Jio Infocomm had a total of 388.39 million broadband subscribers by the end of March 2020. On the other hand, Bharti Airtel had 148.57 million broadband subscribers, Vodafone Idea had 117.45 million subscribers, BSNL had 24.50 million broadband subscribers and Atria Convergence had 1.61 million broadband subscribers. Together, these five companies accounted for a 98.99% market share.
The TRAI report also showed that Reliance Jio also maintained a strong lead in terms of wireless broadband connections. The company had 387.52 million subscribers as of March 31, 2020. It was followed by Airtel with 146.10 million subscribers and Vodafone Idea with 117.43 million subscribers. BSNL and MTNL trailed on fourth and fifth spot with 16.43 million and 0.18 million subscribers respectively.