Samsung unveils Exynos 9820 processor, to power Galaxy S10, foldable phone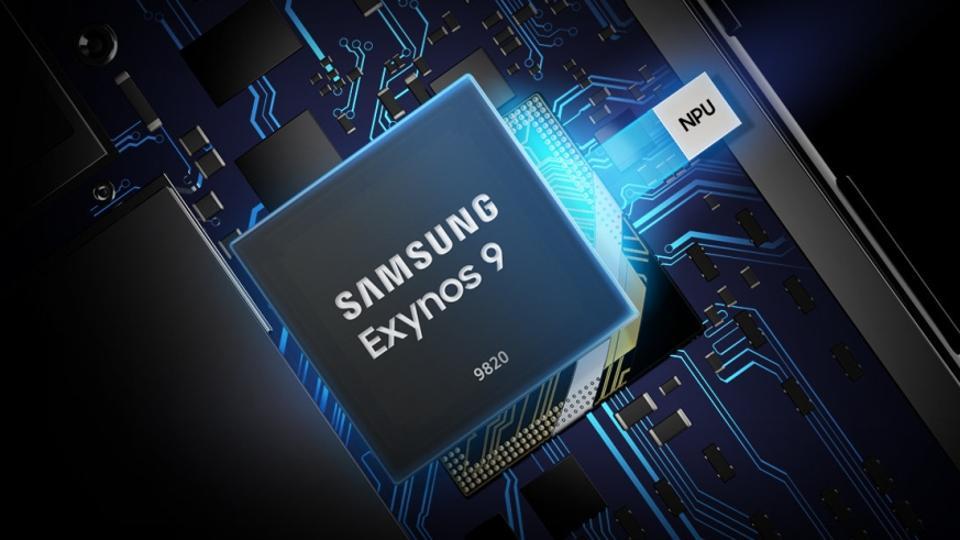 Samsung's new Exynos 9820 processor comes with a dedicated Neural Processing Unit to accelerate artificial intelligence and machine learning-related tasks on device.
Samsung on Tuesday launched Exynos 9820 processor, the successor to 9810 chipset that powers the current generation of the company's flagship phones like Galaxy Note 9 and Galaxy S9. The new processor will most likely power Samsung's upcoming Galaxy S10 and foldable phone, expected to be launched early next year.
Samsung's latest Exynos 9820 processor joins a small league of chipsets that come with a dedicated neural processing unit. The dedicated component accelerates all the artificial intelligence and machine learning related tasks on device. This includes improving photos quality to running graphic-intensive augmented reality applications. Apart from Samsung, Apple (A12 Bionic) and Huawei (Kirin 980) offer NPU-enabled chipsets.
Connectivity
Apart from a dedicated NPU, Samsung Exynos 9820 comes with support for next-generation mobile connectivity. The integrated modem supports "LTE Category 20 to offer downlink speed of up to 2.0Gbps with 8x carrier aggregation (CA) and uplink speed of up to 316Mbps."
"Stability and speed of the modem is enhanced even further with the expansion of 4x4 Multiple-Input, Multiple-Output (MIMO), 256-QAM (Quadrature Amplitude Modulation), and Enhanced Licensed-Assisted Access (eLAA) technology," Samsung explains on its website.
Interestingly enough, Samsung's latest processor doesn't use 5G. It is now speculated that Samsung may launch a 5G version of its Galaxy S10 with a different variant of the chip or use Qualcomm's latest chipset Snapdragon 855, which is expected to launch next month.
Graphics
Samsung is also focusing on improving graphics performance on its future flagship phones with Exynos 9820 processor. The chipset now supports Mali-G76 MP12 GPU and is said to be 40% better performance and 35% power efficiency compared to the predecessor, Exynos 9810.
Camera
Along with on-device advanced machine learning algorithms, Exynos 9820 brings support up to five sensor via its new image signal processor. This also includes an IR sensor which may further facilitate a more secure Face ID-like solution.
Exynos 9820 also pushes mobile camera capacity to 8K videos. The processor, however, will be able to run 8K videos at 30 frames per second. Other new features include improved HDR and higher bit-rates for photos. ALSO READ: Samsung's foldable phone is here: Game changer or just a gimmick?
Performance
Samsung's Exynos 9820 is based on 8nm process, slightly bigger than 7nm chipsets offered by Apple and Huawei. Samsung claims the new chipset improves battery life, especially low-power design. The 8nm LPP (Low Power Plus) FinFET process is said to be reduce power consumption by up to 10% compared to the older 9810 that was based on 10nm process.
"Exynos 9820 also optimises power consumption of CPU and GPU through reduced operating voltage, idle, and leakage power," said Samsung.