Solar storm generated by the Sun can knock out your mobile phone GPS and other applications back here on Earth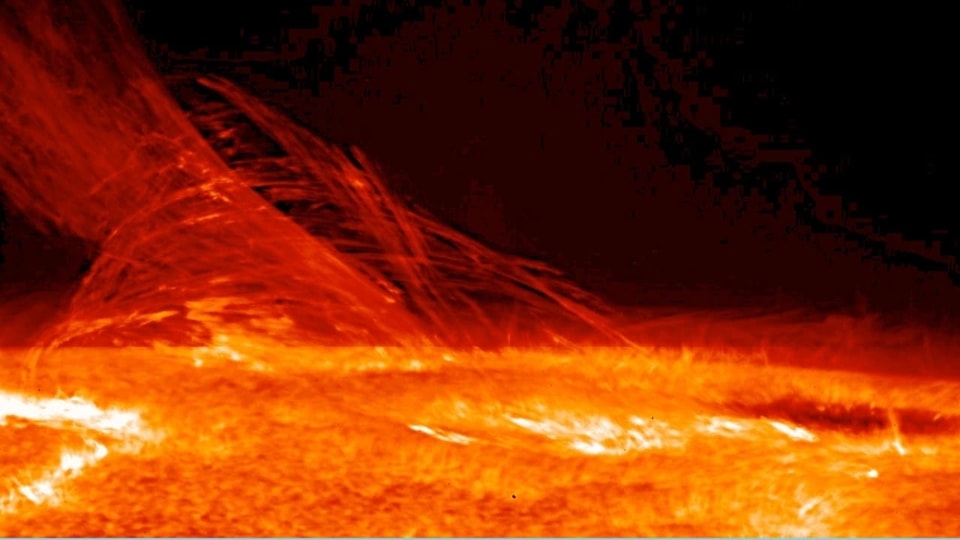 A solar storm that was created on the Sun, some 150 million kilometres away from Earth, in July, 2021, has grabbed everyone's attention over its destructive power. And, yes, a solar storm can affect the GPS and other applications on your mobile phone. Know how and to what extent and no, it is not Armageddon-type at all:
A solar storm has been brewed in the Sun and sent at eye-popping speeds towards the Earth in July, 2021, which is about 93 million miles (150 million kilometres) away. While on the whole, the Earth, and humans and other flora and fauna, are protected by our atmosphere, there are certain things that will not get any protection at all and therefore, will probably stop functioning if a very strong solar flare hits. Among these things can be counted the GPS (Global Positioning System), which is interconnected with your mobile phone, car, truck and many other crucial systems that come in use on a daily basis. Today, it would be tough to find a mobile phone that is not linked to the GPS through receivers inside, which are required for any and all precision location measurements. And yes, solar storms can definitely wreck the communications infra that keeps you updated on a daily basis through your mobile phone. In fact, in this digitally interlinked society, GPS is interwoven with farming, construction, and many other applications.
How solar storm impacts GPS: As noted by the Space Weather Prediction Center (NOAA), US, "There are several ways in which space weather impacts GPS function. GPS radio signals travel from the satellite to the receiver on the ground, passing through the Earth's ionosphere. The charged plasma of the ionosphere bends the path of the GPS radio signal similar to the way a lens bends the path of light. In the absence of space weather, GPS systems compensate for the "average" or "quiet" ionosphere, using a model to calculate its effect on the accuracy of the positioning information. But when the ionosphere is disturbed by a space weather event, the models are no longer accurate and the receivers are unable to calculate an accurate position based on the satellites overhead."
What is the impact? According to SWPC, "When the ionosphere becomes highly disturbed, the GPS receiver cannot lock on the satellite signal and position information becomes inaccurate." It should also be noted that satellites up in the sky are vulnerable to solar flares and can stop functioning.
In normal times, when there is no interference from solar storms, GPS systems can provide accurate information that is less than even a meter. Under solar flare conditions, the same can get shifted to tens of meters or more. This is for single frequency GPS systems. When it comes to Dual frequency GPS systems, the accuracy under normal conditions is a few centimeters and this too is affected.
Largest storm on record: However, it should be realised that the magnitude of the solar storm has to be very big to have this kind of impact. The one in July, 2021 was not of that kind. However, way back in September, 1859, a solar storm hit Earth's magnetosphere and created the largest geomagnetic storm on record. It is called the Carrington Event. It even set fire to telegraph poles and gave shocks to operators while at the same time knocking out electricity infrastructure.
It should be noted that now, scientists get forewarning of the solar storm and they can calculate its magnitude. This also means that they can take action in advance by shutting down satellites and other such precautions when the danger is at its highest and thereby ensure that the outage is as brief as possible.