TikTok stops working for users in India after govt bans the app
TikTok was first removed from Google Play Store and App Store but users who had the app could still use it.
30 Jun 2020, 05:44 PM IST
in news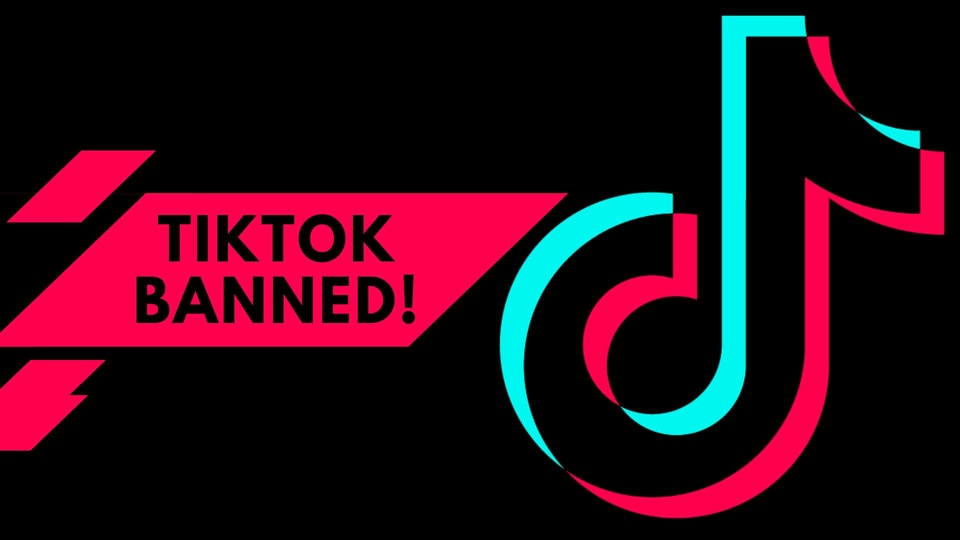 The final blow to TikTok is here. The app is no longer working for users in India. TikTok is one of the 59 Chinese applications banned by the Indian government on late Monday.
Following the ban, the TikTok application had vanished from Google and Apple app stores. Users, however, who already had installed the application could still access it. As of now, we can confirm that TikTok has gone completely offline.
When you open the app, the app shows a message about the government's order to ban 59 Chinese applications:
Dear Users,
On June 29, 2020 the Govt. of India decided to block 59 apps, including TikTok. We are in the process of complying with the Government of India's directive and also working with the government to better understand the issue and explore a course of action.
Ensuring the privacy and security of all our users in India remains our utmost priority.
TikTok India Team.
The official TikTok website is also no longer available to users in India. The website redirects to tiktok.com/notfound page which shows the same message. TikTok has also started alerting users in India about the ban.
The viral app is not working on major networks such as Airtel and broadband services like Spectra and Exitel as well.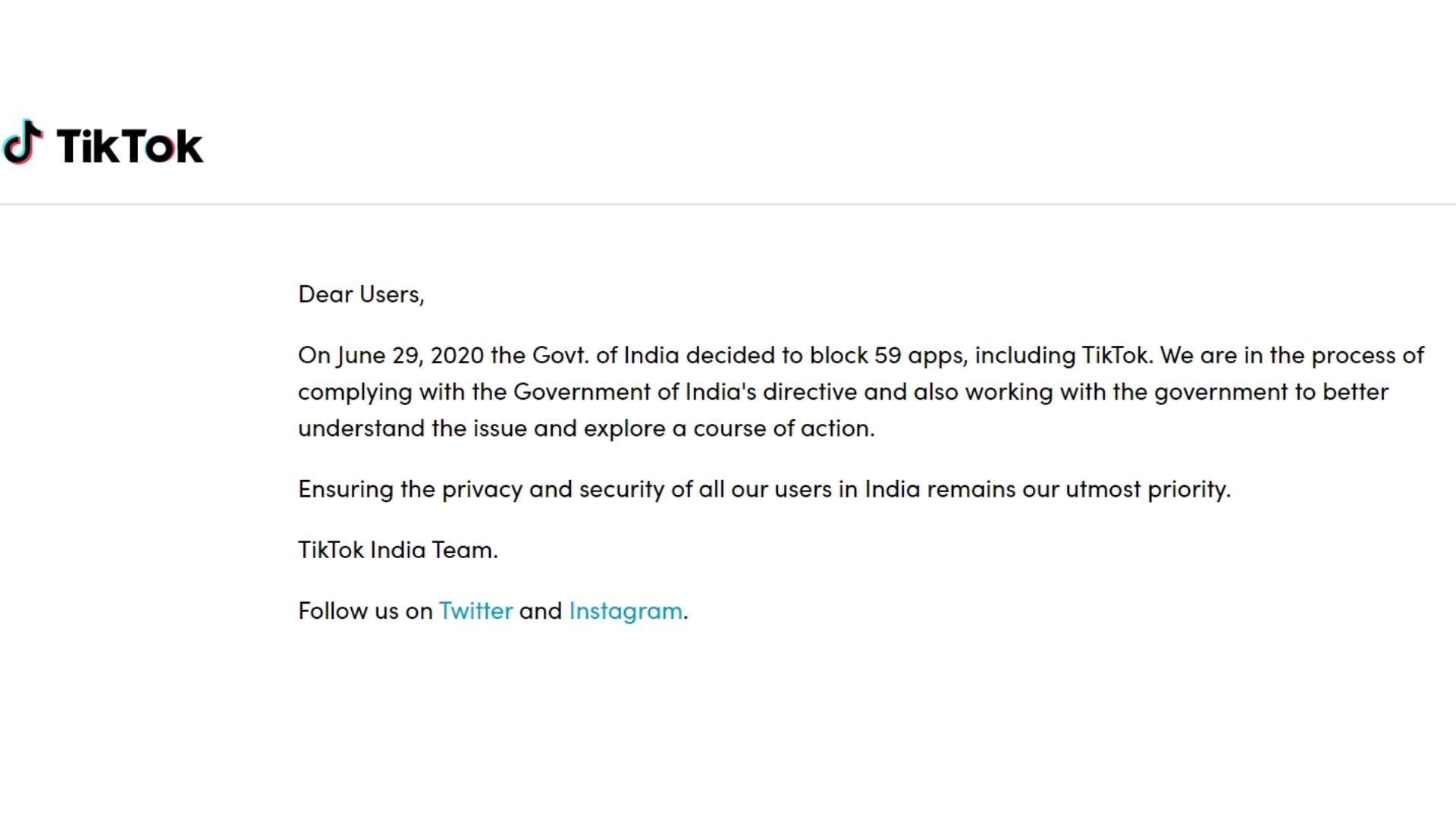 TikTok along with 58 other Chinese apps have been banned in India following an order issued last night. The ban notice may have a big impact on TikTok as it has its biggest user base in India. TikTok has also been receiving the most number of downloads from India.
TikTok has been invited to meet with government stakeholders to respond and submit clarifications, Nikhil Gandhi, TikTok India's head said earlier today. He also added that TikTok has been complying with the data safety practices for users in India.