Nothing Ear (1) priced at $99, set to rival Google Pixel Buds-A, Samsung Galaxy Buds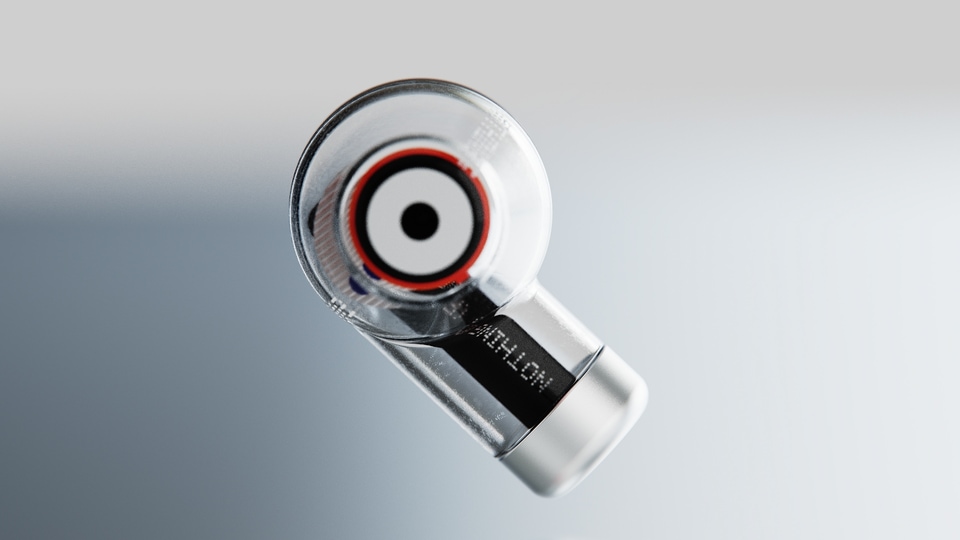 Nothing Ear (1) TWS earbuds price has been revealed and they will set up a rivalry with Google Pixel Buds-A, Samsung Galaxy Buds. However, Carl Pei says they are more like Apple AirPods Pro that cost $249.
Carl Pei's Nothing company will launch its first device, Ear (1) truly wireless earbuds, at a global launch event on July 27. Ahead of the official launch, Nothing has revealed the launch price of its TWS earbuds. Nothing today announced the Ear (1) earbuds will be priced at $99 ( ₹7,378 approx.) in the US. This places the company's upcoming TWS earbuds in league with the recently launched Google Pixel Buds-A and the Samsung Galaxy Buds.
In addition to the pricing, the company also revealed an important feature of its upcoming earbuds. The company today revealed that Ear (1) will come with an Active Noise Cancellation (ANC) feature that will enable users to filter out outside noise, which in turn would let them focus on their calls or music. Nothing said that Ear (1)'s ANC feature will use three high definition mics to bring music, films and podcasts into sharp focus.
Also read: Looking for a smartphone? Check Mobile Finder here.
Separately, in an interview with TechCrunch, the Nothing founder revealed that the Ear (1) TWS earbuds will be available for €99 Euros and £99. Sadly, there is no word on the India pricing yet.
In the interview, Pei also touched on the subject of acquiring Essential, the company that was launched by Android founder Andy Rubin after leaving Google. He said that before finalising on the name 'Nothing', 'Essential' was one of the names being considered internally. "[B]efore we were called Nothing, 'Essential' was one of the names we were brainstorming, internally. So that's why we've acquired the trademark. We don't have any plans to do anything with Essential," said Pei.
Notably, while the Nothing founder didn't divulge details regarding Ear (1)'s features and functionality, he did say that the upcoming device will offer all the features that are found in premium TWS earbuds such as Apple AirPods Pro. "Feature-wise, it's similar to the AirPods Pro, but the AirPods Pro is $249," Pei told the publication.
The Nothing Ear (1) will launch in India via a special event on July 27. The event will take place at 18:30 IST. It will be available in the country exclusively via Flipkart.