The future of gaming: Extending the boundaries of mobile gaming with XR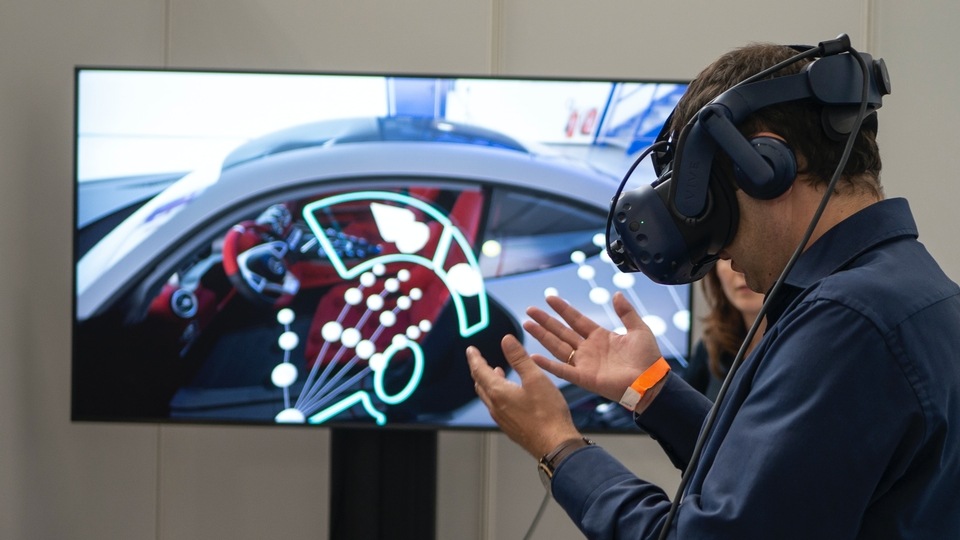 5G networks, Edge Cloud computing, and on-device processing, together with advanced extended reality (XR) functionalities, can enable a seamless bridging of the physical and the virtual digital worlds.
Movies and comics – two of the world's favourite forms of entertainment – have inspired another rapidly growing form of entertainment: mobile gaming. Games such as MSD World Cricket Bash, Baahubali, and others – many of which are based on popular Indian movies and sports – have caught the fancy of the fast-growing base of mobile gamers in the country. These have shown that there is a healthy appetite among gamers for entering a virtual world where they can be a part of their favourite stories or play out the roles of their favourite characters.
5G networks, Edge Cloud computing, and on-device processing, together with advanced extended reality (XR) functionalities, can enable a seamless bridging of the physical and the virtual digital worlds. Indeed, many game developers see 5G as a foundational technology for XR, which is the umbrella term for technologies like augmented reality (AR), virtual reality (VR), and mixed realities (MR). Until recently, game developers around the world had to work within the power, latency, and throughput constraints of existing wireless networks and technologies. The advent of 5G and XR has given them the tools they need to create a truly exciting and immersive 3D virtual world of games. XR viewers, which look like reading glasses but are equipped with sensors and enhanced capabilities to offer high-resolution immersive 3D displays, are helping them elevate the gaming experience to a whole new level.
India is a huge potential market for advanced mobile gaming
India is potentially one of the biggest markets for advanced mobile gaming. Many gamers in the country would be familiar with Oculus VR games, Wii games, and heads-up displays even if they haven't played them before. And many would have already enjoyed their first AR experience playing Pokémon Go on their smartphones.
India led the rest of the world (outside of China?) in mobile game downloads, with almost 7.3 billion games – nearly 17 percent of the worldwide number – installed in the first nine months of 2020, according to app intelligence firm Sensor Tower. Mobile users constitute an overwhelming majority of gamers in India, followed by PC users, and tablet users. The affordability of smartphones and data tariffs, the growing proliferation of high-speed internet connection, the readiness of the 5G device ecosystem, and the eagerly anticipated launch of 5G services in India all augur well for the robust growth of mobile gaming, both on-device and Cloud-based, in the country.
Why 5G is perfect for immersive XR gaming experiences
5G's network capabilities enable Cloud Gaming platforms to offer advanced, XR-based gaming services with more realistic 3D experiences such as real-time rendering of "skins" on the buildings, people and moving objects in the game. 5G also enhances the capabilities of wireless XR headsets to download high-quality graphics and visual effects faster. This results in a richer, smoother gaming experience. Furthermore, the stability, speed, and low latency of 5G allows for multiplayer XR games. Most XR games are data-heavy, bandwidth-intensive, and lag-intolerant. Latency is therefore a make-or-break factor in determining multiplayer XR game experiences.
mmWave 5G technology is perfect in such situations, as it enables superior connectivity and much less interference, as compared to previous generations of technologies. Multi-Gigabit throughput speeds can be achieved even in densely populated venues. Meanwhile, wireless technology companies are developing powerful 5G-based mobile chipsets and technology platforms that enable gamers to explore every angle of their virtual world in a 360-degree spherical view with vivid HDR rendering and display and also allowing 6 Degrees of Freedom (6DOF) to be able to detect any motions, actions, and gestures accurately.
Leveraging the Cloud for richer, platform-agnostic gaming
It is a relatively simple thing to introduce AR into games like Pokémon Go, but much more challenging to create truly immersive XR gaming experiences. The images and characters in the game should look life-like, as if they really exist in the player's physical surroundings. The smallest of details, such as the direction and the size of the shadows cast by people and objects in the game should be true to the lighting and weather conditions in the scene. Many of these XR effects can be achieved through Cloud Gaming, wherein 5G enables the graphics to be rendered in the Cloud. The advantage of doing this is that it allows gamers to access the game on the device of their choice, thus making XR gaming truly platform-agnostic.
Today, we have fantasy leagues and games that have caught the collective imagination of hundreds of millions of mobile internet users in India. The advent of 5G and innovations in the XR space will elevate their gaming experience by several notches, enabling gamers to not just witness but "live" their fantasies in a virtual world where almost anything is possible. As we enter the era of XR-based gaming, consumers, game developers, Cloud service providers, and content publishers – all have a lot to look forward to.
This article has been written by Sachin Kalantri, Senior Director, Product Marketing at Qualcomm India