New Google Nest Hub to feature same design, different colours
Google also plans to use Soli radar for sleep tracking on the Nest Hub that will be synced with Google Fit.
27 Feb 2021, 12:20 PM IST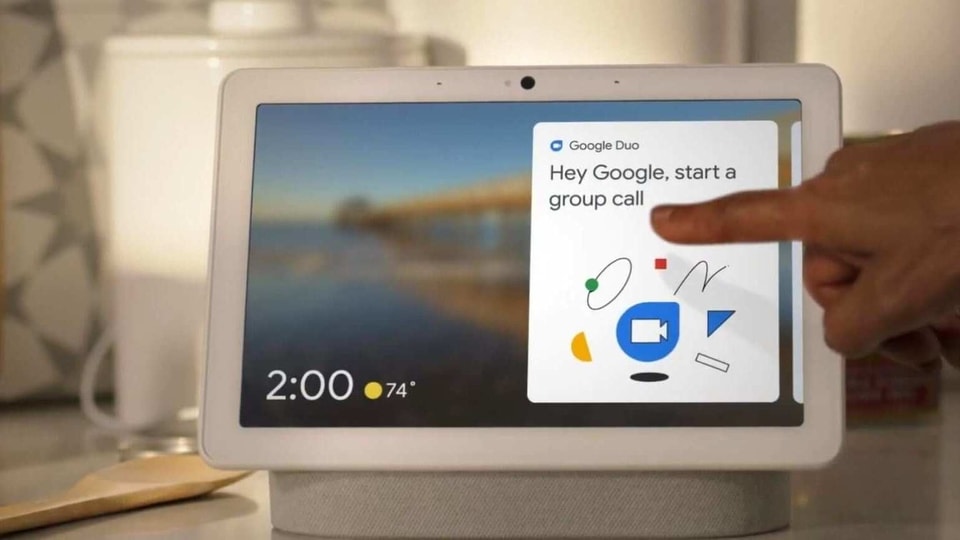 Earlier this year it was reported that Google is working on a new Nest Hub with the company's Soli radar technology that launched with the Pixel 4 in 2019. A new report now shares more details on this, and also the Nest Hub's design.
Google plans to keep the same design for its upcoming Nest Hub with a screen attached to an oblong, fabric-covered base, according to 9to5Google. The only change we'll see is in the colour combination which will include grey, black and sand/pink, the report added. There's also a light blue colour option planned for the Nest Hub which will most likely be similar to the Nest Audio's 'Sky' colour.
ALSO READ: Google Nest Audio review
While the design will not change, there will be under the hood improvements in the Nest Hub. It will feature improved audio quality, and listening as well with three far-field microphones. The highlight though, will be the presence of Soli radar for gesture controls on the new Nest Hub. This technology is said to be used for sleep tracking, and it will be synced with the Google Fit app.
The functionality is quite surprising and makes one wonder how exactly it will work. On the Pixel 4 and Pixel 4 XL, air gestures are used to play/pause, and swipe to skip/jump tracks. Air gestures can also be used to snooze alarms, and silence calls on the Pixel 4 phones. The Nest Hub would be the third device to use Soli radar after the Nest Thermostat. Here, it detects when the user is nearby and wakes the screen. It's interesting to see how it will work on the Nest Hub.
There's no word on the Nest Hub's launch yet but it's expected to be available soon. Google is also said to price it around the same as the current Nest Hub smart display.