Asus ROG Flow X13 review: Portability, performance, and some gaming
The Asus ROG Flow X13 is a laptop that toes two categories and performs quite well while at it.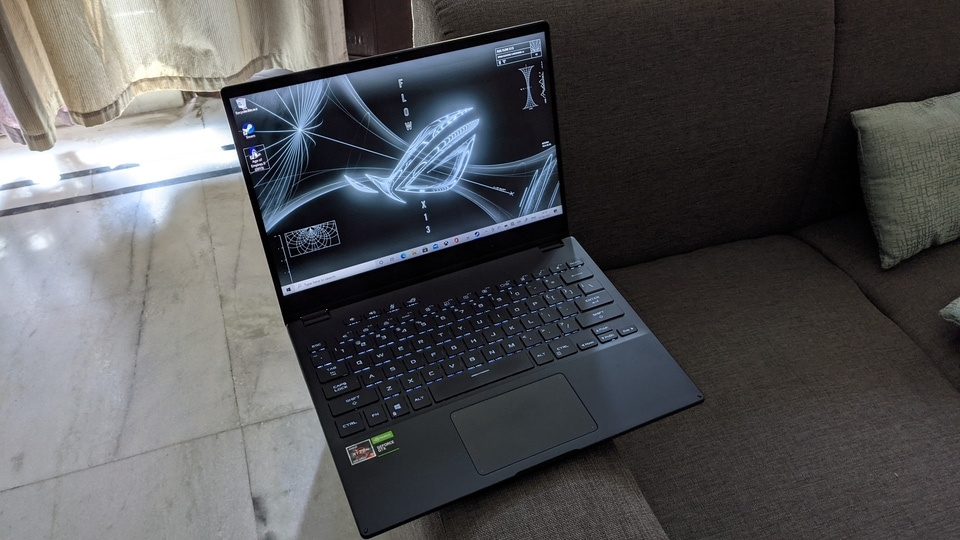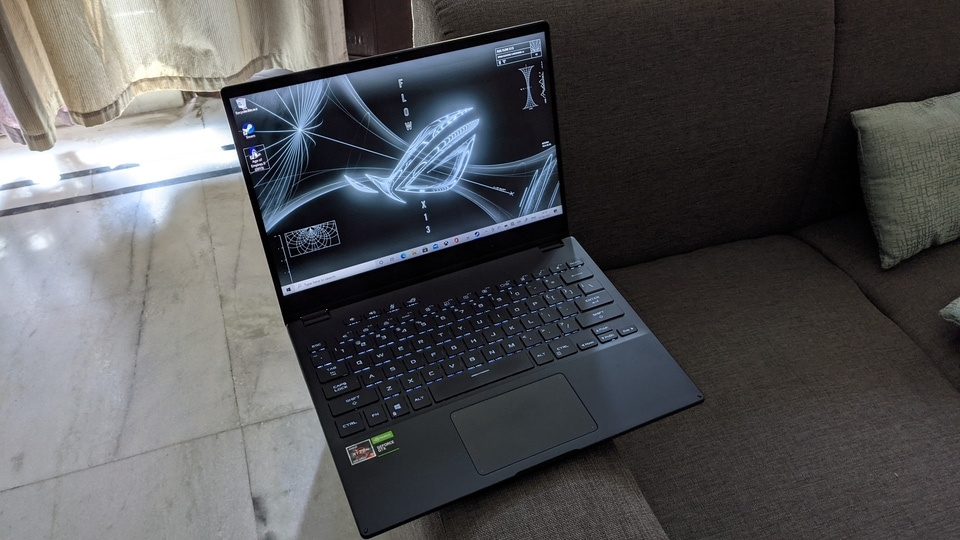 Product Name
ROG Flow X13
Pros
Looks great
Portable gaming laptop
2-in-1 form factor
Cons
60Hz refresh rate on one of the models
Speakers are not great
Specifications
Display

13.4-inch 16:10 4K 60Hz IPS touchscreen display

Processor

AMD Ryzen 9 5900HS 3.3 GHz

Graphics

NVIDIA GeForce GTX 1650 Max-Q – 4096 MB

RAM

16GB RAM LPDDR4X

SSD

1TB M.2 NVMe SSD

OS

Windows 10 Home

Webcam

720p
Consumers for gaming laptops and well, regular laptops, are two very different sets of people. While the gamers are looking out for the best graphics, an ultrafast SSD, a vibrant display, and more, non-gamers are happy with considerably less unless they are into heavy-duty creative work. While regular users will definitely be mighty pleased if their laptops came with pro-gaming-level features, the one thing not many are big fans of is the bulk associated with these gaming devices. It is almost impossible to find a gaming laptop that is light and thin. The Asus ROG Flow X13 changes the narrative here.
This 1.3kg, 2-in-1 laptop is lightweight, it is sleek, and all of this without compromising on performance. We could probably go as far as to say that if we were ever to cross over to the other side and actually buy a gaming laptop that's not a boulder, the Asus ROG Flow X13 will probably be our top choice.
The Asus ROG Flow X13 looks nothing like any gaming laptop you've seen before. It looks like most other 2-in-1 convertible laptops that are available right now and that's one of the best things about it. There is no RGB lighting, no loud gamer aesthetics, the entire design language is very subtle, sleek, almost "mature". The all-black laptop is covered with a ridged carbon-fibre like texture with the Republic of Gamers (ROG) logo on a black metal plate. This looks like the perfect transition device that you'd use for some non-nonsense serious work during the day and switch over seamlessly to some gaming sessions by evening. At 1.3kg it is also very portable, unlike all those bulky gaming laptops, and very easy to carry around. If you think it looks very plain, Asus has some pretty neat carrying cases for the ROG Flow X13, albeit in monochromes, that can make things look cool-er.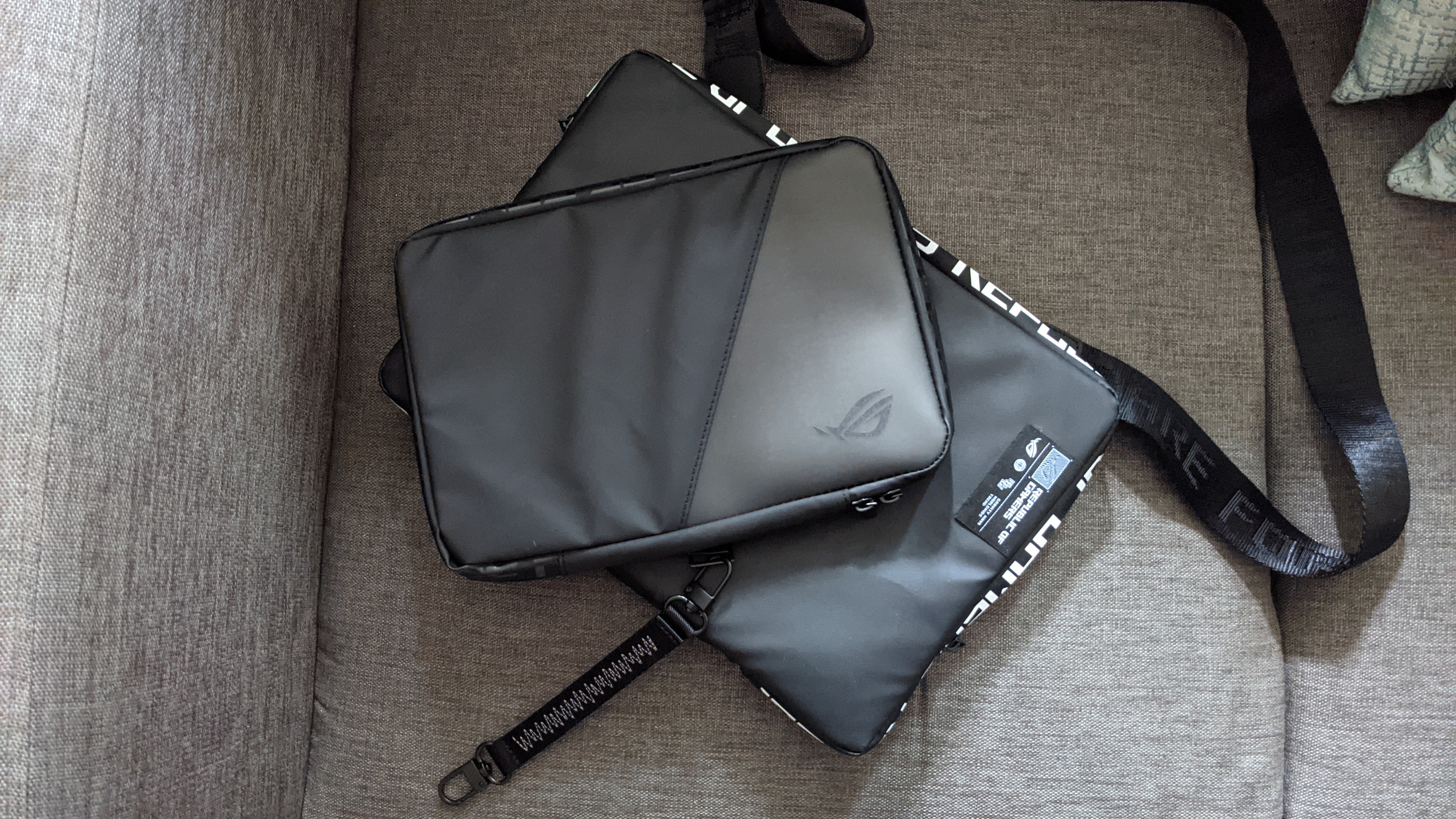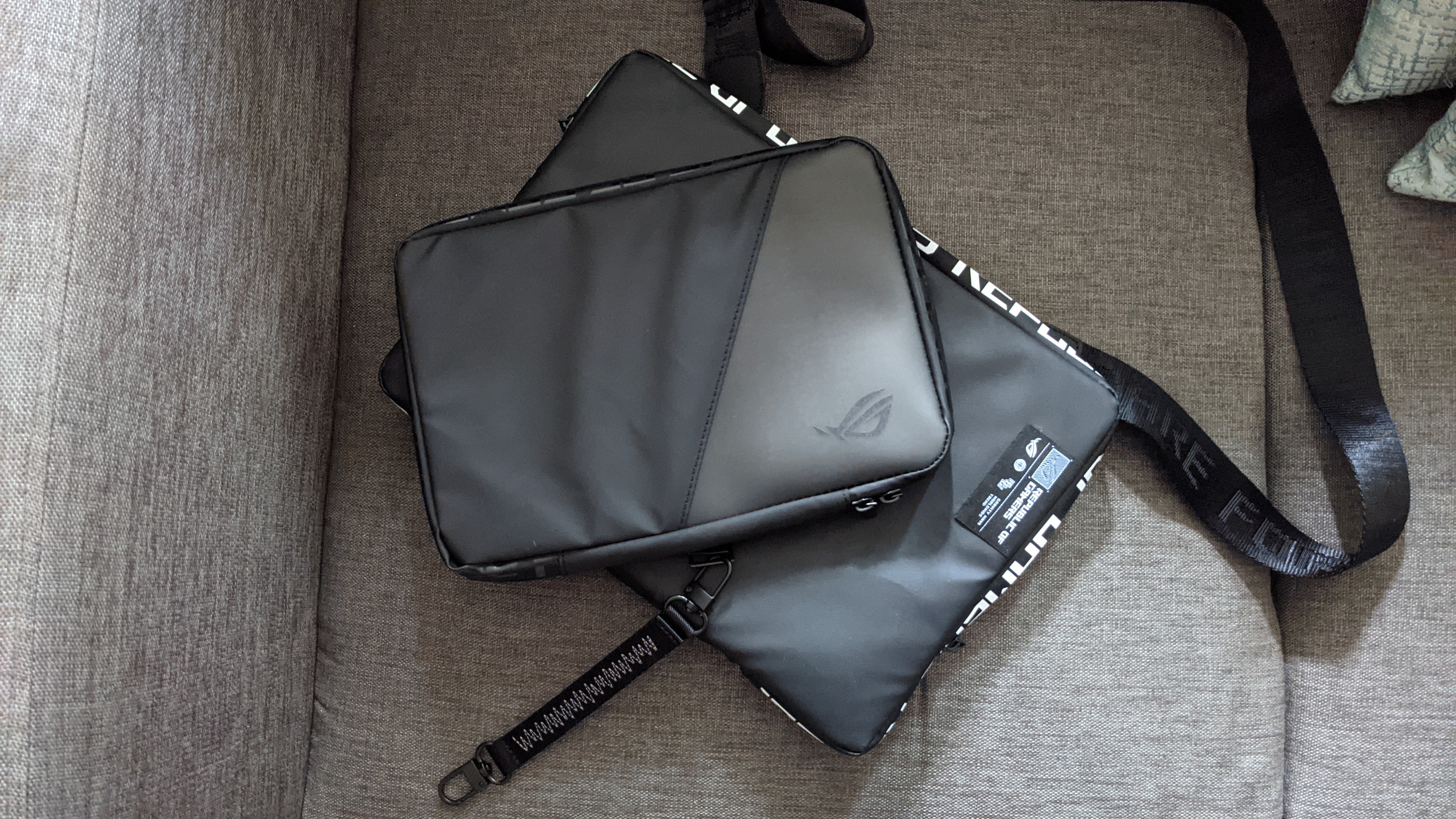 There is an x8 PCLe connection for the eGPU on the left, along with a full-size HDMI 2.0 port, and an analog headset jack. The power button on the Asus ROG Flow X13 has an integrated fingerprint reader. There is a USB-A and USB-C port on the right side. And it is a convertible laptop as well.
In our opinion, convertible laptops score over traditional notebooks since it allows you, the user, to utilise the device in different forms for different purposes. To be able to use a laptop like a normal laptop, then as a tablet to take notes, play a game, or watch content in tab mode - who would not want that! The Asus ROG Flow X13 is hoping to take on not just gaming devices but also other convertible laptops in the market like the HP Spectre X360 13 which also comes with a 13-inch screen.
The 360-degree rotating hinge allows you to place the ROG Flow X13 like a tent on your desk and you can also make it go all the way and use the device like a tablet. The display is also a touch screen one and there's a stylus included that makes taking down notes on this device quite convenient. A lot of my daily work involves speaking to people and in many cases, it helps to have a notepad and pen handy. I usually use my iPad with the Apple Pencil for this, but using the ROG Flow X13 was also quite convenient, particularly because of the screen real-estate.
The Asus ROG Flow X13 has a 13.4-inch 4K touch screen that has a 16:10 aspect ratio and a 60Hz refresh rate. The panel is Pantone certified and promises an sRGB colour gamut. In lay terms, it means that if photographers and video editors were to use the ROG Flow X13, they should have nothing to complain about. However, while a 4K panel is excellent, the 60Hz refresh rate is going to be a bummer for many gamers. The Asus ROG Flow X13 has a model that has a 120Hz refresh rate but that one does not have a 4K panel and features the AMD Ryzen 7 5800HS processor.
There is a 780p webcam on the Asus ROG Flow X13 and the quality on this is decent. The speakers on the device are, however, not great and the fact that they are placed at the bottom of the laptop makes them sound all the more muffled. It is particularly a problem if you are using the laptop on your lap and the sound tends to get lost. On a table or a desk, it's slightly better, but not enough.
The keyboard on the Asus ROG Flow X13 is comfortable to use and there are dedicated keys for controlling the speed of the cooling fan, disabling the mic, volume control, and one to pull up the ROG Armoury Crate. The glass touchpad is also smooth and responsive.
The non-4K model that comes with a 120Hz refresh rate is powered by the AMD Ryzen 7 5800HS, and the 4K one has the Ryzen 9 5980HS. The latter also has the GeForce GTX 1650, 16GB of RAM, and 1TB SSD. This will allow you to run pretty much any game with high frame rates on this machine. The only game I really play is Age of Empires, which is a game that pretty much any laptop can pull off, so there's not much to write home about here.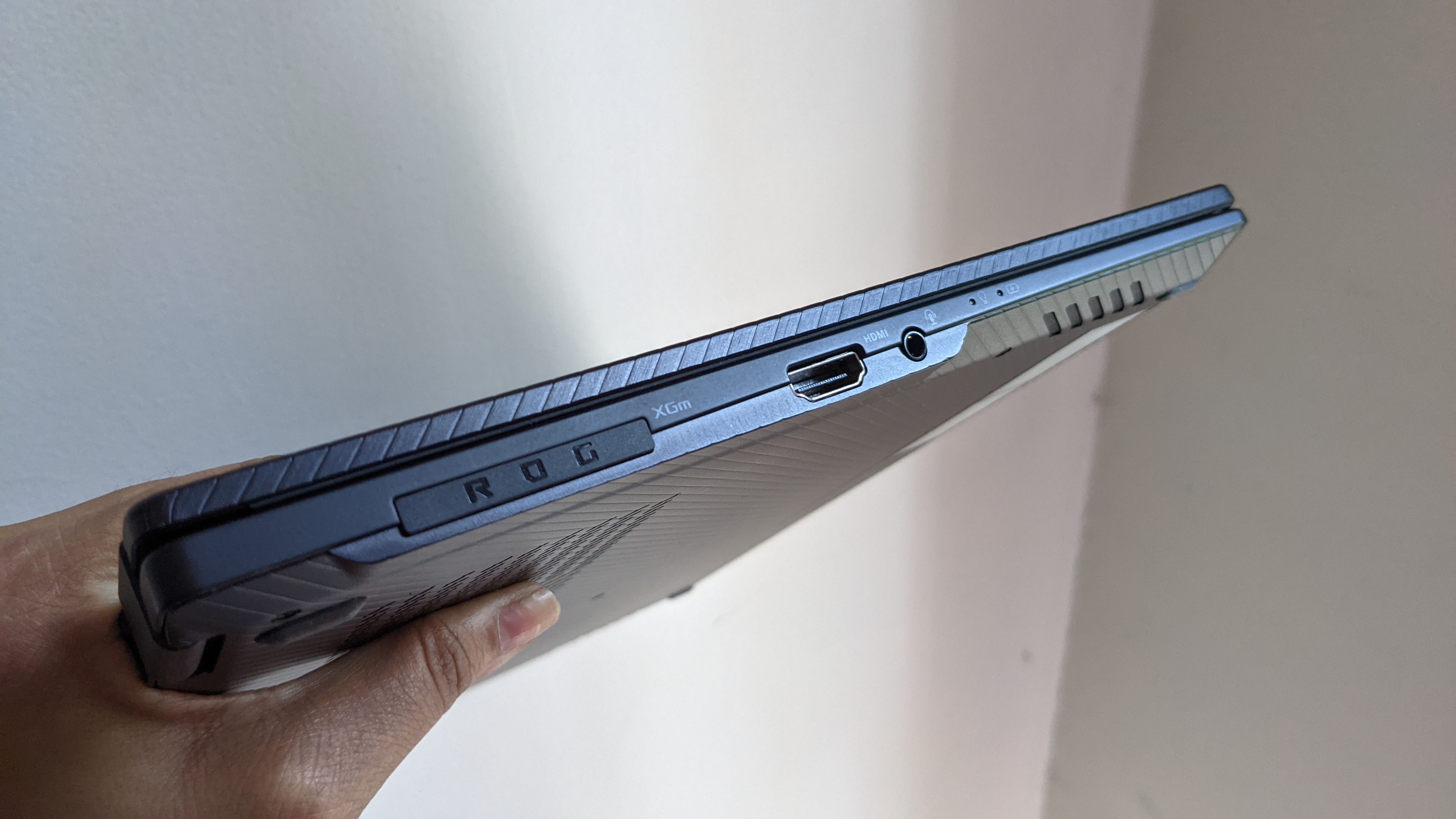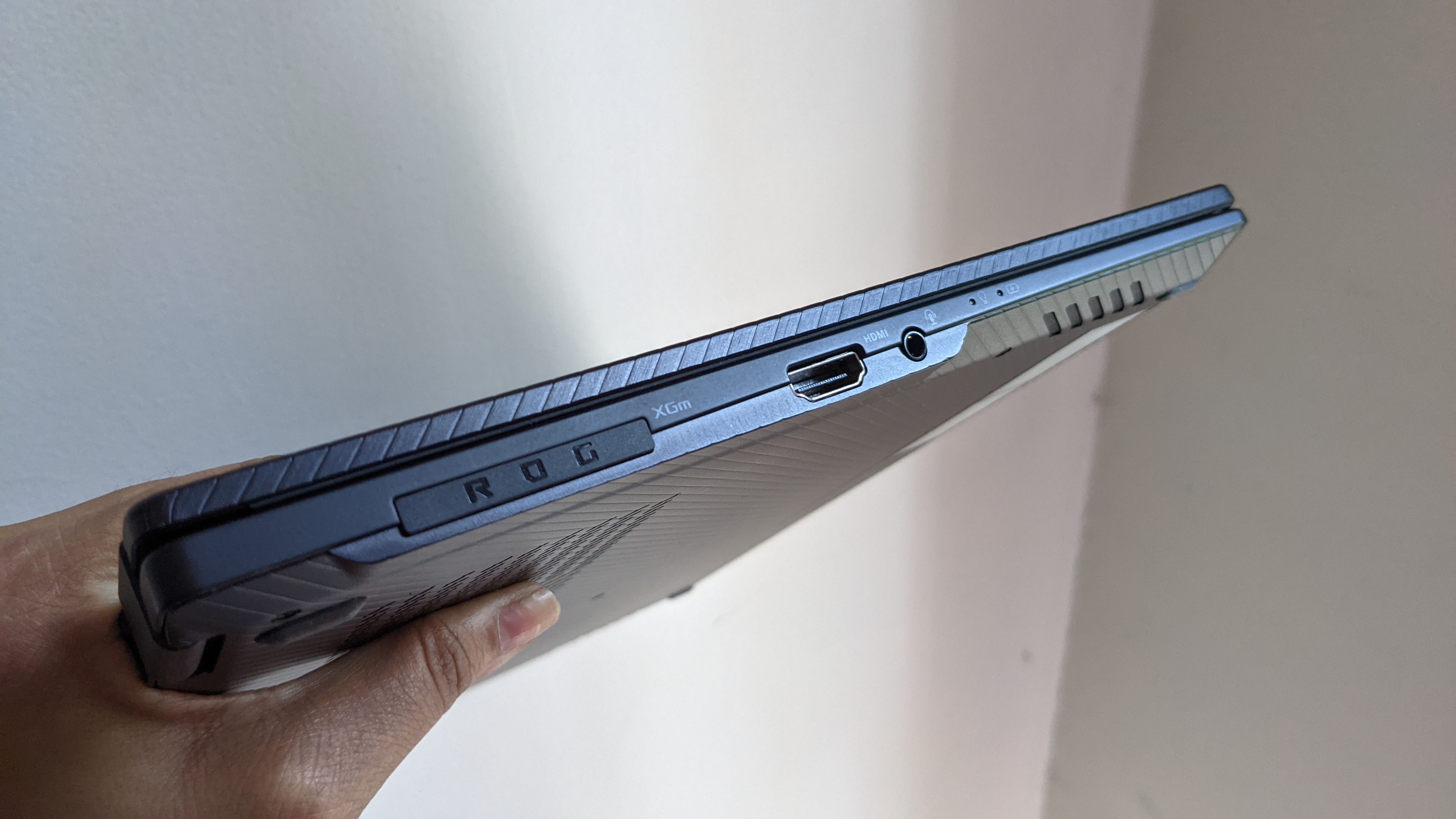 My time with the Asus ROG Flow X13 was spent doing regular work that involved a lot of writing, some browsing, emails, handling the CMS, social media, a little editing of photos. I faced no hindrance during any of these tasks, though it did get a little warm at times through the day. But that was probably more to do with the temperatures in Delhi than the workload.
Asus has provided an option for users to add an external GPU for better graphics performance and the company will be selling the XG Mobile which is a custom GeForce RTX 3080 eGPU that you can add on.
The battery life on the Asus ROG Flow X13 was quite impressive. While we've seen most gaming laptops struggle to last more than five-six hours, the ROG Flow X13 managed to last me a little more than half my workday. Of course, the battery on this will not match other convertible laptops in the market, but you have to remember that this is a gaming laptop.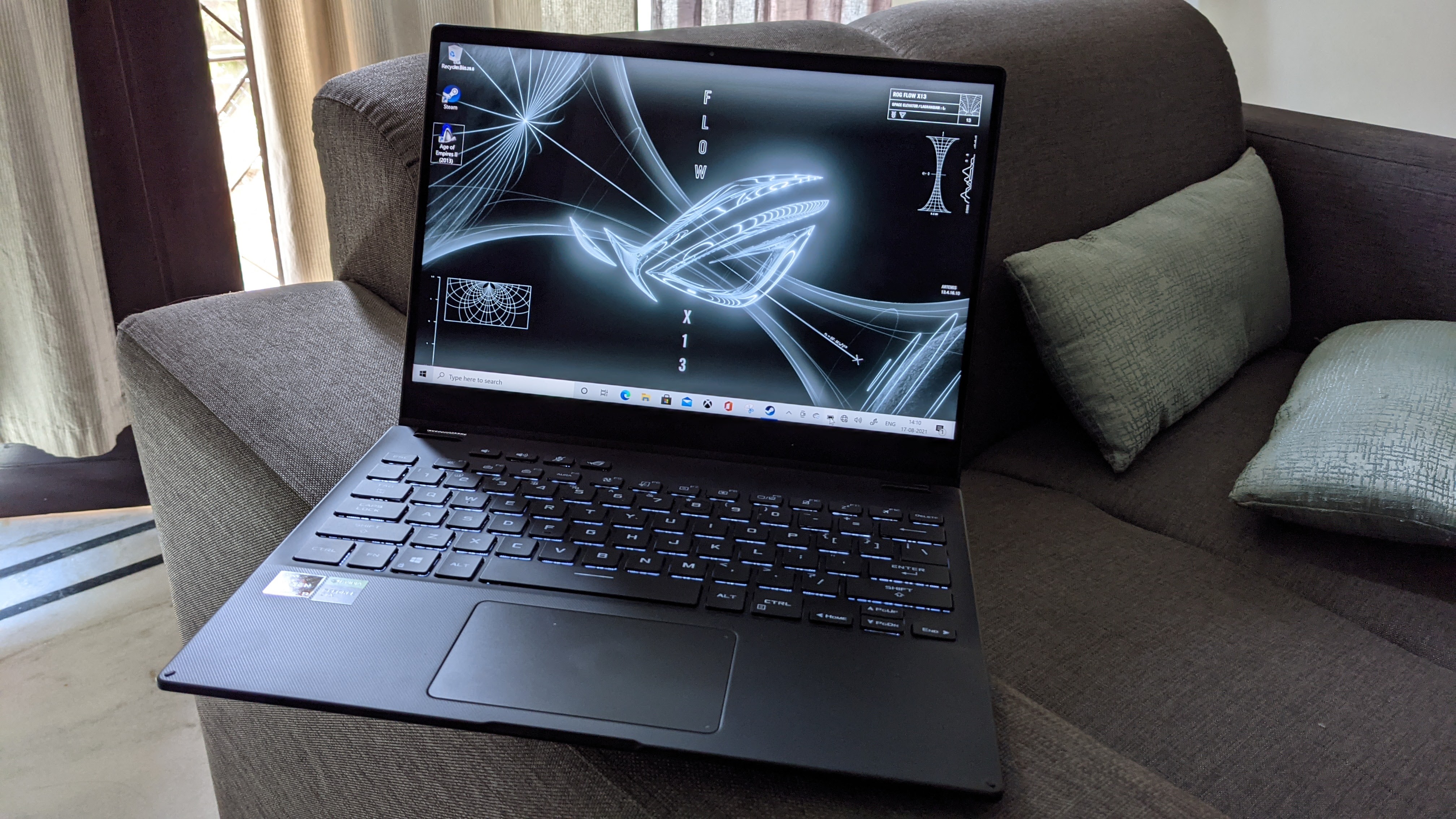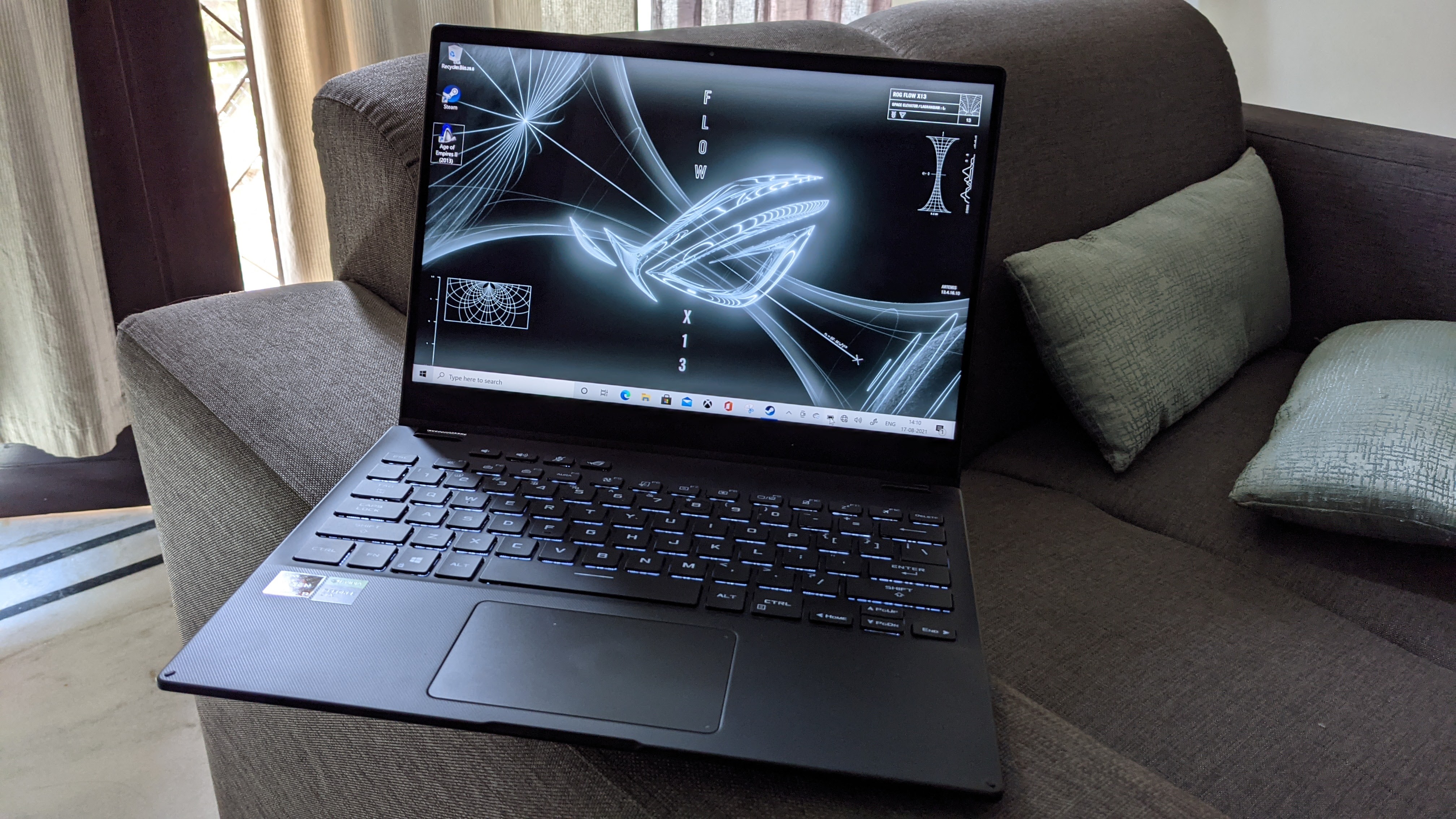 Should you buy it?
The answer here is not so simple. We love the way it looks and the fact that it can deliver a good gaming experience and also pull through workload is quite impressive. If we were to choose a laptop that we can pro-game on and also use for work, this is it. The Asus ROG Flow X13 is portable and sleek and should ideally appeal to gamers who like to be on the move and also need to get some work done through the day. Hardcore gamers might not like this, but that's not quite the audience the company has in mind for the Asus ROG Flow X13.
Follow HT Tech for the latest tech news and reviews , also keep up with us on Twitter, Facebook, and Instagram. For our latest videos, subscribe to our YouTube channel.
First Published Date:
01 Oct, 02:00 PM IST
71633055951980
NEXT ARTICLE BEGINS