Microsoft Surface Duo to feature 'app groups' for better multitasking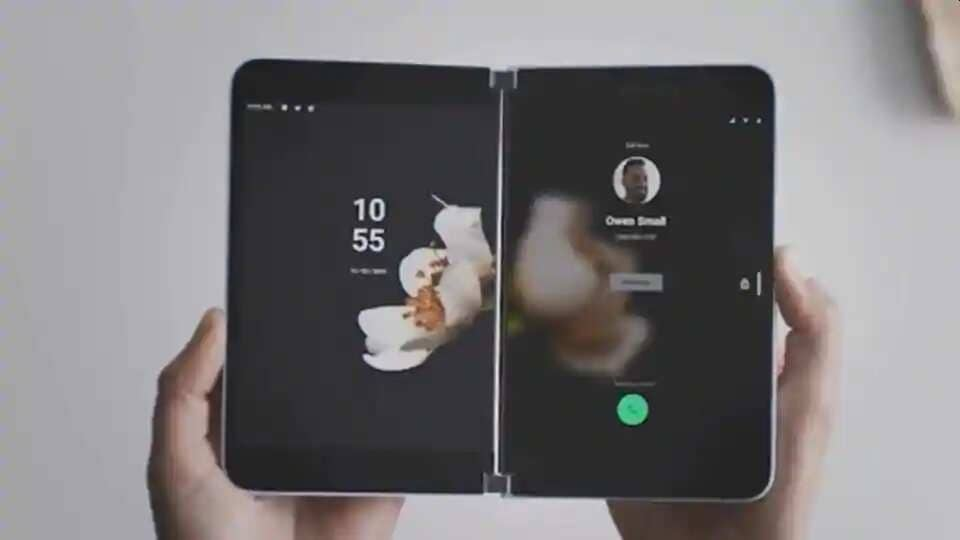 The long-awaited Microsoft Surface Duo is expected to launch next month. Here's everything you need to know.
Microsoft's Surface Duo is coming soon. We do not have a confirmed launch date yet but looking at the intensity of leaks and rumours, it is likely to happen sooner than expected. Now, a new report sheds light on an upcoming multitasking tasking feature on the dual-screen device.
According to Windowslatest, Microsoft will implement a new feature called "app groups" on the Surface Duo. The functionality will be quite similar to what Samsung's App Pair on select smartphones.
The website further says the app will enable users to generate groups for launching two apps simultaneously in a dual-screen environment. Essentially, you can pair two apps and run them together on the Surface Duo. For instance, you can always open MS Word and OneNote side by side on the phone. You will have a shortcut to quickly access the paired apps. Users will also be able to pin them on the home screen.
Apart from pairing app feature, Microsoft will also implement a "peek" feature. It may also add support for the stylus on the phone.
Microsoft Surface Duo is expected to launch as soon as next month. Microsoft Surface Duo is said to features AMOLED panels with a pixel density of 401. The voice calling device will run on Qualcomm's 2019 flagship chip, Snapdragon 855.
It is also said to come with 6GB of RAM and 256GB storage. There will also be a single 11-megapixel camera. Microsoft Surface Duo will come with Android but will have a custom Microsoft launcher on top.
We are likely to find out more about the Surface Duo in coming days. Until then, stay tuned.