Microsoft Surface Duo specs leaked ahead of launch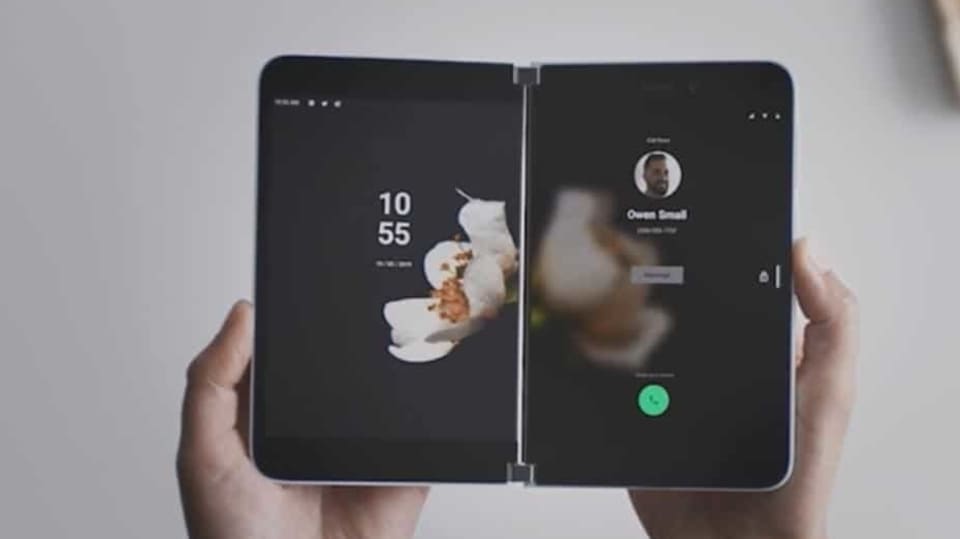 Microsoft will start shipping Surface Duo in fall this year.
Microsoft first showcased its foldable smartphones, Surface Duo, last year. Since then, both the company and the tipsters have been silent about the details of the device. Sure, we know that the foldable screen device will get two 5.6-inch displays but beyond that we don't know anything about it so far. Now a new report details specifications that are likely to be included in the device.
According to Windows Central, the display of the Microsoft Surface Duo will deploy AMOLED panels and have a pixel density of 401. It will be powered by the Qualcomm Snapdragon 855 processor that is coupled with 6GB of RAM and 64GB and 256GB of storage space. It will come with a single 11-megapixel sensor that will be placed above the right display.
Additionally, the Surface Duo will ship with a 3,460mAh battery, which the report says will help the users get through the day but not more. While the phone will also feature a USB Type-C charging, however, it won't have support for wireless charging or NFC. Another feature that will be missing from the Surface Duo is the support for 5G connectivity. The report says that the device will feature 4G LTE speeds.
On the software front, the Surface Duo will ship with Android 10 but it will upgrade to Android 11 quickly. All of the company's apps will be preinstalled on Surface Duo and support drag and drop capabilities between two different apps. The company is planning to finalise this list by June. All third-party apps, however, will not feature support for this functionality at the time of the launch.
The report also says that the company's upcoming foldable display phone is at "take-home" status internally, which means that Microsoft employees outside the company's Surface division will get to test the device in real-life circumstances. This indicates that the phone is almost ready for launch.
Microsoft will launch the Surface Duo in fall this year. However, the report says that the company is hoping to launch it before the 2020 holiday season. In any case, we will update you as soon as we get more updates about the device.