Nokia XR20 might launch on July 27: Here's what we know about the phone that doesn't need a cover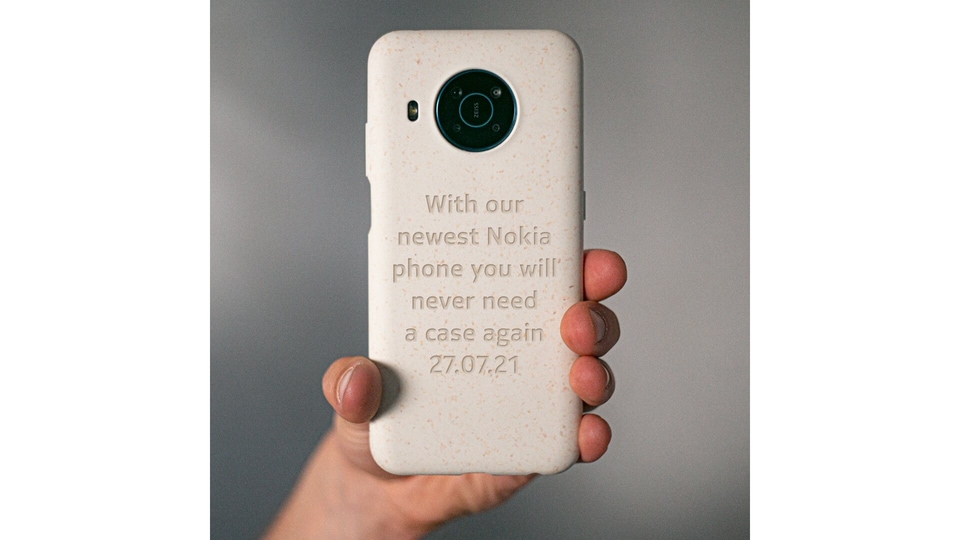 Nokia's seventh phone of the year is scheduled to launch on July 27. HMD has shared a little teaser on Twitter as well to share the date.
Nokia has a new phone waiting to launch soon. The company shared a little teaser on Twitter which states that you will not need a mobile case for the phone. This teaser hints towards a rugged phone which could be the Nokia XR20. Rumours about the Nokia XR20 have been doing the rounds for a while now and going by the renders we have seen of the device, the phone is expected to come with an armoured design. While Nokia has not yet announced what they are launching later this month, it could be the Nokia XR20.
The launch date for this upcoming device is July 27, as seen on the teaser. The photo shared on Twitter has a hand holding a phone with a cover on it. There is an inscription on the mobile cover that reads - "With our newest Nokia phone you will never need a case again". This is followed by the date. The phone in the image has a round camera module on the back with four sensors and you can also see the Zeiss branding on the back, which we've also seen on the Nokia X20.
Also read: Looking for a smartphone? Check Mobile Finder here.
This adds more weight to the Nokia XR20 rumour. The Nokia XR20 is expected to be a slightly bumped up version of the Nokia X20 and might come with the Qualcomm Snapdragon 480 processor that also powers the Nokia X20. That means there isn't going to be change in the phone's performance as compared to the Nokia X20, but the RAM is expected to be bumped up on the Nokia XR20. The Nokia XR20 is expected to come with Android 11 and HMD is likely to offer three years of software updates and security updates as they had with the Nokia X20.
The Nokia XR20 is expected to look pretty much like the Nokia X20 and the teaser gives us very little hints to think otherwise. It is highly unlikely that Nokia is going to give the Nokia XR20 a whole design change. The Nokia XR20 is expected to be rugged though since it does not need a mobile cover, and this is interesting since Nokia does not have a rugged phone in its lineup yet. With the Nokia XR20 the company might change that and give something to customers to use in harsher/rougher environments without having to worry about protecting the phone. We expect to learn more about the Nokia XR20 as we close in on the launch date.