Tinder will now use AI to ask if you really want to send that offensive message
The online dating service said that in early testing, the AYS? feature managed to bring down inappropriate messages on the platform by 10 percent.
Updated on 20 May 2021, 07:49 PM IST
in mobile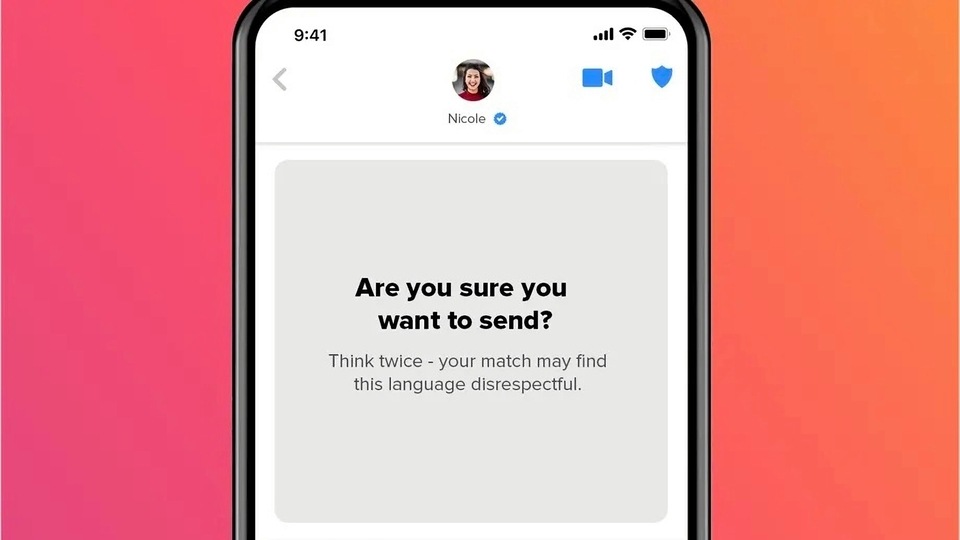 Like any other online dating service, Tinder has its fair share of entitled users that are abusive and hateful, and the company has taken various steps in the past (like its Does This Bother You feature) in order to reduce the incidents of harassment on the platform. On Thursday, Tinder announced the launch of a new feature that as a user to confirm before posting offensive messages on the app.
Also read: Tinder's interactive 'Vibes' live event arrives this month: Here's how it works
Touting the new feature as the "first-of-its-kind feature in the dating space" the new Are You Sure? (AYS?) feature from Tinder is designed to cut down on harassment on the company's platform. And the company states that in early testing, the AYS? feature managed to bring down inappropriate messages by 10 percent.
Instead of waiting for a user to report an incident of harassment on the app, Tinder will now use artificial intelligence to detect any offensive language as it is being composed on the app. Before the user hits the send button, Tinder says that the feature will "proactively" warn a user that their message could be offensive and asks them if they are sure they want to send that message.
Read more: Bumble launches safety guide for women to tackle online harassment
To build this automated offensive message detector (of sorts) Tinder used the messages reported by users in the past, so the new feature is actually powered (in a way) by all the negative experiences of other users before you on the platform. However, if the company's claims of it reducing harassment by 10 percent are true, it could end up making a considerable improvement to the platform. The AYS? appears to complement the older Does This Bother You? feature that proactively offers support to a user who has received an offensive message.
"The early results from these features show us that intervention done the right way can be really meaningful in changing behavior and building a community where everyone feels like they can be themselves," said Tracey Breeden, Head of Safety and Social Advocacy for Match Group.