10 Android apps that help you save mobile internet data
If you have the right kind of apps on your Android smartphone, you may never need to worry about burning through your monthly data allowance. Here are some apps that help you save on mobile data as well as your phone's storage.
21 Oct 2017, 11:52 AM IST
in news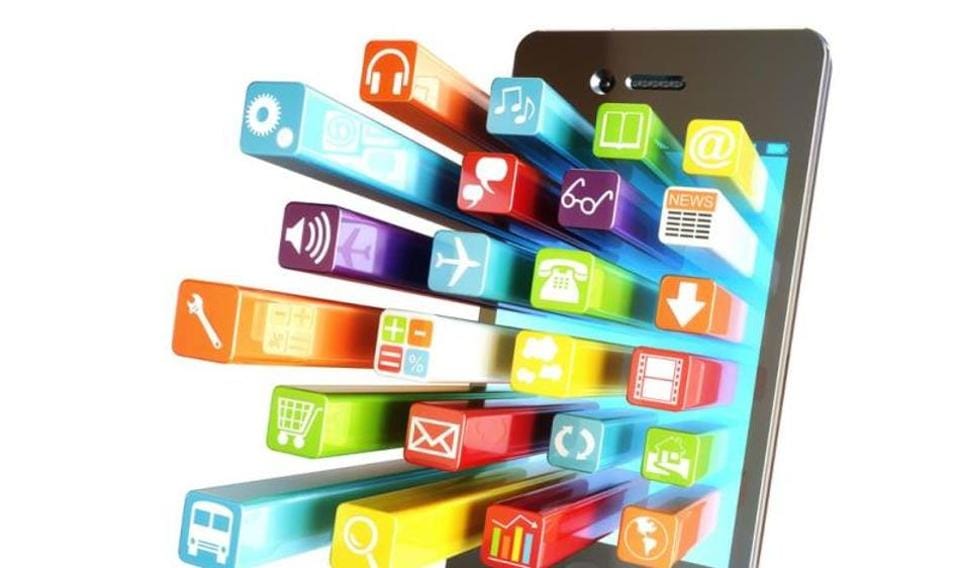 Even though prices for the monthly data plans have reduced over the last few months, not all of us have the luxury of subscribing to an unlimited data plan wherein one doesn't need to worry about running out of data well before the validity of the pack. A lot of us resort to switching off mobile data in order to save some MBs while some keep looking for a free Wi-Fi network which anyway isn't safe.
Well, there's a fix for such problems that will not only help you save on the mobile data but also save money spent on top-ups as well your storage on your device. All you need to do is download the right kind of apps that don't exhaust data as well as ensure you don't lose access to your favourite apps.
Social Networking
Facebook Lite
Facebook had introduced a Lite version of the main application in 2015. Optimised for India's inconsistent networks, including slower 2G connections, Facebook Lite is essentially a stripped-down version of the main app but retains the core features.
Another benefit of Lite apps is that they are very small in size. For example, Facebook Lite is less than 5MB (varies device to device). This ensures you never run out of storage on your phone. Facebook Lite lets you post status updates, share photos and add reactions to Facebook posts as you would do on the main app. It is available for Android smartphones, including high-end phones, for free on Google Play Store.
Twitter Lite
Following the footsteps of Facebook, Twitter launched a Lite version of its main app for India in April this year. The major difference between Twitter Lite and Facebook Lite is that the former is a mobile web version. This essentially means you can access the Lite version via smartphone web browser.
Twitter says the app loads quickly on 2G and 3G networks. Here's how you can get started with Twitter Lite.
Step 1: Enter mobile.twitter.com on your smartphone browser (works best on Google Chrome).
Step 2: Enter your account details for log in.
Step 3: Tap on the home button on the left top corner. Tap the "Data Saver" toggle button.
When you enable the "Data Saver", the app will not load images (which usually consume more data). The Lite app also supports offline mode.
LinkedIn Lite
If you are active on the professional social networking platform, LinkedIn, you may consider downloading the Lite version of the app. At around 1MB, the app retains the core features of the main app. It includes the messaging feature and access to key sections such as Jobs and News. You can download Linkedin Lite on Google Play Store from here.
Instant Messaging
Messenger Lite
Even as WhatsApp comes with a few built-in data saving features, Facebook's Messenger app is quite big in size and consumes roughly 60-100MB on your phone. If you are more active on Messenger than WhatsApp, you may consider downloading Messenger Lite.
Just like other Lite apps, Facebook Messenger Lite is less than 5MB in size and retains key features of the app. The best thing is that it works on high-end phones as well. So it doesn't really matter if you have an expensive Galaxy S8 or affordable Moto C Plus. Download Messenger Lite for Android.
Skype Lite
Skype Lite for Android is another great data saving application. Small in size and optimised for slower networks, Skype Lite recently added group video calling feature and Artificial Intelligence (AI)-based chatbot named "Ruuh". The app also has some India-focused themes and emoticons. Download Skype Lite for Android.
Data Monitoring
Opera Max
It is a data-management platform that helps you keep a tab on which browser or app is consuming what amount of data. The app also allows you to save data on streaming videos on YouTube. According to Opera, the technology deployed in Opera Max ensures videos don't lose quality or buffer while streaming. Users can also set apps' behaviour and customise data consumption according to their preferences. Download Opera Max for Android.
Browsers
UC Browser
It is one of the most popular mobile browsers in India. UC Browser is mainly known for its superior data compression technology. The browser, however, also allows users to customise data consumption according to their preferences. UC Browser comes with a Fast Mode feature which compresses data while speeding up the browsing experience. Download UC Browser for Android.
Google Chrome
The advantage of running Google Chrome browser is that you can sync the contents on your mobile browser with your desktop version and vice-versa. Also, it comes pre-loaded on almost all Android smartphones. But did you know you could save data while browsing on Google Chrome mobile browser as well? In order to save data, tap on the three dots on the top right corner. Go to Settings > Tap on Data Saver.
On enabling data saver mode, Google will compress pages you visit before downloading them. However, pages viewed in incognito mode or private connections don't get optimised for data saver.
E-commerce
Flipkart Lite, Snap-Lite
Top e-commerce platforms Flipkart and Snapdeal have launched Lite (web) versions of their websites. If you visit Flipkart.com on your mobile browser (Google Chrome), tap on the three dots on the right corner and choose Add to Home Screen. So what essentially happens next is that a shortcut menu, which looks like any other mobile app icon, appears on your screen.
When you tap on the icon, you're directed to a lighter version of the main app/browser. Both Flipkart Lite and Snap-Lite are easy to use and deliver experience as good as the main app. Also, they retain the core features and have almost all the categories.