Blockchain: Benefits of this emerging technology beyond cryptocurrencies
Blockchain is seeing a big traction in India. Here's what the emerging technology has to offer.
Blockchain has become the latest buzz word in the digital space. Ever since cryptocurrencies, such as bitcoins, shot through the roof in terms of valuations, there has been a big interest in the technology.
Also read:
Looking for a smartphone? To check mobile finder click here.
The blockchain technology has recently seen an increased adoption and push from major tech companies, including the likes of IBM and Microsoft. Apart from the private sector, the governments are also mulling over implementing the technology.
India, which is one of the biggest economies in the world and recently kick-started its transition to a full-fledged digital economy, is also keen on exploring the technology.
"The government does not consider cryptocurrencies legal tender or coin and will take all measures to eliminate use of these crypto-assets in financing illegitimate activities or as part of the payment system. The government will explore use of blockchain technology proactively for ushering in digital economy," finance minister Arun Jaitely had said while presenting the Union Budget 2018-19.
The exclusion of cryptocurrencies from the blockchain technology has left a lot of people amused. But contrary to popular belief, blockchain has to offer more than just the cryptocurrencies.
Why blockchain?
One of the biggest problems that the technology can solve is doing away with the opacity in the financial transactions and minimising the risks of fraud. Promoters of blockchain technology say data cannot be altered while a decentralised network ensures it's more secure than the traditional centralised system.
"Fundamentally, blockchain enables participants to exchange value without the need for intermediaries. At its core, a blockchain is a data structure that is used to create a digital transaction ledger that, instead of resting with a single provider, is shared among a distributed network of computers," said a senior Microsoft India executive.
"The result is a more open, transparent, and verifiable system that will fundamentally change the way we think about exchanging value and assets, enforcing contracts and sharing data. A growing number of enterprises are investing in blockchain as a secure and transparent way to digitally track the ownership of assets across trust boundaries, reimagine shared business processes and create new models for cross-organisational collaboration."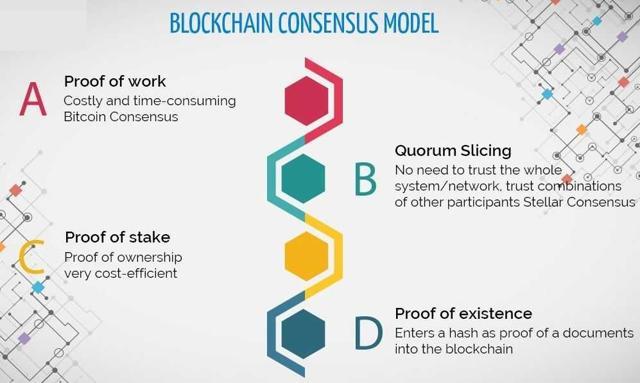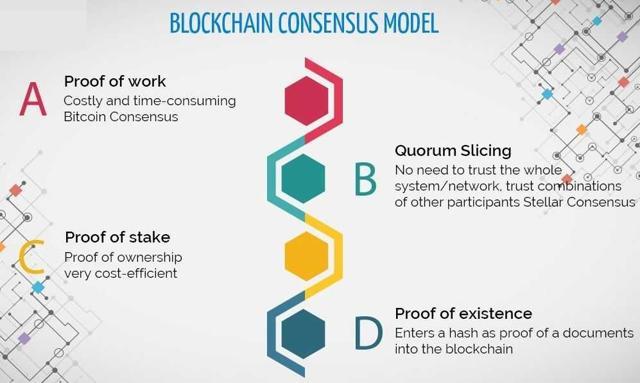 "It cannot be tampered with, cannot be destroyed and the records kept using blockchain are not owned by an individual authority reducing centralised control and making things more transparent and democratic," said Kumar Guarav, founder & CEO of Cashaa and Chairman of Auxesis Group, an enterprise blockchain company.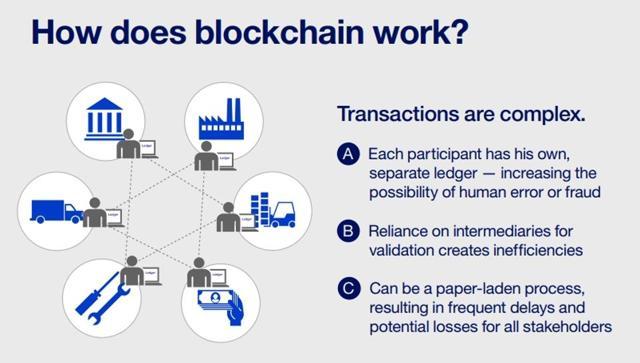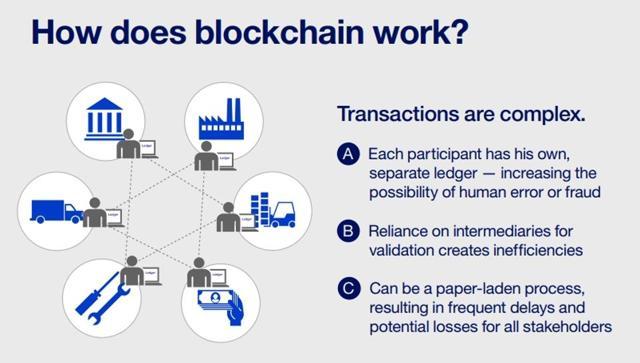 Beyond cryptocurrencies
Blockchain can be used for a variety of sectors including banking, data management, insurance settlement platform, accelerate government schemes, and so on.
"Slowly, people will realise the potential of this technology and incorporate it in multifaceted areas. In India, it can definitely stop the trend of frauds making the financial sector more transparent with high-value dependency. Accounting, in the next 5-10 years, will be moving to multiple book-keeping system which is immutable and transparent for the government. India being one of the youngest countries, this technology can be understood by us to adapt. India needs to see cryptocurrencies as something more than just an investment tool and learn how to use this technology to make society a better place," said Kumar Gaurav.
"The evidence of blockchain's potential to impact the digital economy could be seen through its adoption across industries like banking and finance, manufacturing, retail and e-commerce. The technology has immense potential to enable the government to work more efficiently. By utilising the secure, distributed, and inexpensive database technology of blockchain, the government would be able to validate many types of redundant documentation in the public sector. Preserving digital records could reduce the transaction costs in the economy," the Microsoft executive explained.
"The technology could also empower civil society and create new financial incentives for public goods. For example, a public asset registry — could unlock affordable finance for small businesses and individuals, currently under-served by the financial system. Overall, the technology enables much safer and smoother transactions, while decentralising the operations without the need of intermediaries."
Blockchain: India adoption
Blockchain, no matter how futuristic it may sound, is already gaining traction in India, especially after a mention in the Union budget.
For instance, a few players in Banking, Financial services and Insurance (BFSI) and IT industries have started work in this direction. The State Bank of India is expected to implement the blockchain technology by end of the fiscal year 2019.
Primechain has also formed BankChain, a consortium of 30 banks that includes State Bank of India (SBI), ICICI Bank, DCB Bank, Kotak Bank, Bank of Baroda, Deutsche Bank, and others, wherein these banks will use Microsoft Azure Blockchain as the underlying blockchain platform.
Niti Aayog, the government's premier policy-making body, is also looking to leverage the use of blockchain technology in legally approved areas such as education, health and agriculture.
"In the global ecosystem, where billions of people are doing businesses and depend upon the financial system for their survival, blockchain has easily ventured into this space because of the opportunities it holds. A FinTech revolution is on its way globally as well as locally. Multiple startups are coming up with wallets, better facilities for a non-border globe to facilitate smoother operations in various sectors. Countries like Venezuela and Zimbabwe have their own legal tenders now but have high volatile value. What countries need to understand is what the purpose of this technology is and where can it be used," said Kumar Gaurav.
Follow HT Tech for the latest tech news and reviews , also keep up with us on Twitter, Facebook, and Instagram. For our latest videos, subscribe to our YouTube channel.
First Published Date:
04 Mar, 03:14 PM IST
71589384370199
NEXT ARTICLE BEGINS