Can you tell the difference between a comet and a volcano in space?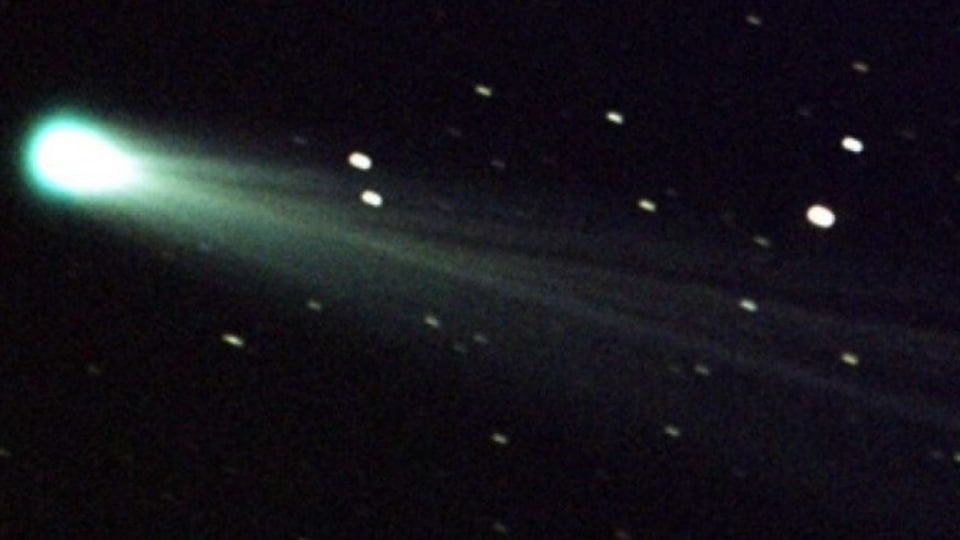 An amazing comet exists that also has a very active volcano. It defies description and is quite an explosive object out there in space.
The difference is obvious here on Earth, but try telling that to Comet 29P/Schwassmann-Wachmann! This comet has thrown old knowledge out of the window. Even as astronomers have dubbed it a comet, its habits certainly indicate that it thinks it is different! The comet is 60-km wide and, according to spaceweather.com, it is likely one of the the most volcanically active bodies in the entire solar system. Like other comets, it is composed of ice, but notably, it has a volcano that keeps exploding, time and time again. The last time this was detected was in late September 2021, when it blew up as many as 4 times in a rapid fire manner. The comet's volcano erupts as many as 20 times in an year. The comet was first discovered in 1927.
Amateur astronomer Eliot Herman who tracked the comet says that the result of the volcano blowing up and spewing 'cryomagma' upwards has led this bright object to be surrounded by a haze that has spread outward. It has not just spread outward, it has taken up a lot of space and is now bigger than that occupied by planet Jupiter, which is a massive gaseous planet. Since the cloud enveloping the comet is thin and transparent , astronomers can actually see stars in the background shining through.
However, these eruptions are not really business as usual for the comet. In fact, it is quite out of character for the comet to be erupting so much, so fast. In fact, astronomers say this is quite unusual and that the frequency is the highest for over 40 years at least. "The current outburst, which began on Sept. 25th, appears to be the most energetic of the past 40 years," spaceweather.com quoted Dr. Richard Miles of the British Astronomical Association (BAA) as saying. He called it a 'superoutburst.'
The question is, if the comet is made of ice, how come there is a volcano there, an erupting one at that? Turns out, there is no hot lava out there, and these are ice volcanoes, which are powered by very volatile liquid hydrocarbons.