Death by black hole! Watch star being torn apart - NASA Video
A black hole is totally the opposite of a star. So, what happens when a star stumbles near one? Nothing short of the death of a star, NASA video shows.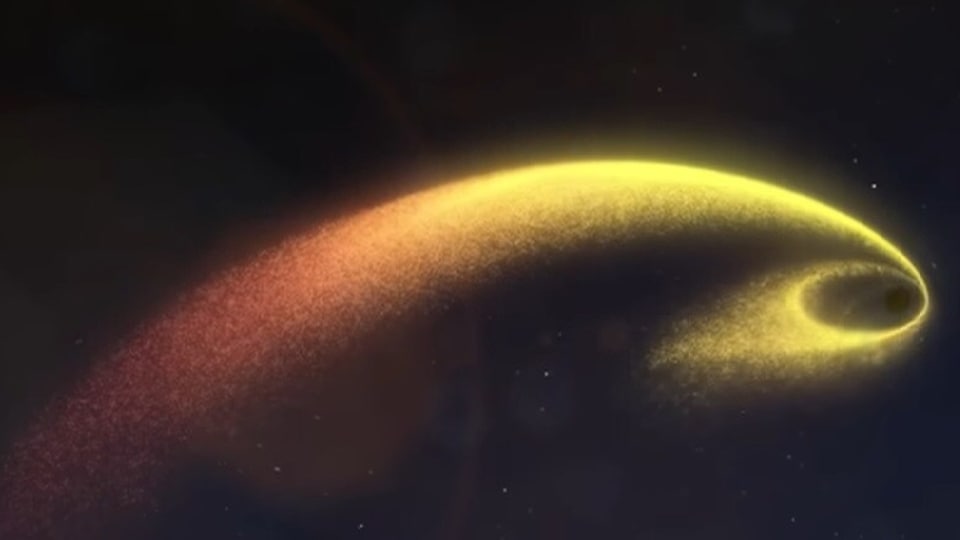 Death is mostly gruesome - of every thing that ever lived. However, in this case, death will be spectacular, even fascinating. And it would be stretched across a huge swathe of space. NASA has just shared a video simulation of a star being torn apart by a black hole - Black Hole Star Destroyer. It is nothing but awesome and humbling. Imagine, a star, a massive orb of gas that is in continuous combustion mode turning into mere fodder for a black hole.
In some amazing simulations conducted by NASA that showed the death of a star, astrophysicists made stars wander a little too close to black holes and then checked the data that was thrown up. What happened next was truly eye-ball grabbing. There was science behind it all, Albert Einstein's Theory of relativity in particular in conjunction with more recent research.
Stars are extremely violent objects themselves but, they cannot match black holes, which are perpetually ravenous for any and all forms of matter. When a star wanders too near a black hole, the gravitational pull starts tugging it ever closer. The forces at work are astronomical indeed and pretty soon, the star starts getting deformed. It is not swallowed whole by the hole, it is in fact sucked of all its substance in a huge stream of matter stretched across the space, akin to a stretched out string. This happens due to the tidal forces which causes stretching of one planetary object by another one. In the black hole vs star scenario, this event reaches an extreme and it is called a tidal disruption event.
Watch Black Hole Devouring a Star In This NASA Video Below - Black Hole Star Destroyer:
While most stars are doomed to oblivion, there are chances that some stars will survive the mauling. The thing that saves a Star from an 'attack' by a black hole is its density. In fact, the denser the star, the greater are its chances of survival.
So, what happens to the survivor star? Does it go on to live a fulfilling star-life? or does it crawl into some corner to lick its wounds and die slowly without ever reaching its potential?
At the moment that is not clear and the exercise to reveals this fascinating aspect too, is expected to be conducted soon.
Follow HT Tech for the latest tech news and reviews , also keep up with us on Twitter, Facebook, and Instagram. For our latest videos, subscribe to our YouTube channel.
First Published Date:
29 Nov, 05:55 PM IST
71638187547904
NEXT ARTICLE BEGINS