Google I/O 2018: Gboard supports morse code for text predictions, suggestions
Google highlighted the use of artificial intelligence in products for health care at its I/O 2018 conference which began today.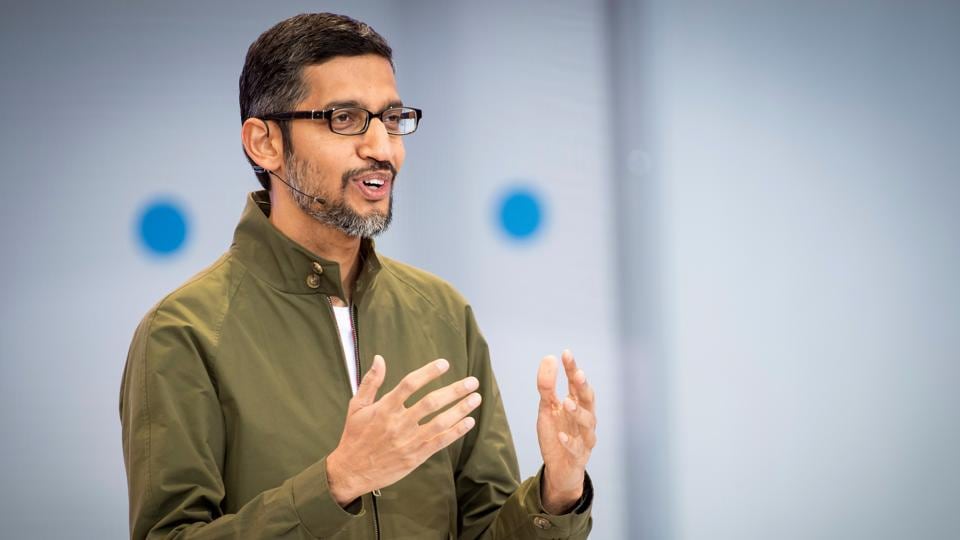 Google used the start of its I/O 2018 conference to highlight its responsibility over the impact of technology on society, unveiling new products that advance health care, limit digital device usage and promote trustworthy news sources.
Chief Executive Officer Sundar Pichai began by ticking off the company's latest artificial intelligence work in health care. The first demos were focused on tools to diagnose diabetes and predict other medical conditions, plus a Morse code solution for disabled people using Android smartphones. Google has integrated morse code on its Gboard app for text predictions and suggestions. This feature is currently available in beta.
"It's clear technology can be a positive force, but it's equally clear we just can't be wide-eyed about about the innovation tech creates," Pichai said on stage in Mountain View, California. "We feel a deep sense of responsibility about how to get this right."
Alphabet Inc.'s Google and other internet titans are facing historic scrutiny of their rising power over data, digital advertising and new technology like AI. While Facebook Inc. has been the primary public target after revelations about a data leak, regulators and critics have questioned how Google collects data and surfaces information.
Google has also been criticised for spreading fake news and conspiracy theories online, and exacerbating over-use of smartphones. More recently, thousands of Googlers have protested the company's early AI work with the Pentagon.
On Tuesday, Pichai highlighted different uses of its AI, including systems that help doctors predict medical events 24 to 48 hours before patients get sick. Another feature, called Looking to Listen, upgrades closed-captioning on TV by identifying multiple speakers and transcribing the words for deaf people.
Unlike social media, Google's primary business of online search is largely about directing people elsewhere on the web. Still, the company has massive revenue streams from people who rely on the company's software for phones, computers, email and work productivity. Its Android mobile operating system has more than a billion users. Last week, Google's YouTube video service said people watch over 150 million hours of its footage on TVs each day.
Earlier this year, two prominent investors called on Apple Inc. to study the harmful effects of smartphones on mental health and offer more protections for children. A Facebook shareholder has pushed its board to create a risk committee that will study the potential financial harm to Facebook if its product leads to depression or other mental health problems.
On Tuesday, Pichai offered an alternative to the fear-of-missing-out that tethers people to their devices, calling it the joy of missing out, or JOMO. Google is rolling out new technology that will help users understand their digital habits, focus on what matters, switch off more often and spend more time with their families.
A new Dashboard for Android phones will show how people spend their time with their devices, including how many times they unlock the gadget each day and the number of notifications they get. The system will also remind users to take a break -- when they've been watching YouTube for a long time, for instance. There will be an option to have a single, daily digest of notifications, rather than getting pinged throughout the day. YouTube will be rolling out these features this week, Pichai said, noting that a digital well-being site will launch soon.
Time limits can be set for apps and when they run out, app icons will turn gray. A new gesture code-named Shush switches all notifications off when the phone is placed face down on a surface. With Wind Down mode, users can tell Google's digital assistant when they go to bed and the system will turn the screen gray, making the device easier to put away.
Google also showed off an updated online news service that highlights quality journalism. "People turn to Google in times of need and we have a responsibility to provide that information," Pichai said. The company is using AI to bring forward "the best of what journalism has to offer," including quality sources that people trust with deeper insights and fuller perspectives, he added.
Follow HT Tech for the latest tech news and reviews , also keep up with us on Twitter, Facebook, and Instagram. For our latest videos, subscribe to our YouTube channel.
First Published Date:
09 May, 12:43 AM IST
71589384316892
NEXT ARTICLE BEGINS