Hybrid workplaces will become the new normal in a post-pandemic world, says WorkInSync's Deepesh Agarwal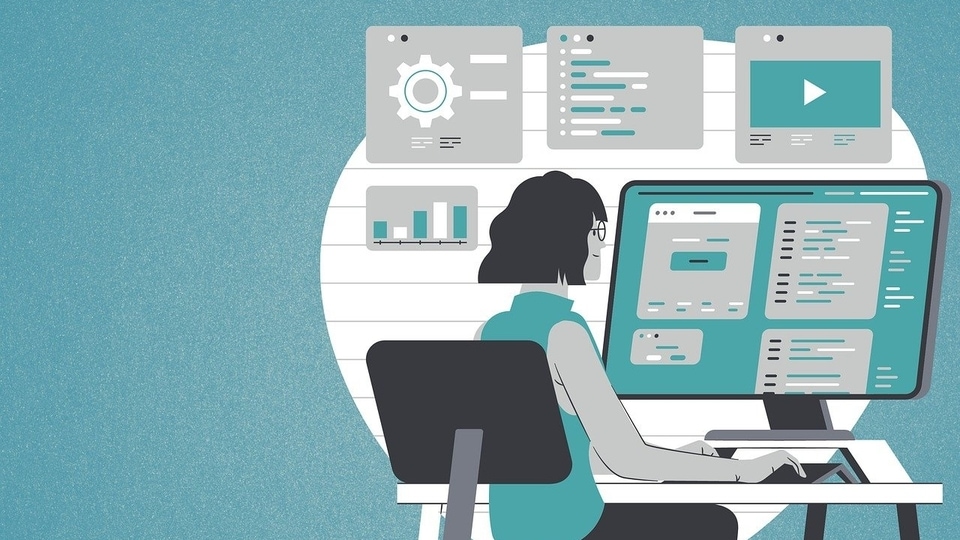 Organisations are reevaluating work models in an attempt to resume pre-pandemic operations, as the world tries to work around the novel coronavirus pandemic. Here's what WorkInSync CEO Deepesh Agarwal had to say about hybrid workplaces and challenges faced by companies while safely bringing workers back to the office.
The novel coronavirus caught most of the world off guard last year, forcing most of the world indoors and shuttering many businesses which were later subjected to strict rules and guidelines. Companies all around the world were forced to quickly adapt to the dangerous new reality of the pandemic, and many moved their operations to a work from home model. Over the past few months, a lot has changed. More than 69 percent of Indians have now received their first vaccine shot against the coronavirus, while many are gearing up to receive their second dose.
As the rest of the world slowly opens up, companies are now faced with a new challenge – bringing employees back to the office in a safe manner. Some companies that have not fully reopened have opted to continue with the work-from-home (WFH) model for a while now. Meanwhile, others have slowly shifted to a new, 'hybrid' model, which allows employees to choose when they want to work from home or come to the office, as per their requirements while ensuring enough amenities safe social distancing at work. Hybrid work environments also help employees that simply do not have a proper workspace at home, or find it very difficult to work with distractions and responsibilities that demand their attention.
Also read: Looking for a smartphone? Check Mobile Finder here.
We interacted with WorkInSync CEO Deepesh Agarwal, to better understand whether hybrid workplaces have made a difference during the pandemic and the future of work models in a post-pandemic world, and here are the edited excerpts:
1. The novel coronavirus pandemic changed not only the way companies conducted their business, but also how they functioned internally. What was your experience with WorkInSync?
The Covid pandemic brought in a paradigm shift in the way people work. After the Industrial Revolution, which led to office-based working culture, the Covid pandemic has led to the large-scale adoption of remote work which will eventually transition into hybrid work.
Pre-pandemic, most of our employees were working from the office, while the remaining were either travelling or were based out of client locations. Once Covid struck, our priority was to ensure the safety of all our employees. Next, we had to rethink our work model which involved a sudden transition to complete remote (during lockdown) and then adopting a hybrid work model (once the lockdown ended). As part of this transition, we had to ensure that there is no dip in the productivity and engagement levels of the employees.
2. Line any other company, WorkInSync must have had to adapt to the changing scenario around them – has the company switched to a hybrid workplace or is everyone working from home?
As a company that helps other organizations establish hybrid workplaces using technology, we believe in practising what we preach. We were the first users of our product. We adopted the same once the first lockdown ended last year (2020). And the adoption journey has provided a lot of insights into employees' concerns and requirements for adapting to a hybrid workplace. We have incorporated these learnings into our technology platform which is currently used by 150+ enterprises globally.
3. How does a hybrid workplace help level the playing field for employees who do not have an adequate workspace at home?
A hybrid workplace increases the Diversity & Inclusivity (D&I) index of an organization. It is more accommodative to the different personal & professional requirements of each employee. With hybrid work, people can shape their work schedules as per their lifestyle choices, while earlier they had to shape their lifestyle choices as per their work schedules.
In a hybrid workplace, employees can align their work-from-office schedules with their respective teams and accordingly reserve office workspaces and other amenities. It provides employees with the freedom to choose when & where they work. This is especially helpful for employees who do not have an adequate workspace at home to go completely remote.
4. Which sectors have seen the biggest challenges in terms of hybrid work? What kind of technology is most useful when dealing with these challenges?
Sectors with a high proportion of knowledge workers will eventually move to hybrid work. IT, ITeS & BPO and BFSI sectors have been the early adopters of hybrid work in India. Outside of India, we have seen law firms, hospitals and financial firms adopting it as they open their offices.
The primary challenges of sectors adopting hybrid work have been on two fronts: Firstly, ensuring a safe return-to-office for their employees, including creating safe workplaces. Secondly, planning & managing the employees' work-from-office schedules and making the workplace flexible to accommodate the same.
Managing hybrid work at scale and at multiple office locations requires organizations to leverage an integrated workspace management technology such as WorkInSync. It also needs mature virtual collaboration technologies (such as Zoom, Microsoft Teams), which have evolved in the last 18 months.
5. Tell us about how WorkInSync achieves this hybrid workplace concept, what sort of tools do companies require? What are the privacy and safety concerns, and what measures have been taken to protect employees?
WorkInSync helps in automating activities such as employee scheduling, office resource (desks, meeting rooms, parking) scheduling and office sanitization. It also provides visibility on office resource utilization levels and helps organizations implement Covid related safety protocols (e.g. social distancing, mask compliance etc.). From a central dashboard, the Workplace / HR managers can plan, execute and monitor hybrid workplaces.
We also take the PII (personally identifiable information) Data Security of the users on our platform seriously. We are ISO 27001 certified for 6 years in a row and conduct regular Vulnerability Assessment & Penetration Testing (VAPT) through 3rd party agencies and our clients. Our platform also has in-built security features for Access Control (e.g. SSO based authentication), Product Security and Network & System Security making it extremely secure and safe.
6. What has your experience been like working with organisations that employ frontline workers? Is a hybrid approach the best for such organisations?
In our experience, the focus areas for organizations that employ frontline workers are - health safety of the worker, ensuring that the workers are vaccinated, compliance with the Covid-related guidelines (State & Central Govt.) and regular health screening to prevent any outbreak. The WorkInSync platform has features such as - employee health screening questionnaire, vaccination status tracker, vehicle & office sanitization status tracking & face mask compliance, which our client organizations are using to enable their frontline workers.
On the question of is a hybrid approach best for such organizations - there is no "one-size-fits-all" hybrid approach. Organizations will have to adopt a customized hybrid model which suits their business requirements, organizational structure, and work culture. Organizations should also map their employees' roles, personal preferences, and safety requirements to decide on the work model best suited for them.
7. What about work after the coronavirus pandemic subsides? Have organisations expressed an interest to return to pre-pandemic work models, or can we expect these to be the "new normal"?
200 years after the industrial revolution, which led to the 9-5 office-based work model, Covid has given us an opportunity to again re-define our work models. We believe that hybrid work will become the new normal.
Post the 2nd Covid wave, we noted Indian organizations bringing their employees back to the office at 2x the rate post the 1st wave. Organizations are also re-evaluating their work models and we see increasing adoption of the hybrid work models. Currently the proportion of remote: hybrid: onsite employees in these organizations stands at 80: 10: 10. Moving forward, as the pandemic subsides and vaccination coverage increases we expect this ratio to change to 20: 60: 40.