Instagram partners Zomato, Swiggy to launch its food order sticker in India
Businesses on Instagram can now use the food order sticker on their Stories.
Updated on 04 Jun 2020, 01:45 PM IST
in news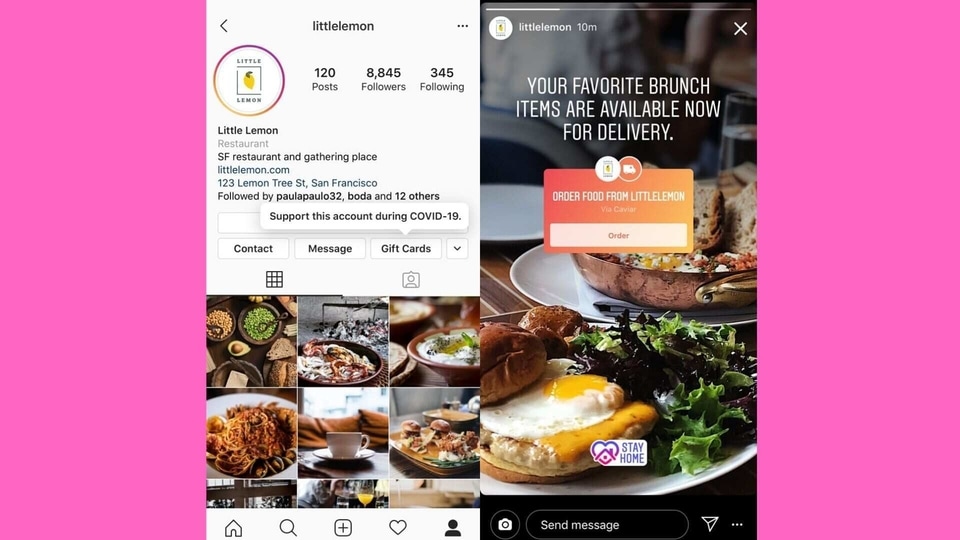 Instagram has rolled out its food order sticker in India. Instagram launched this sticker last month to help businesses on its platform. Starting today, restaurant owners can use this sticker on their Instagram Stories.
As the name suggests, the food order sticker will take the user directly to the website where they can order food from. It's a nifty call-to-action feature that can be used with food posts.
In India, Instagram has partnered with Swiggy and Zomato for the food sticker. So users will be redirected to these platforms to order food. This sticker is for business and creator accounts and not personal accounts.
How it works
Businesses need to have the latest version of Instagram on iOS and Android.
You can add one link of either Zomato or Swiggy for their food orders on their Instagram profile.
You can use these links with the 'Food Order' sticker in your Stories or share on your Instagram profile with the 'Order Food' button.
Users will be redirected to Swiggy or Instagram to complete their purchase.
The sticker also works when people reshare it on their Instagram Stories.
Instagram has been launching stickers for different Covid-related causes. To help small businesses it had also launched a sticker called "Support small business". This sticker can be used along with the business' profile on Instagram. So whenever users tap on it they'll be taken to that account's profile on Instagram.