Lenovo K8 Note review: For a sub ₹15,000 smartphone, this one packs many punches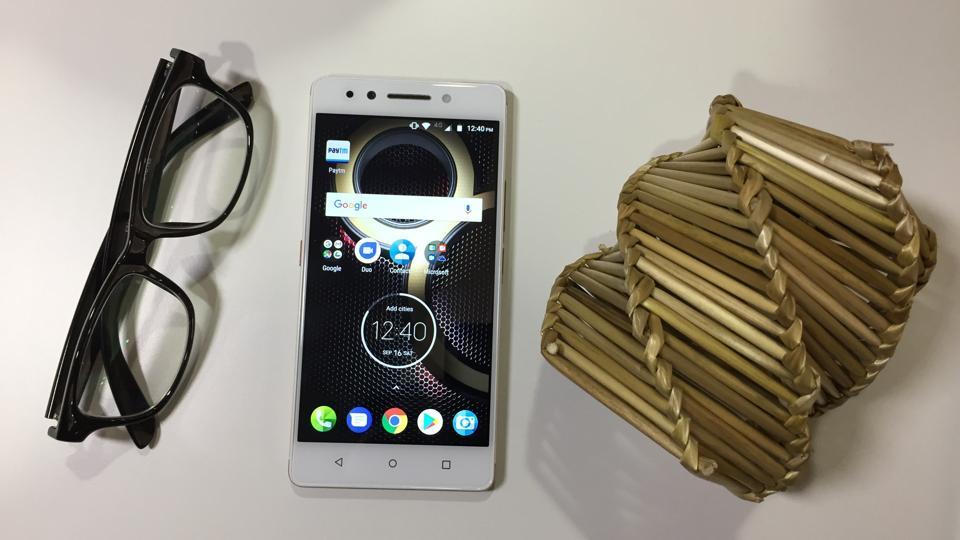 Looking for a smartphone under ₹15,000? Check out our in-depth review of the Lenovo K8 Note, which features a deca-core SoC, dual-camera and 4,000mAh battery.
The Indian smartphone market is obsessed with two key specs these days: Dual-rear camera and stock android. Xiaomi, Nokia and Lenovo tried to cash-in on the trend by launching a range of high-specced Android smartphones with the same combination recently. Before the Xiaomi Mi A1 hogged all the limelight with the Android One affiliation, Lenovo was one of the first companies to ditch its custom Vibe UI in favour of stock Android, when it launched it Lenovo K8 Note smartphone in August.
In terms of specifications, the Lenovo K8 Note checks all the boxes for a worthy entry-level mid-range Android smartphone. It boasts a 5.5-inch full HD display, runs Android Nougat 7.1.1 out-of-the-box, is powered by a 64-bit 2.3GHz MediaTek deca-core Helio X23 processor coupled with 3GB/4GB of RAM and a 4,000mAh battery. It also has dual-rear camera on the back. The setup consists of a 13-megapixel primary sensor and a 5-megapixel depth sensor along with a LED flash. For selfie lovers, it has a 13-megapixel front-facing camera.
But, just because the phone's top-end specifications look good on paper also mean it is the right smartphone for you? I have been using the Lenovo K8 Note (4GB RAM variant) as my primary smartphone for almost a month. Here are my key takeaways.
Design
I have talked about the phone's design in length in my first impressions of the smartphone. To recap, it sports a metal body, and follows a standard design philosophy most brands use for budget Android smartphones. Excluding its dual-rear camera setup, the Lenovo K8 Note does not really stand out in the crowd.
Compared to the likes of Nokia 6 and Xiaomi A1, the Lenovo K8 does feel run-of-the-mill, at least when it comes to looks. Minor elements such as the protruding camera on the back and non-backlit capacitive touch buttons on the front leave much to be desired. Perhaps, I have been spoilt by the superior design of the Nokia 6 and Xiaomi Mi A1.
That said, it does not mean the smartphone is not good to carry around. It fits well in your palm. Since I had been using an iPhone 6 (4.7-inch display) for a long time, getting used to a large-screen smartphone was not difficult. Most go-to buttons, such as the volume rocker and power on the side, and the fingerprint scanner on the rear, are well within reach.
UI, Display
Not that I had any qualms about a custom Vibe UI in the past, but migrating to the stock Android was a wise idea on the part of Lenovo. Since I have used the Nokia 6 and Mi A1 sporadically, shifting back and forth from Lenovo K8 Note was effortless. There's so much of uniformity between these three devices that it will be very difficult for a normal user to distinguish between the UIs offered by the different OEMs.
The Lenovo K8 Note offers all the Android Nougat features with a few subtle improvisations. The camera interface, for example, has been customised, though it's quite easy to get used to.
The company has pre-loaded Microsoft suite of applications including Outlook, Excel and Word among others. It also comes pre-loaded with Google's Duo messenger, which I don't think a lot of people are actually using. The good thing is that these pre-loaded applications can be deleted at any point - well, that has been the point of offering the stock Android, isn't it?
The smartphone also comes with Lenovo's propriety TheaterMax technology, which can be launched by long-pressing the power button on the side. The technology enables users to have a widescreen virtual cinematic experience through a VR headset. The company had launched the technology with the Lenovo K4 Note in January last year. It's good to see Lenovo has continued to push this technology in its newer devices. I have used TheaterMax in the past, and I have always liked this feature.
The 5.5-inch display on Lenovo K8 Note comes with a full HD resolution. You can choose between standard (for "realistic colour") and vibrant (for "enhanced colour and saturation") modes for the display. During my prolonged usage, the display seemed quite good. In terms of outdoor and indoor legibility along with adaptive brightness (optimises brightness level for available light), the K8 Note is pretty impressive, and as good as any other top-end smartphone.
Camera
The highlight of the Lenovo K8 Note is its dual-rear camera setup. The feature allows the smartphone to deliver DSLR-like shallow depth-of-field effects. There's also a Pro mode for further customisation within the camera. The camera on the Lenovo K8 Note is satisfactory. And the camera quality is as good as a budget Android smartphone can offer.
Of course, the dual-rear camera adds another dimension to the experience. But, you need to sweat a bit to get the photos right with depth-of-field. I still have a long way to go before mastering the dual-camera. The results have varied with some photos really looking really stunning and some really underwhelming. The depth mode doesn't really fare well when taking photos in low light conditions. In fact, the camera also prompts that the light conditions aren't ideal for a perfect Bokeh effect.
The normal (auto mode) camera does, however, render a splendid job in bright light conditions. In terms of details, colour and saturation levels, the smartphone thrives when there's ample light. Here are some camera samples.
The camera's low-light performance, however, is pretty average, something you would expect from a sub ₹15,000 smartphone. The images are grainy at best. But, this mostly happens when you take photos in the auto mode. If you are a pro with the ISOs and shutter speed combinations, you can take much better photos in low-light. Here are some more camera shots.
The 13-megapixel front-facing camera on the Lenovo K8 Note is fun. It comes with my favourite beauty mode to remove my wrinkles and double chin (face slimming feature). I have taken some really good selfies with the camera. Unlike me, if you aren't fan of beauty mode, you can always switch it off. There's an LED flash on the front that helps take brighter selfies in the dark. Here's a photo taken from the selfie camera.
Performance, battery and more
The Lenovo K8 Note runs on MediaTek Helio X23 deca-core 64-bit processor clocked at 2.3GHz and coupled with 3GB/4GB of RAM. The smartphone handles graphic intensive games such as Marvel Clash of Champions and Real Racing with ease. Basic games such as Subway Surfer and Ludo King run without any lag. Though the phone tends to get warm during extended sessions of gaming, it is nothing that would make you uncomfortable. This is a common peev point of most smartphone users, both Android and iPhone.
One of the best things of the Lenovo K8 Note is its battery life. Powered by a 4,000mAh battery, the phone delivers a full day of battery backup on heavy to medium usage. I started my day with full charge and at 11pm, it still had 10% of juice left. Do note that my entire day usage included almost two hours of Google Maps (from home to office, and vice versa), a good number of incoming and outgoing calls, roughly two hours of video streaming, and day-long web browsing, and instant messaging. This also includes background running apps like Facebook and Slack.