Life after cookies: Transparency and Open Internet are the future, says The Trade Desk's Tejinder Gill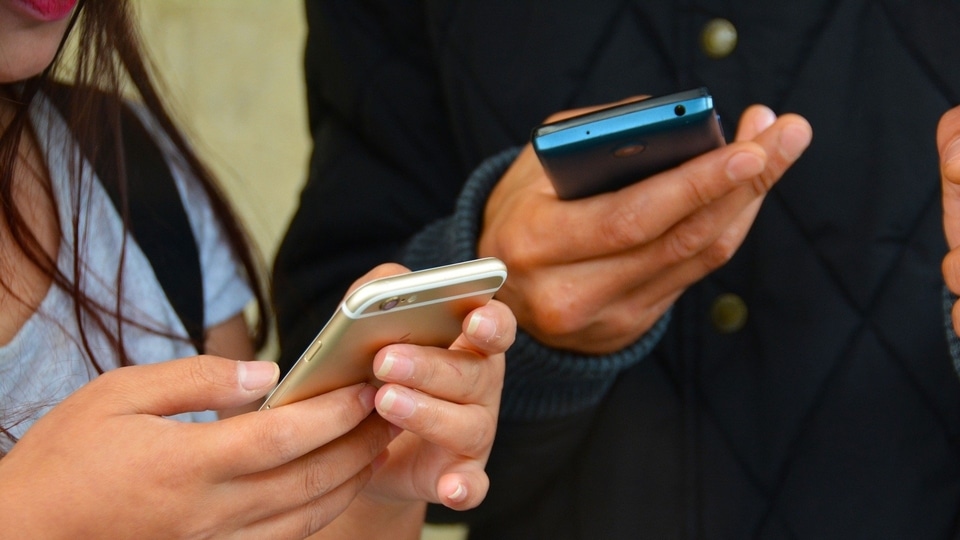 Google has already announced that third-party cookie-based tracking on its popular Chome browser has an expiry date. We spoke to The Trade Desk, one of the companies working on an open-source mechanism to take over once third party cookies are history, and here's what we learned.
Google took the world by surprise when it announced in 2019 that it would block third-party cookies on its widely used Chrome browser, while testing a new tracking mechanism it is developing called Federated Learning of Cohorts or FLoC. The system is part of the company's Privacy Sandbox initiative, which analyses user activity in the browser and anonymously groups them with thousands of other users who access similar content. It has been criticised by the Electronic Frontier Foundation while experts have also expressed concerns about fingerprinting. Even browsers like Brave, Vivaldi, Opera and services like WordPress, Amazon and GitHub have reportedly disabled the feature on their domains. Many countries are also investigating the technology for compliance with the EU's GDPR rules.
Google has, however, decided to continue working on its upcoming FLoC tracking mechanism, which will impact a large number of users on the web as Chrome commands most of the browser market share on Windows and Android. It began testing the technology in March this year, with plans to shut down support for third-party cookies by the end of the year. However, the search giant later pushed the implementation of the new technology to 2023, which means advertisers have some breathing room to figure out how to deal with the impending death of third-party cookie tracking.
Read more: Google's FLoC: What is it and why so many other browsers are against it
Many companies have begun working on alternative tracking mechanisms that can be used in place of third-party cookies, while addressing some of the shortcomings of the now outdated browser cookie. One of these newly emerging mechanisms is called Unified ID 2.0 – a technology worked on by The Trade Desk, a California-based firm that powers advertising campaigns globally, across multiple channels. We spoke to Tejinder Gill, general manager at the company which recently launched its India operations, to understand what happens once Google kills off cookies and what the company is working on in the meanwhile, and here are some of the edited excerpts.
How will users be impacted when Google eventually turns off cookies in the future in favour of its own tracking mechanism?
Tejinder: The core problem that everyone is going through, is that the digital ecosystem is basically looking for a universal identifier across the web. India is a mobile heavy market and 20% of browsing happens on the internet. This is just a small percentage, which means there's no need to like panic. Whenever you visit any website you see a pop up asking you to accept cookies followed by pages of privacy policies that most users do not read. The ecosystem has never exchanged the actual value proposition with consumers, there's no clarification that 'targeted advertising funds great content'. That's the primary hypothesis that we need to clarify. Consumers want free content, marketers want targeted ads publishers want to get the best value of their inventory.
Now, if the entire third party cookies system goes away, one scenario would be that two major advertising giants would control everything. The second scenario would be every single piece of content could go behind paywalls. Meanwhile, the third possibility could be that consumers might have to log in, multiple times, everywhere as they browse the web. The fourth could be an independent group creating a better balance of working with the ecosystem together, and we feel the future probably lies with the fourth scenario.
Do any of these alternatives offer a privacy friendly alternative to cookies? Do you think users would care for such an alternative?
According to our research based on a consumer survey, we found that three out of four consumers understand what data is being collected as they browse the internet, and 65% of them feel that they do not have enough control over the online data that has been used. There is a need to design a privacy-conscious identity solution that puts the consumer in the driver's seat. In India, we love free content, but we also know that there are no free lunches, which means advertisements need to fund this content. But what Indian consumers want is also more control in their hands. This is why we've designed the Unified ID 2.0 (or UID 2.0).
From the day we started building UID 2.0, we said this cannot be a "Trade Desk solution", this has to be an open Internet solution. We do not control it – we have handed over this to Partnership for Responsible Addressable Media (PRAM) which is a third party. They control the development and decide the guidelines for the project. While we help them with the technology aspect, we are simply one of the partners who are supporting UID 2.0, besides championing it and bringing it to life. Why should one or two companies control our future? Let this be open. A user should be able to decide if they want to share their data with NDTV or with Spotify or with Google or the Trade Desk. It should be that easy and that open. The industry is very young, and there will be a lot happening in the next 12 months so we're very excited. When I read that there are 70 different identity solutions getting worked on globally, I thought that it was a high number and that there has to be some consolidation.
How are companies both in India and abroad looking at the impending switch away from cookie-based tracking?
One of the most common misconceptions that is confusing people is the concern that digital advertising will go away. The answer is no, digital advertising will not go away. Only the targeting advertising will get affected. So rather than now seeing one or two targeted ads, they will start seeing one out of 10 ads targeting them. That is not good for a consumer – if I am a mother, for example, and I get a relevant message saying 50% off on Mothercare, that's a very relevant message for me. It's targeted advertising, but I've not shared my phone number, I've not shared personal information, but I voluntarily went and said "Hey I'm a mother, I'm happy to receive alerts or messages or advertising around offers, which are related to baby products."
Our UID 2.0 system basically involves asking the consumer for their email ID, which is converted into an anonymous identifier, that will be encrypted into a string of code. This code is also regularly rotated. The consumer can, at any given of any given point of time, see why the publisher is using this identifier, and what is the value exchange – in layman's terms. This puts more control in the hands of the consumer. This hashed ID can never be reverse engineered to identify the consumer, and there is no personally identifiable information involved. And the publisher will only get access to that hashed ID, when a user says yes I want to browse this app, or I want to share my details with this service. You're asking us if this is a replacement to cookies, I'm saying it's an upgrade to cookies.
How well does UID 2.0 perform in a cross-platform environment?
Firstly, UID 2.0 can be applied across advertising scenarios, whether you want to do retargeting or whether you want to focus on new customers. Secondly, it will work across display, video, OTT, CTV, mobile – basically on all platforms. Advertising on mobile today works on ad IDs – nobody knows the future of ad IDs two years down the line, because of incoming privacy laws.
The time has come where we need to think 10 years down the line, because connected TV (CTV) is now catching up, we're just building a market probably in two years, which could eat up most of the market share from linear to CTV. Cookies have no role to play here. It is important that, as an ecosystem, as publishers, and as advertisers, we think of solutions that work across platforms.
With UID 2.0, whether you're on mobile, whether you're watching OTT content in the evening, or you're streaming music, it will be the same identity we will be able to identify with your email ID. With every sign in, we will clearly ask if the user is willing to share their information for targeted advertising with that publisher. If a user says yes, it will detail the information to be shared and ask the user if they agree – this is a very seamless experience. Once they are signed in, they don't need to re-sign in repeatedly.
UID 2.0 appears to have quite a few parties on board already. How will it provide enough information to clients for it to replace third-party cookies?
In India, we have already partnered with top CPG companies in India, and helping them build their own first-party audiences. Marketers can do goal-based media buying and easily build first-party data onboarding. The latter is the biggest shift in the market and will make it as seamless and simple as possible. This means that if your first-party data comes onboard, you can actually build look-alike modelling, you can do retargeting, so everything is very interoperable. They can also bring along third-party data if they want to, apply measurement tools, and even put a Nielsen study on the data. A lot of brands are actually thinking about it, especially all major global FMCG brands that have already begun in India.
Coming back to the survey we did, the data says that 55% of Indians are still ready to watch relevant ads, and this number is around 29% in the US. These users are fine with targeted advertising in exchange for free content, among our large 1.3 billion population we also have users who cannot afford premium OTT subscriptions that could cost $20 a month. I recently read that there are currently about 150 million subscribers on OTT and only 18% are paying users.
What about user privacy? How will UID 2.0 allow users to control how their data is used?
With UID 2.0, the control is in the user's hands. If a user feels they don't want to share some details with, with a publisher or another portal, they can go and revoke their consent. Spotify actually does it, with a very clear freemium model – they inform the user that this is free, but if they do not want to see then here is the alternative model. I love that clear communication to a user, where even a young user can read and understand what they are getting into. Users are less aware of how cookies work, why they are being used – older users usually press yes without reading or understanding. But if you inform them that this is the information you're probably sharing with this publisher, and this is the value exchange which means you might get targeted offers for your health, they might be interested and say "yeah, it's okay, I don't mind."
On the privacy front, we're making it very clear that we put consumers in the driving seat, so it's about the right balance between privacy and relevance. That's one of the reasons why people are signing up, advertisers and partners. I was recently reading that there are almost 70-odd identity solutions that exist globally today. One of these is a user's email address, which is something almost every internet user owns. As I said, everything is in the hands
of the consumer so you can switch it or switch it on at any time. With single sign-on, publishers will only be able to access user data once a user signs in, once third party cookies go away. Users can also opt out of UID 2.0 and/or request that their UID 2.0 is deleted by all data holders through the Transparency and Control Portal.