Microsoft Windows 10 October 2018 update rolls out: Top features, how to download and install
Here's all you need to know about the new Windows 10 October 2018 update.
03 Oct 2018, 12:10 PM IST
in news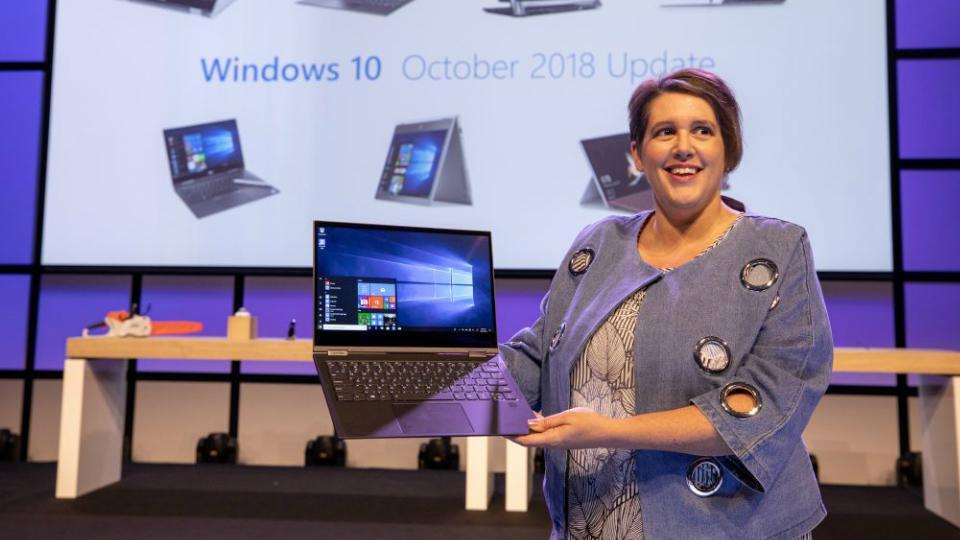 Microsoft's Surface event on Tuesday was not just all about the hardware. The company also announced the rollout of Windows 10 October 2018 update. This is the second OS update this year since the last update in April.
Windows 10 October 2018 update is being rolled out in a phased manner and will reach all users in a few weeks. You will receive a notification for the new update on your Windows 10 device. If you haven't received any notification, here's how you can check for it manually.
Go to the Settings menu, open Updates & Security and select 'Check for updates'. The update will be automatically downloaded. Once the update is downloaded, you will need to restart your device. You can choose to restart it instantly or schedule a later time. It is advised that all your data is saved before rebooting your device.
There's an even simpler option of simply typing "Check for updates" on the search bar and selecting the result. The same process will be followed as mentioned above.
Windows 10 October 2018 update comes with a ton of new features and improvements. You can get a detailed list of all features and updates here. Some of the important features arriving with this update are listed below.
Your Phone app
Windows 10 October 2018 update brings the much-awaited Your Phone app. This app lets you connect your Android phone to your Windows 10 PC. With Your Phone app, you can send and receive SMS directly on your PC. You can also drag and drop photos from your phone to your PC. On iOS, the app allows you to continue browsing on the PC and pick up where you left from.
Timeline on mobile
Timeline is now available for Android and iOS. It was first rolled out only for PC with the April 2018 update. This app lets users access their Microsoft Office data on their phones. Timeline can be accessed through Microsoft Launcher for word docs, excel sheets and more being worked on the PC. Users can continue the same work on their phones too.
PowerPoint, Word
PowerPoint and Word get AI-based 3D inking feature. Users can 3D ink their designs on PowerPoint and the AI will work on it for a cleaner and better format. You can essentially scribble your ideas and the AI will do the finishing work for you. PowerPoint Designer has also been updated to recommend slide designs based on handwritten ink. It can also suggest designs even for a simple text.
The new update also brings over 30 new 3D models in PowerPoint and Word. For those who use a digital pen, Ink Editor will now be able to add line breaks, insert new words, split and join words.
To-Do app
Microsoft has updated the To-Do app with the integration of ink. Digital pen users can access the To-Do app on touchscreen Windows 10 devices to strike out completed tasks. Users can also login with their Microsoft account and sync the app on their Android and iOS phones.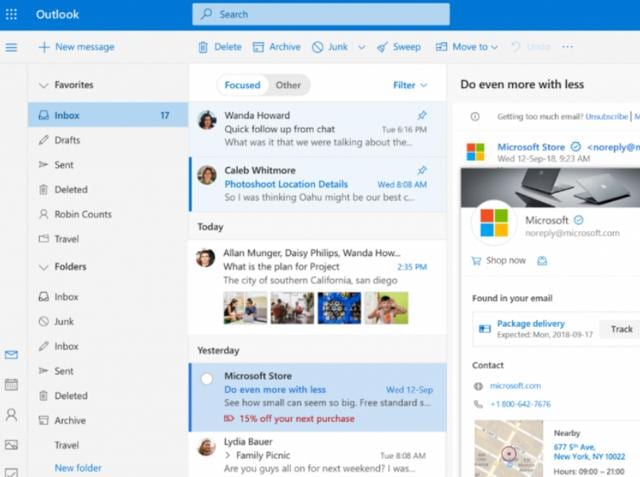 Outlook
Microsoft Outlook gets new features like an improved Tasks experience. Users can drag and drop emails to their task list and schedule items by dragging tasks to the calendar. Outlook will also allow users to handle the influx of mails from brands and businesses. Microsoft is offering a verified icon for legitimate businesses.
Microsoft Edge
Microsoft's web browser Edge gets improved tools and more customisation options. Users can select themes or choose custom colours for text. Grammar tool gets updated with the ability to identify parts of speech with different colours. Edge browser also gets offline dictionary which can be used on web pages, books and PDFs.
Mixed Reality
Windows Mixed Reality hardware gets a flashlight which can be used in the physical environment. Quick Actions lets users launch tolls like photo, video, and also view the time while using the MXR. The new update also brings audio playback from both the headset and PC speakers.
Skype, Swiftkey
Window 10 October 2018 brings new features to Skype like 'Share Charm' for quick share of content with contacts. The new Skype gets an updated 'To-Do' list, call recording, end-to-end encrypted private chats, and more.
Swiftkey keyboard for Windows 10 is updated with AI-powered autocorrections and predictions. This feature currently supports seven languages including English, French, German and more.